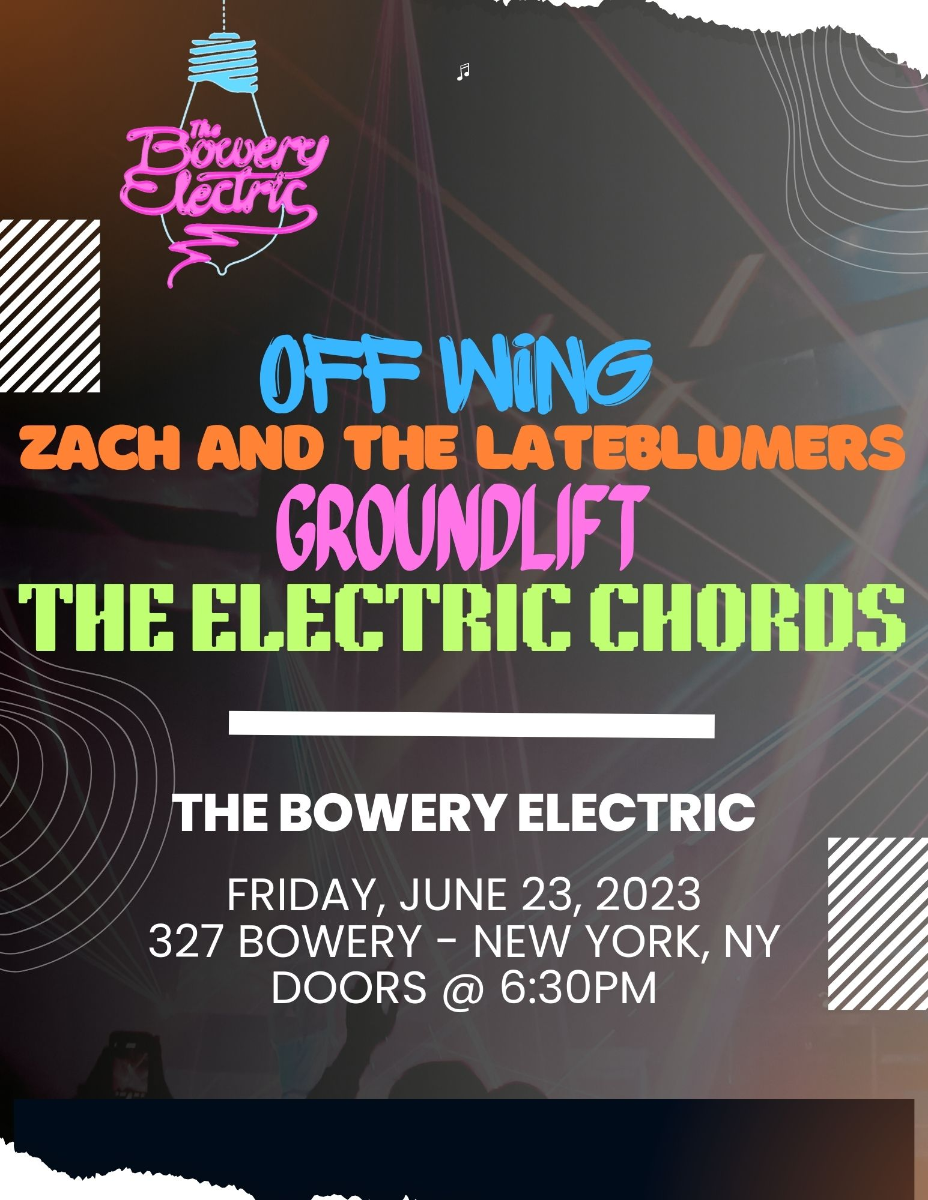 Zach and the Lateblumers
Fri
June 23
@ 6:30 PM
(Doors: )
21 and up
Groundlift
Groundlift is a power trio hailing from the cold streets of Boston.
The joining of their three varied music tastes resulted in a fresh, unique sound where Ace's love of beautiful melodies, Mike's adventurous Queen-like writing style, and Leah's unbridled technical prowess all shine.
Starting at Berklee College of Music, they are three musicians obsessed with their craft, allowing each other to fire on all cylinders with no holds barred. Combining tasty and inventive licks with melodic hooks, surreal lyrics, shredding guitar-drum-AND bass solos, and a rhythmic tightness, Groundlift is a band unlike any other.
Serving the music is Groundlift's only goal. In a world where many things are fake and manufactured, Groundlift aims to rise above the norms and bring people a unique, honest, and contemporary rock experience. Now with their latest collaboration with producer Steve Evetts, the trio has honed their sound into a mix of hard rock, funk, progressive rock, and Brit-pop glory.
Zach and the Lateblumers
Zach Blumenfeld (vocals/guitar), Kaushik Goswami (bass) and Josh Obear (drums) were members of the backing band for their law school's parody musical group. Austin Lyons (guitar) went to their shows for the open bar. One day, they decided to join forces and shift their focus from songs poking fun at Supreme Court justices to songs poking fun at Zach's sadboi heart. Better late than never!
The Electric Chords
We are a modern power trio with a soulful, energizing sound that is as original as it is classic. We incorporate rock, blues, funk, into our soulful original music.
Off Wing
Rock band from Boston/NYC! Blending together the sounds of alternative, classic, surf, and punk. See you out there! 🤙
---
---