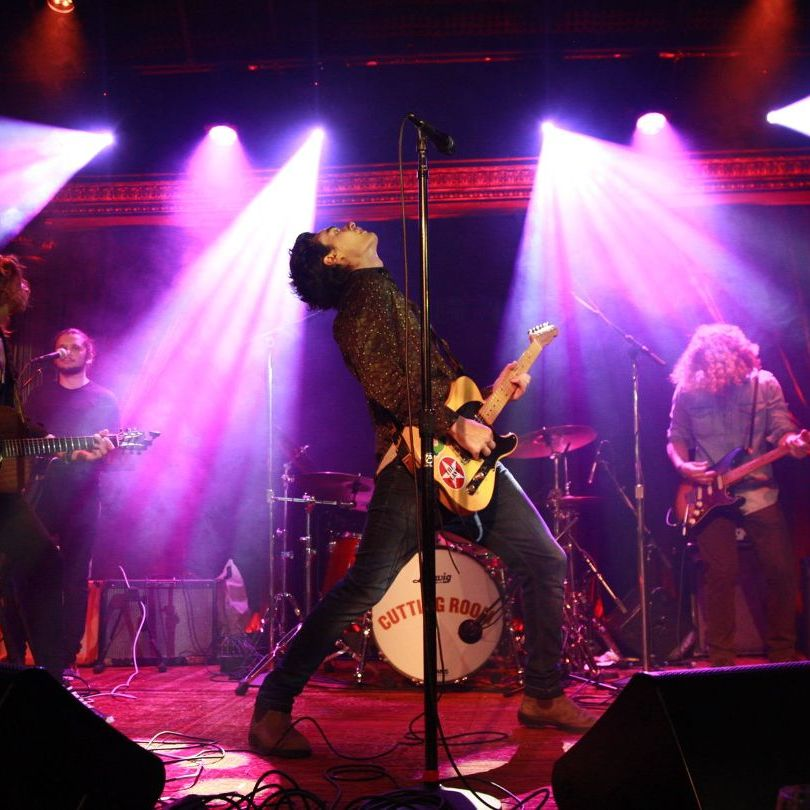 Yardij
Fri
June 30
@ 6:30 PM
(Doors: )
21 and up
QUESTA
QUESTA: An upstart singer-songwriter born and raised in New York City, QUESTA's floating vocals, eccentric performances, and ability to convey emotion through his sonically rich arrangements has made him a crowd favorite in the underground performance scene in New York, playing shows at music staples such as the City Winery, Groove NYC, Red Lion, and The Cutting Room. He is backed by an eclectic group of talented musicians, which includes his producer Ben Wigler on bass, from the band "Arizona". Born Emilio Cuesta, he began his career as an actor, having graduated from NYU's Gallatin School of Individualized Studies in 2017. As an actor, QUESTA infuses his theatrical training into his musical performances in a truly whimsical style. He began creating music in 2019, has released one single so far, and plans to release his first studio album in 2021.
Yardij
Up and coming indie rock band, Yardij is flooding the future of the music industry, plain and simple. The band has a harder edge at times, but are centered around the powerful vocals of frontwoman Deja Elyze. The band has already founded their own festival, "All Out! Fest" in their hometown of Fort Lauderdale, as well as played Okeechobee Music Festival, Forecastle Music Festival, and the main stage of the Florida Music Festival, as well as an opening slot for Bon Jovi at the BB&T Center. There's plenty of potential for Yardij to keep moving forward, and arenas may be commonplace someday. Check out Yardij's latest record, "Face Value", on all music streaming platforms now!
Sage.
Sage. is an independent band from Orlando, FL. They take influence from artists like Steely Dan, D'Angelo, and Cosmo Pyke; forming a deep and soulful sound that shines through in Dom Gabasan's raw vocals and swanky guitar, Adam Sage's fat bass licks, and Ian Matheson's too- funky rhythms.
Jerk
Jerk is the brainchild of composer, producer, and multi-instrumentalist Joshua Kinney. Based in Brooklyn, NY, the project is an exploration of the connection between jazz and hip-hop with compositions blurring the lines between hip hop beats and instrumental jazz compositions.
---
Artists
---
---