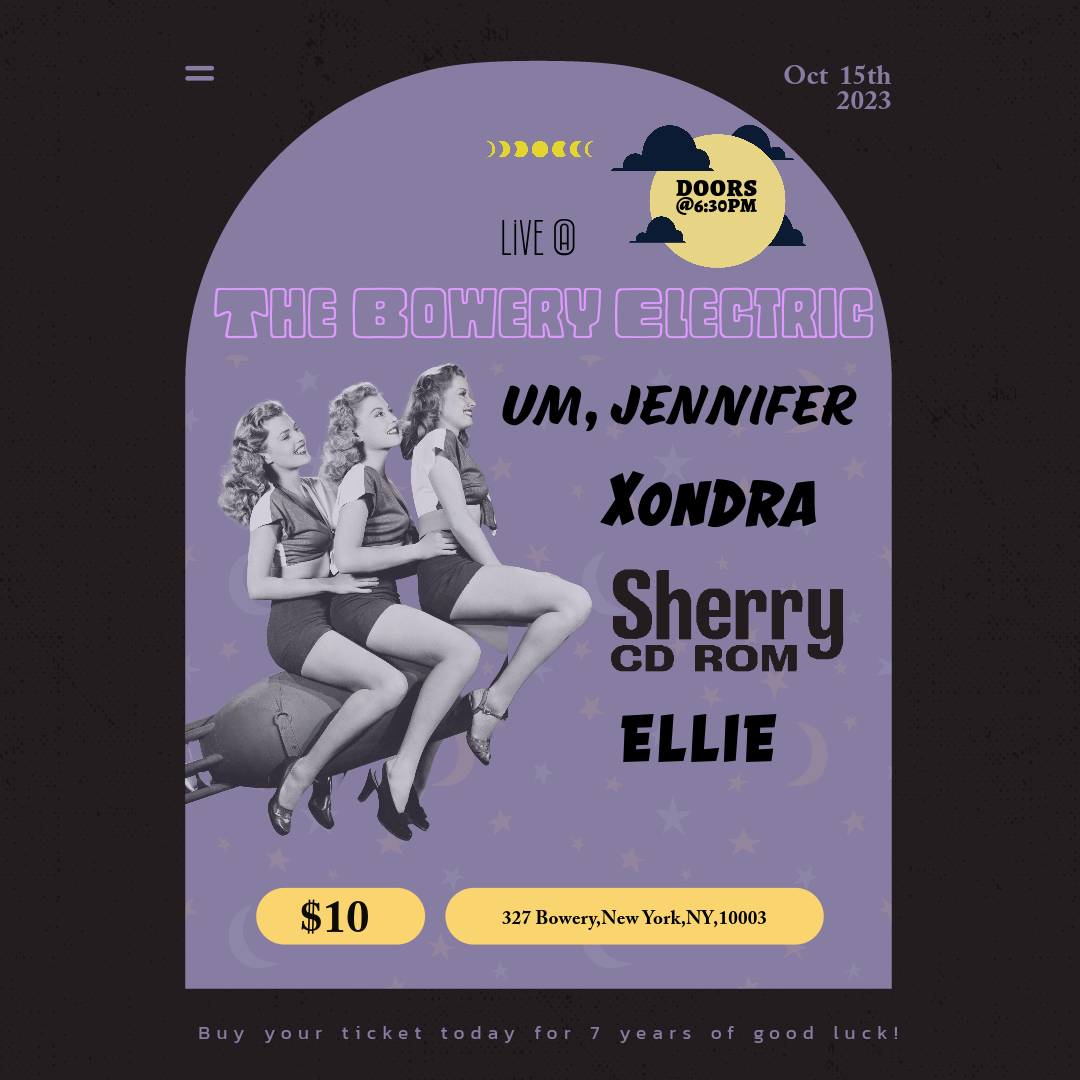 Um, Jennifer?
is a punk-tinged indie pop duo based in NYC. Fig and Leah met at a party in Brooklyn. Leah wanted to hook up with Fig's friend. Now they make music together for nobody except the vengeful god, Jennifer. Jennifer thinks their music sucks.
Xondra
(she/they) is the musical moniker of Alexondra O'Connell, born to Cuban/Puerto Rican and Irish parents and raised on Long Island, New York. She had a love of songwriting from when she was very young, sitting next to the radio and jotting down lyrics she liked and putting them together to make her own songs. She wrote and performed songs at bars/venues all over New York when she was in high school until she went off to college to study contemporary songwriting. ​Xondra plays a mixed palette of Pop/Rock/R&B/Indie. They have played acoustic and full band shows in the NYC and tri-state area DIY scene since 2014.
Sherry CD-ROM
trans pittsburgh pop band / multidimensional art project / sentient artificial lifeform
let's get to the center
Ellie
A storyteller through pop music, Ellie (she/they) is an artist, educator and producer based in Los Angeles. Drawing comparisons to Taylor Swift and Joni Mitchell, Eliana weaves deeply personal and individual experiences with the communal human experience, creating music with irresistible hooks that brings up memories and dreams of those who listen.
---
Artists
---
---