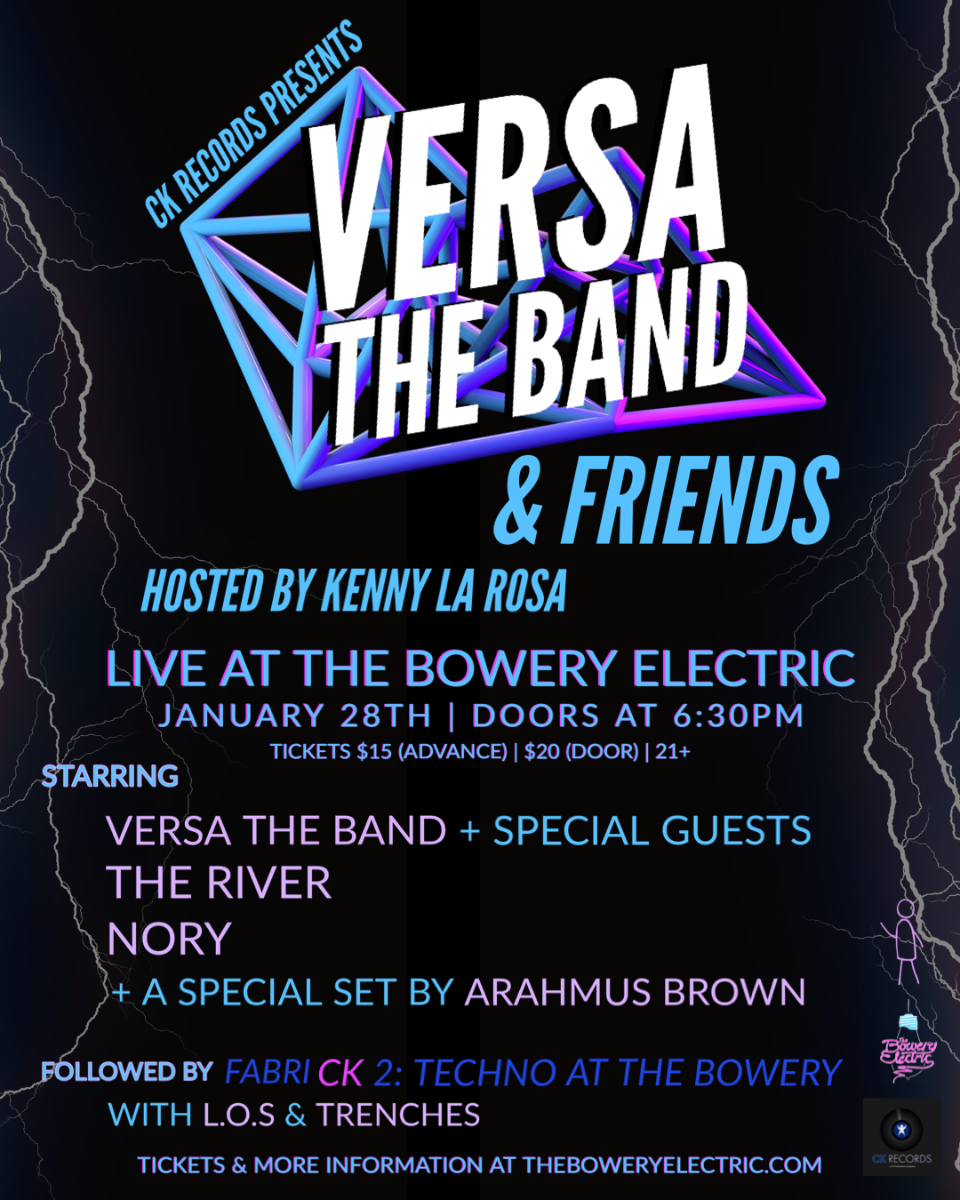 Versa The Band
with
The River
,
Nory
,
Arahmus Brown
21 and up
Versa the Band is back at The Bowery Electric and is excited to be playing the venue's famous "Electric Room" for the first time ever! This special show will be accompanied by various special guests including opening performances by The River (Chill/Alt. Hip Hop) and Nory (Alternative/Hip Hop) along with a supporting performance by a special guest performer (TBA soon) and a special set by Arahmus Brown (Funk/Rock/Hip Hop fusion). Versa the Band intends to bring the audience on a journey through their multi-genre discography in a way you've never seen them do before! Don't miss Versa the Band & Friends, Hosted by Kenny La Rosa for one-night-only! Make sure to stick around after the show for the official afterparty with music by L.O.S & Trenches in FABRICK 2: Techno at The Bowery.
Please Note: A ticket to Versa the Band & Friends will grant you access to FABRICK 2: Techno at The Bowery.
About Versa the Band:
Versa the Band is the brainchild of producer, filmmaker and multi-instrumentalist Ethan Felizzari-Castillo. VTB prefers to define itself as a music collective rather than a project with a finite group of performers. Versa the Band can just as easily be Felizzari playing double the instruments as he has hands, as it can be a six-piece, room shaking experience.


The Band, who unabashedly rep Queens, are as unbound to genre as they are to membership. The Band has a sound that is all their own, but possesses the unique ability to effortlessly move from genre to genre, connecting with a wide array of listeners and audience members. Influences range from sounds of Ethan's familial homeland of El Salvador, all the way to the underground Alternative sound of New York. Frequent "Members" of "the Band" often include artists from all over the globe like San Tiago, Merè, Rosie Dean, Vincent Donnadio, LOGO & Ben T.


Versa the Band is currently signed to indie label CK Records (A CK Productions Company), founded by Felizzari. Their debut full-length project, FREE THINKER, is available now on all streaming platforms, with a follow-up set for release in Summer of 2023.
---
Artists
---
---
---
---
---