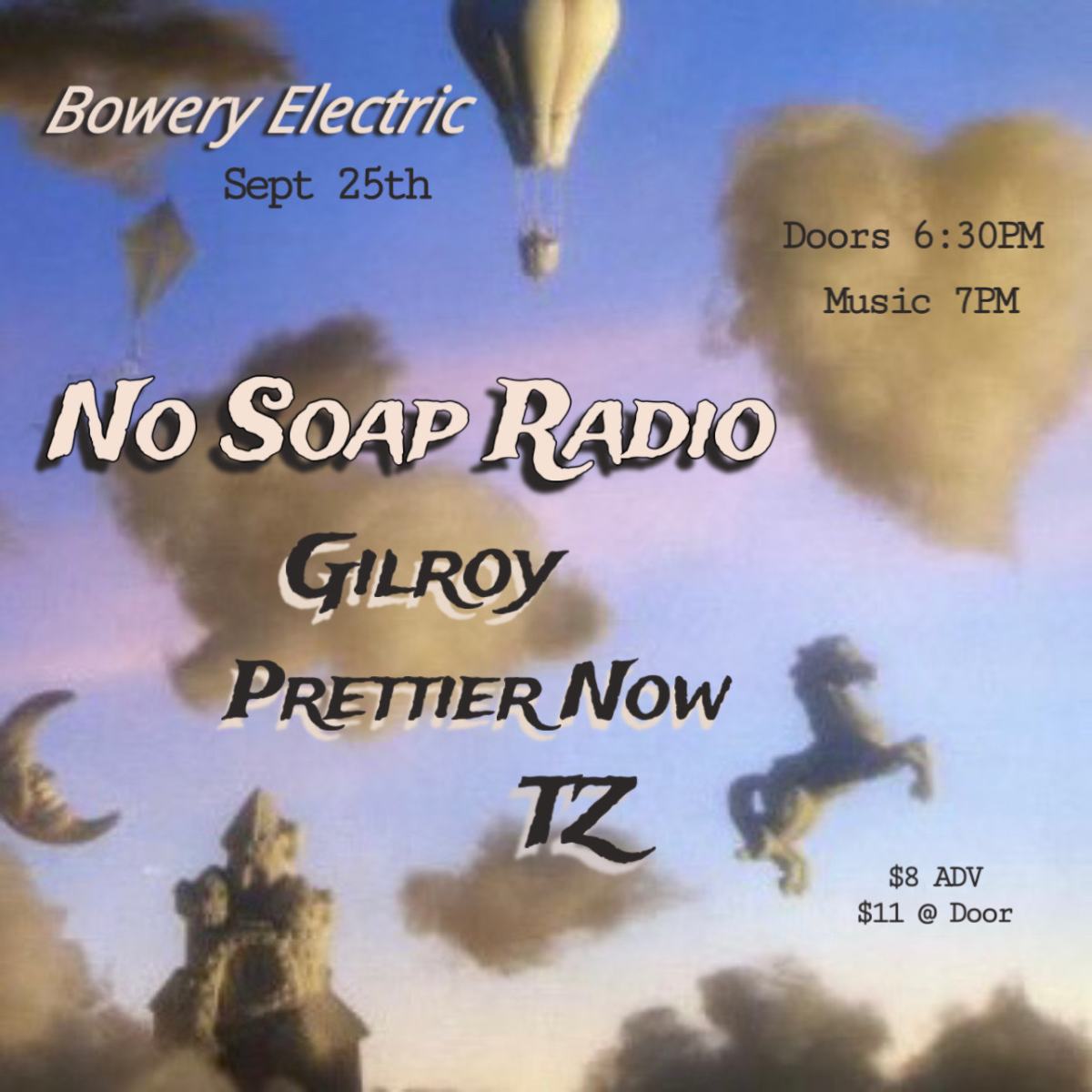 Genre
Mon
September 25
@ 6:30 PM
(Doors: )
21 and up
No Soap Radio
New Jersey's No Soap Radio write dancey emo tunes that infuse edgy nostalgia with an upbeat indie sound. As a band that shies away from the status quo, the five-piece group has a talent for unique arrangements and songwriting that gets fans moving and crying at the same time. The result is a diverse catalog of songs that keeps listeners guessing.
Prettier Now
is a post punk three piece from central New Jersey. Members are Christian Monte, Andre Molnar, and Lia Mann
Gilroy
is an energetic 3-piece, known for their destructive live shows and versatility as a band. NYC
TZ
is a 3 piece alt-pop band that plays melodic, groovy tunes with dark, mysterious lyrics. The band is comprised of vocalist and guitarist TZ, bassist Brendan, and drummer Will. They are influenced by music from many genres, from hard rock to R&B to metal. These influences blend together to make a unique sound that is catchy and edgy. The band is putting finishing touches on their first EP.
---
Artists
---
---