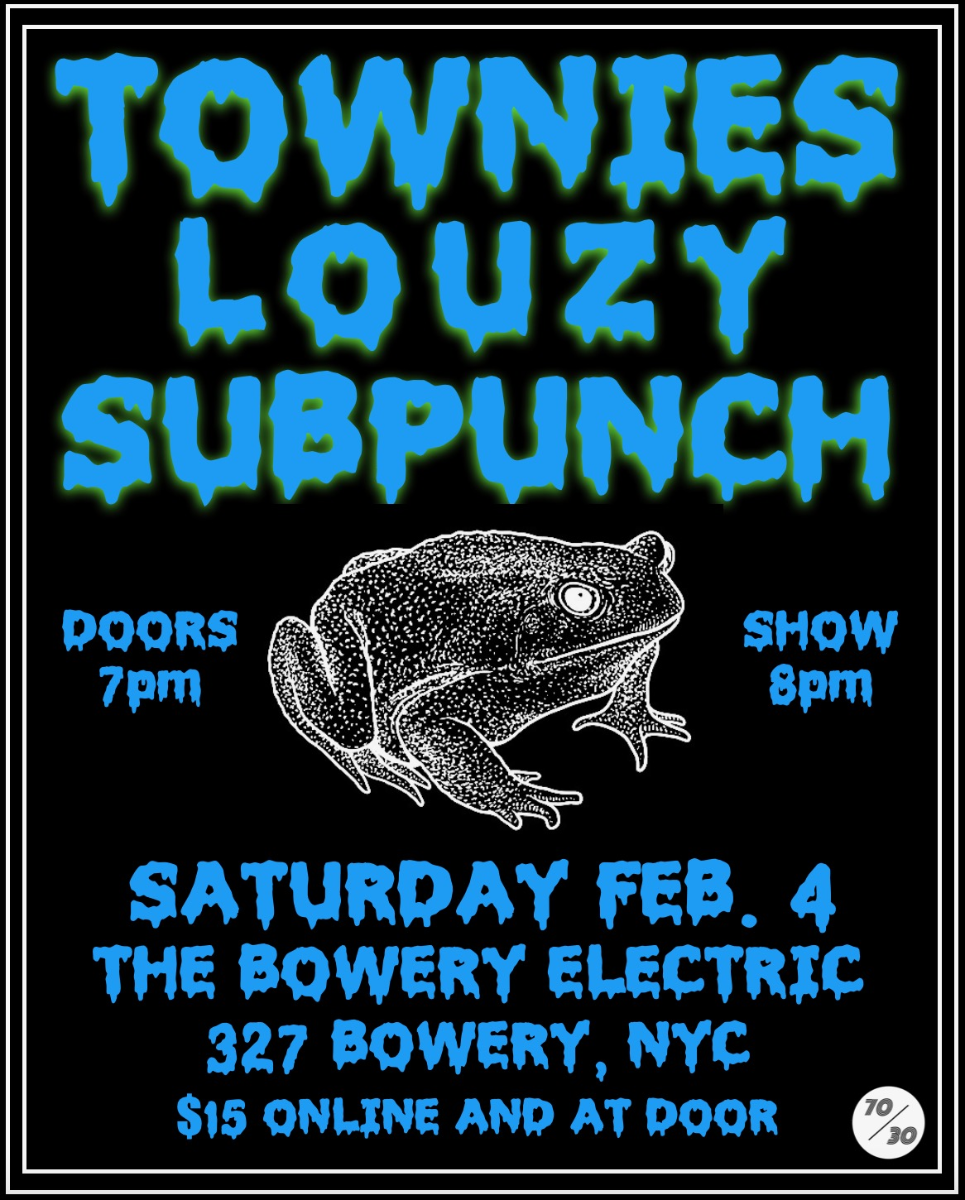 Townies
Townies is more than just a three-piece punk band from the Northeast - they're the pioneers of their own emo-tinged slacker-stoner brand of punk music, affectionately dubbed "Broc Rock."
Formed in New Hampshire in the summer of 2016, Townies graduated to the Boston DIY punk scene in 2019, and have since relocated to Los Angeles to pursue music full time. Their unique dual-coast existence has created multiple distinct pockets of fervent Broc Rock fans across New England, as well as in New York City, New Orleans, and Southern California.
Townies is comprised of Tom Lynch (guitar/vocals), Chris Magnani (bass), and Nolan Melia (drums). They released their debut EP "Such & Spit" in February 2020, and plan on releasing their sophomore EP through their own label Seventy/Thirty Music in early 2022.
Louzy
Life is Louzy. No body wants to be friends anymore and everybody wants to cancel somebody. Life's not great sometimes and we're here to bring everyone together and celebrate it. We're a mix of old school punk with new school with whatever else we felt like playing. Frustration fuels our music and we try and take negative social topics and celebrate and embrace them through our music. Life's short, let's party.
Subpunch
"Not just any band can make me feel warm and fuzzy inside one minute and then want to cry the next— subpunch is that band that can do both."
-Morgan Gunning, The Lowell Spin
The Telling Time
The Telling Time are a three-piece from the outer boroughs of New York City whose music blends styles of punk, power-pop, and alt-rock. Their debut EP Meaningful Spaces released on August 27th, 2021 and is available on all major streaming platforms.
---
Artists
---
---