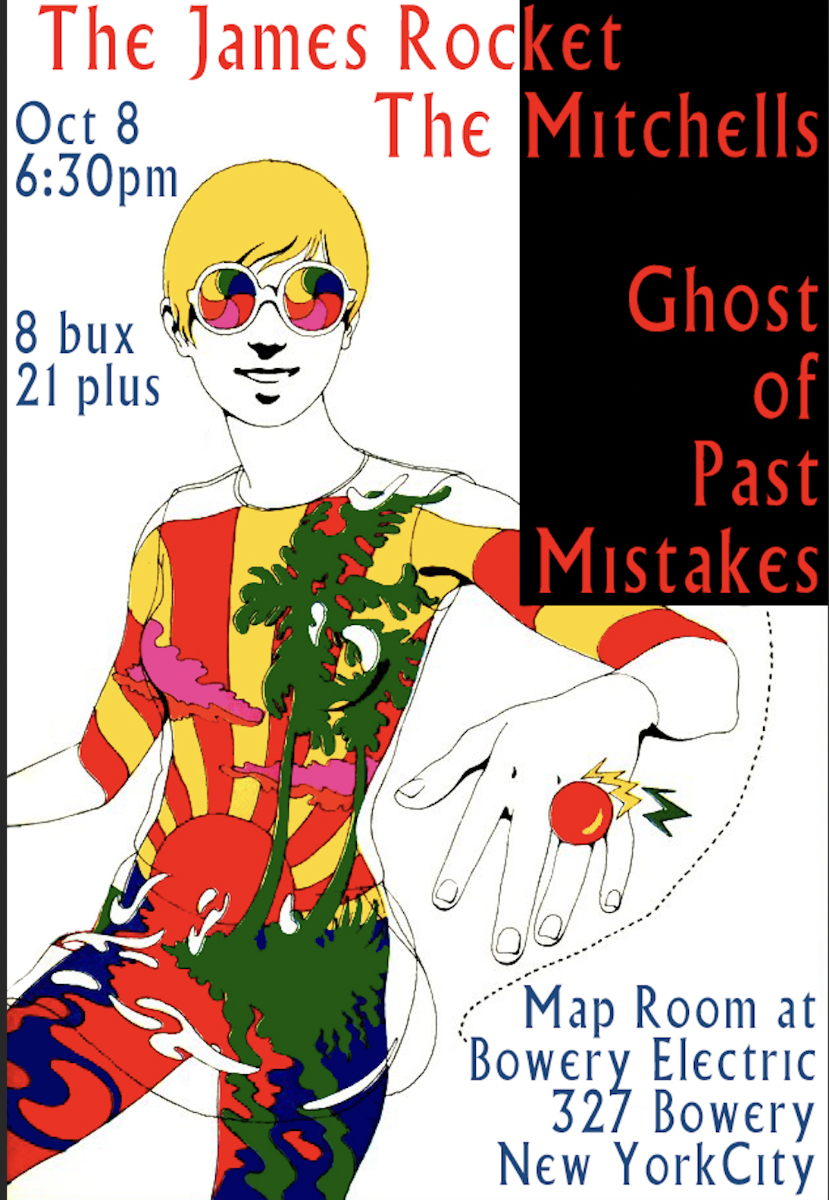 Genre
Sun
October 8
@ 6:30 PM
(Doors: )
21 and up
The James Rocket
is an original, four piece indie guitar pop band out of New York City. If Guided By Voices and Sugar had a baby, and that baby were brought up by Kristen Hersh, and abducted by Afghan Whigs, rescued by Archers of Loaf, but wound up hanging around bars with the Replacements while nursing an unhealthy crush on PJ Harvey, it wouldn't sound much like The James Rocket but it would make sense and you'd get the idea.
The Mitchells
are singer/guitarist Caleb Wetmore (ex New Radiant Storm King), drummer Mike MacLean (Barn Burning) and bassist Jon Herbert (ex Powerblessings).
The trio hails from Northampton, MA, and have been carving out a small corner of angular/blurry pop since forming in the mid 90's. Their long tenure has yielded four albums. "...writing songs with intriguingly off-kilter guitar parts, unique lyrical interests and a scientist's eye for details" - Daily Hampshire Gazette 04/13/16. tl/dr: Obscure rock trio giving a sped-up The National, or a pared-down Interpol.
Ghost of Past Mistakes
brings to light the heaviness of indie and psych rock blended with layers of harmonies.
---
Artists
---
---