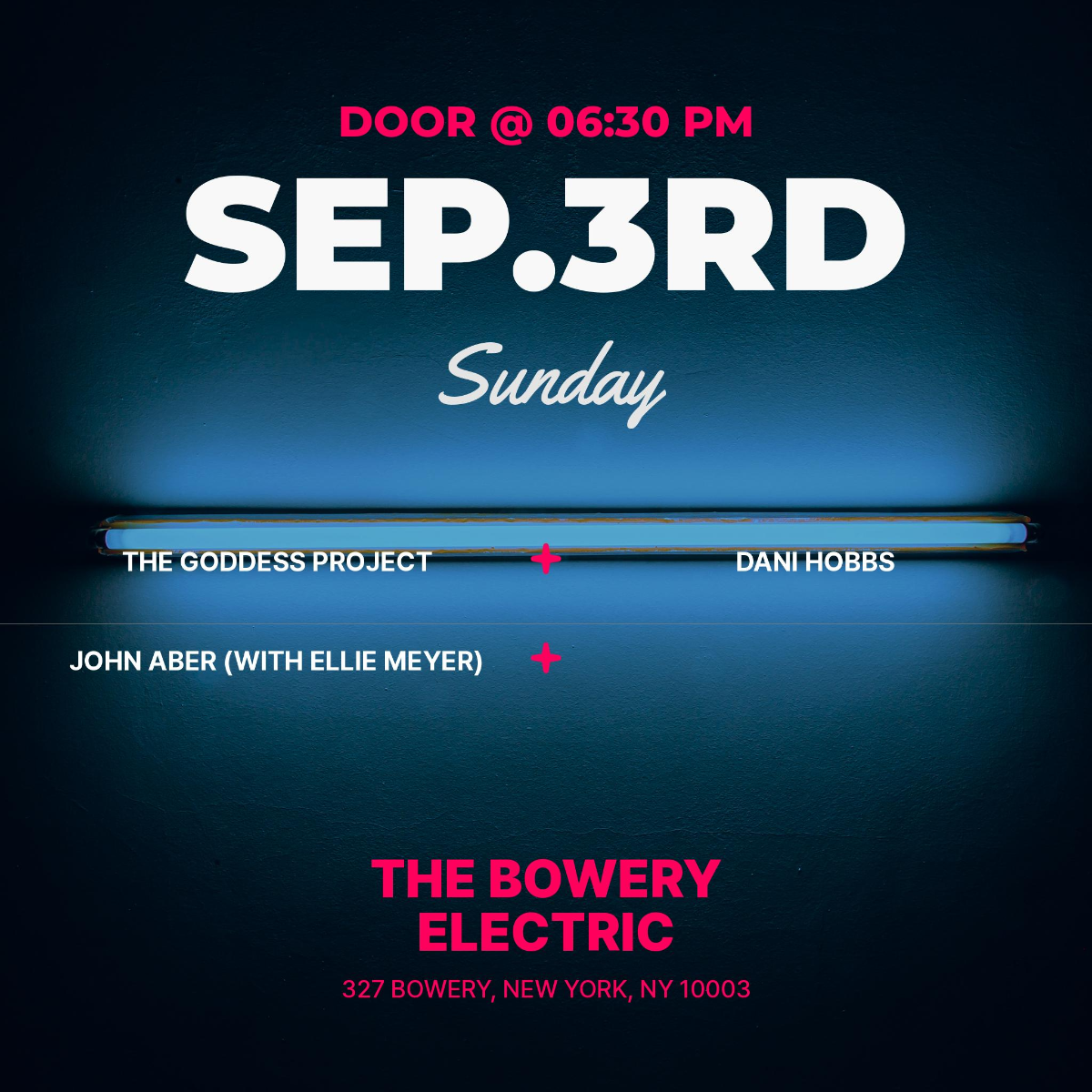 The Goddess Project
Sun
September 3
@ 6:30 PM
21 and up
The Goddess Project
Ciana Proto & Haley Mae are a writing/ performing duo, excited to share their collection of songs inspired by Greek Goddesses. They have performed their music in various cities throughout the US and are looking forward to taking their project overseas! Come enjoy an evening of fun, music & story-telling!
John Aber
is a dynamic singer and guitarist based in Brooklyn. After a run as Elvis Presley in the hit musical Million Dollar Quartet, John is bringing his combination of soul and rockabilly to New York City with powerhouse vocalist Ellie Meyer, Mike Coiro on drums and Henley Taylor on bass. Instagram: @thisisjohnaber @elliemcbelly3897 Website: johnaber.net
Dani Hobbs
Dublin-raised, now Brooklyn-based artist Dani Hobbs is a queer agender artist with unpretentious, moving ballads and stories to tell. Warm, tempered by humor, longing, and love—their music echoes into the ether like a memorable night spent around a campfire.
Hobbs' latest release, Late to the Party, weaves indie-pop, alternative, and folk into a coherent narrative as Hobbs walks the listener through one of their most grief-ridden and joyful years. Their songs may be journeys of love and loss—but Hobbs makes sure to extend a hand to hold.
---
Artists
---
---
---