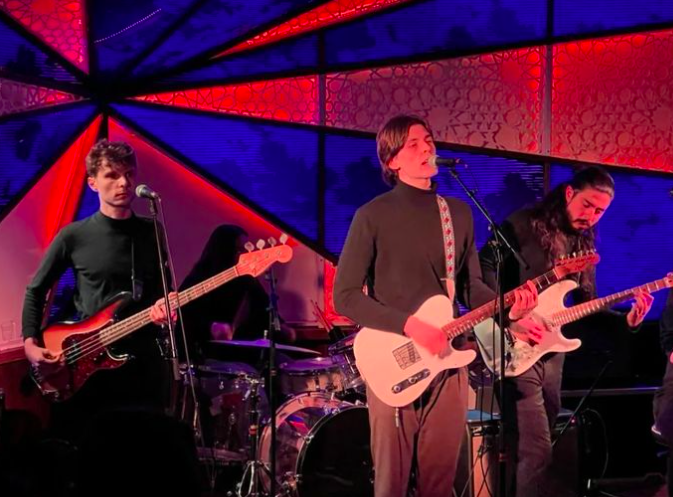 T.S. Tadin
Map Room at Bowery Electric
21 and up
T.S. Tadin
T.S. Tadin is a multi-talented, multi-faceted, multi-instrumentalist/singer/songwriter/producer who enjoys nothing more than writing about himself in the third person and entertains music mearly as a means to pursue his true passion.
Indigo Sky
Indigo Sky is a high-energy rock band comprised of Michael Lanza (lead guitar), Richmond Coombs (bass guitar), AJ DeMillio (vocals and rhythm guitar), and Luke Reeves (drums). This dynamic four-piece blends late 1960s psychedelia and blues to create a sound that is both timeless and innovative. The bandmates discovered their shared musical vision during a practice session at a local rehearsal space, and their chemistry was undeniable from the start. They all started playing at a young age and knew they had something special they wanted to pursue.
Isobaric
Isobaric was formed in 2021 in New Brunswick, New Jersey. Inspired by alternative rock bands such as The Strokes and Arctic Monkeys, they aim to create a blend of all their favorite sounds. Isobaric consists of Alok Pillai on primarily vocals and sometimes on guitar, Evan Pendergast on primarily guitar and sometimes vocals, Nihar Parikh on guitar, Jeremy Pampo on bass guitar, and Andrew Ceng on drums. Isobaric is always looking for new opportunities to perform in the NJ/NY/PA area.
---
Artists
---
---