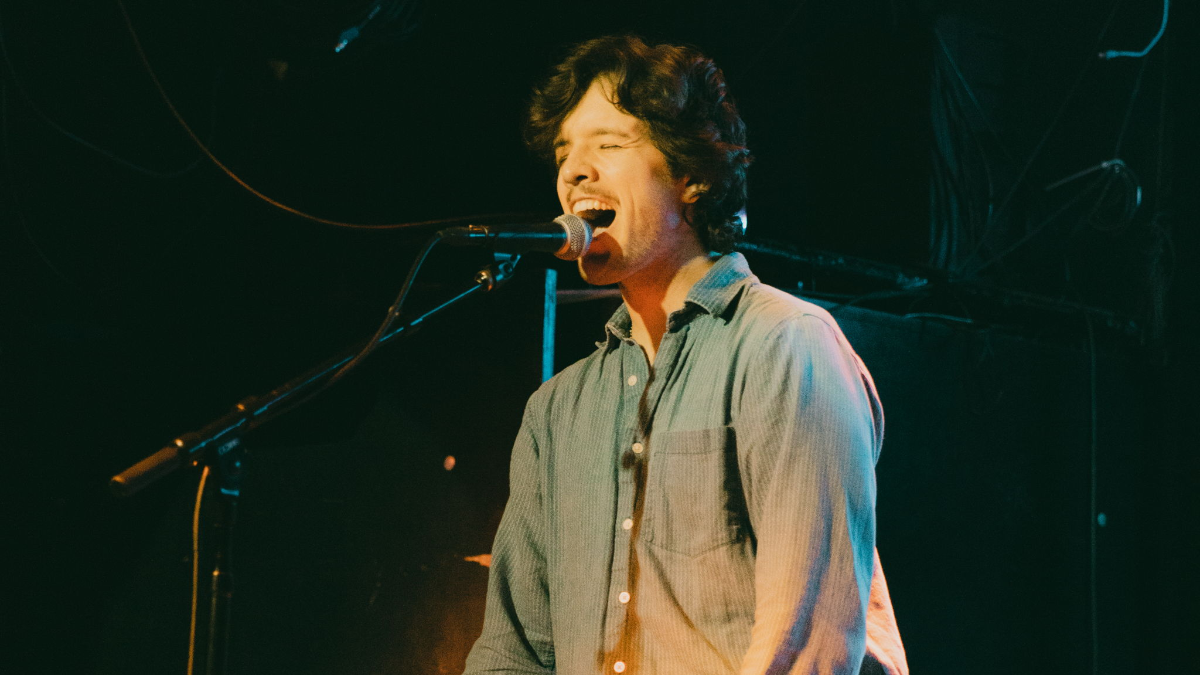 stutterb
Thu
June 1
@ 6:30 PM
(Doors: )
21 and up
Wise John
A former computer engineer turned pop rocker, Wise John makes big indie music that'll grab your soul and shake it.
Inspired equally by the virtuosic full band arrangements of Queen or Electric Light Orchestra and the cutting poetry of singer-songwriters like Bob Dylan, his debut album A Wonderful World (2021) was hailed as "one of the most creative, unique, and bold debut statements from an up and coming artist in recent memory" by Cody Conard at The Big Takeover, and his sophomore EP The Mr. Love Sunset Show has received 160k+ streams on Spotify since its release this spring.
Originally from Southern California, he now pines for the outdoors in New York City.
Sunflyer
Sunflyer, the debut album written by Eitan Selinger, feature Indie and Americana music inspired heavily by the music of The Band and Bob Dylan. The album features a collection of characters who've gone to one extreme or another. Whether it be addiction, trauma, obsession, or situations out of their control, all of these characters have lived through extreme circumstances. The songs less crafted around an individual serve as messages and guidance for the characters throughout the album. This is the goal of the album as a whole. Composed of veteran musicians who've played countless shows. Jim Joustra on lead guitar, Beau Brady on Drums, Jordan Cortese on Bass. Seth Nicholson played bass on the album. The foundation of Sunflyer started with the movie The Last Waltz and was inspired by Eitan's older brothers Ilan and Ari Selinger. Jim and Beau led to the creation of the album.
Stutterboy
Stutterboy is a 4-piece Indie-rock band based out of Brooklyn, New York. Founded by Grover Doyle, the sound has evolved from a lazy surf punk thrill, to a synth-bound blend of post-punk and college rock. This year, Stutterboy has released two singles ("When You Call Me" and "Crossing Over"), as a little precursor to their second LP which will come out in May of 2023.
Light Brand
Light Brand is a progressive hard rock band from New York City led by guitarist/composer David Kuhn. The band combines influences such as Led Zeppelin, the John Coltrane Quartet, Mahavishnu Orchestra, Allan Holdsworth, and Van Halen into supercharged emotional compositions and high-octane, interactive improvisations--an emotional rollercoaster of shred. The band features the stellar musicianship of Emily Shrader on vocals, Aron Caceres on bass, and Lucas Ebeling on drums.
heavy on the heart.
heavy on the heart. is an alternative rock band from Long Island, NY consisting of Nikki Brady (vocals), Costas Themistocleous (guitar), Nick Kolokathis (drums) and Andrew Nicolae (bass)
---
Artists
---
---