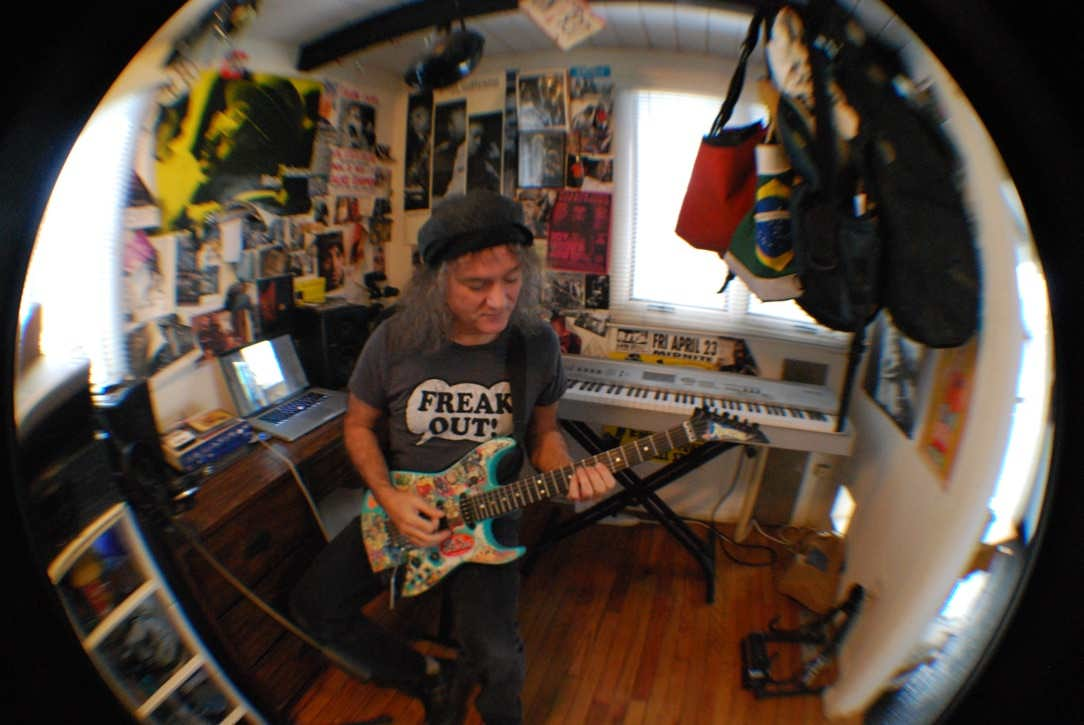 Genre
Wed
January 3
@ 6:30 PM
(Doors: )
21 and up
Spaghetti Eastern Music
is the genre-leaping solo project of NYC & Saugerties-based guitarist/keyboardist Sal Cataldi. Cataldi marries acid jazz-fueled guitar instrumentals with bare-bones acoustic ballads and folktronica out of the Nick Drake school. Cataldi debuted the project with the critically-acclaimed 2016 album, "Sketches of Spam," which has been followed with a number of EPs and singles.
Lily Talmers
hopes her voice will lull you into Midwestern-accent-induced submission. Once called "a real artist in a sea of abc family series previews," she hopes her songs are in fact, as the same person also said, "NOT a finger painting of a mood." With melodies as informed by Greek, Lusophone, and classical music as they are by American roots music, each song guarantees you a unique journey into Lily's strange intervallic insides. A metro-Detroit native who now resides in Ann Arbor, Michigan, her first full length record, "Remember Me as Holy," was released in February of 2021. Her music is recorded almost exclusively in basements across the state of Michigan. She hopes you find a piece of yourself in her, and she in you.
Cece June
is an independent artist from Spain whose music blends her Mediterranean roots with American influences – inspired by her upbringing in Barcelona and her more recent years in Michigan. In 2021 she released her first EP "Pieces" which has over 500k streams on digital platforms. In the upcoming months, the twenty-two-year-old will release a project that opts for a euphoric and maximalist sound that dances the line between indie-folk and post-rock. "How Did This Get So Heavy?" is the culmination of two years of work into 8 tracks that narrate the grief of giving everything to someone who couldn't reciprocate, and the pain and growth inherent in that heartbreak.
---
Artists
---
---