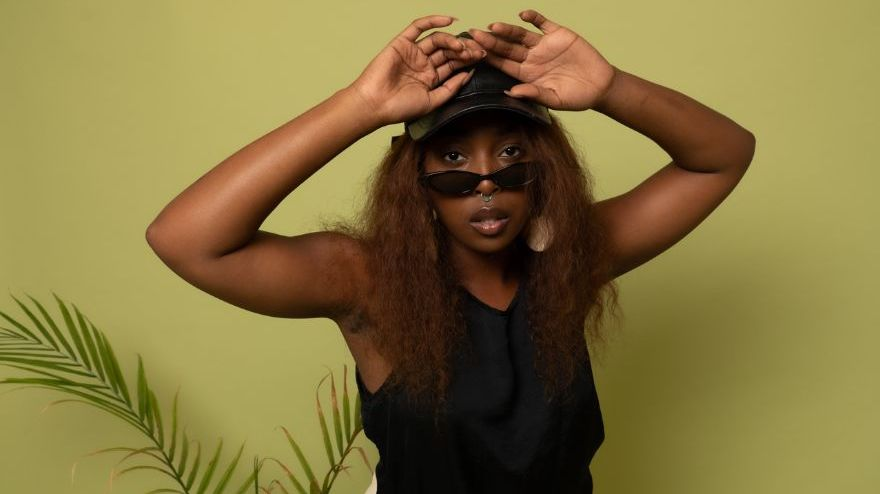 ​Simply Vika
Map Room at Bowery Electric
Mon
April 17
@ 6:30 PM
(Doors: )
21 and up
Déj.
Déj. is a New York-based melodic rapper & Neo-Soul, R&B music artist. Making herstart in music as a spoken word artist, her work has evolved into fiery flows, sad girl songs, and healing through art. Accompanied by an incredible band of musicians, she in the profession of telling stories and in the passion of using performance as the vehicle. Originally a Southern girl, now ready to share her art with the world.
Simply Vika
Simply Vika is a musical artist, poet and activist who uses rap as the main form of expression to fight for gender equality and stop discrimination. All that not only in English, but Vika often adds 2 other languages - Russian and Hebrew.
Her style was created due to the idea of saying all the things that bother everyone but no one talks about.
Her songs combine social criticism, rebellion, and sarcasm along with a feministic touch. But don't get the wrong idea - Vika always finds a way to add hope and positivity even while talking about these topics.
"I rap my verses and sing my hooks" is the best way to describe Vika's style of music.
All Smoke No Mirrors
All Smoke No Mirrors is a live band hip hop ensemble born in NYC. Their sound is steeped in the traditions of funk, rock, soul, rap, jazz, and, psychedelia, reflecting the sounds of the records and places that shaped the members of the group. Born in Jamaica, Queens, J la Sol, leads the band as rapper and MC. His improvisational flow was honed to a fine point over years busking throughout the trains and streets of NYC. Jackson Bell, in his own words, embodies the ghost of psychedelic rock as it lives on now in hip hop, He is both the band's lead and rhythm guitar player. Lastly, from deep in the heart of Austin, Texas, Max Azarmehr sits on the drum throne and provides the bands backbone.
When the group began, 100% of their music was improvised. Through this process, they've unearthed the gems that would go on to represent their sound.
The group currently resides in NYC.
---
Artists
---
---