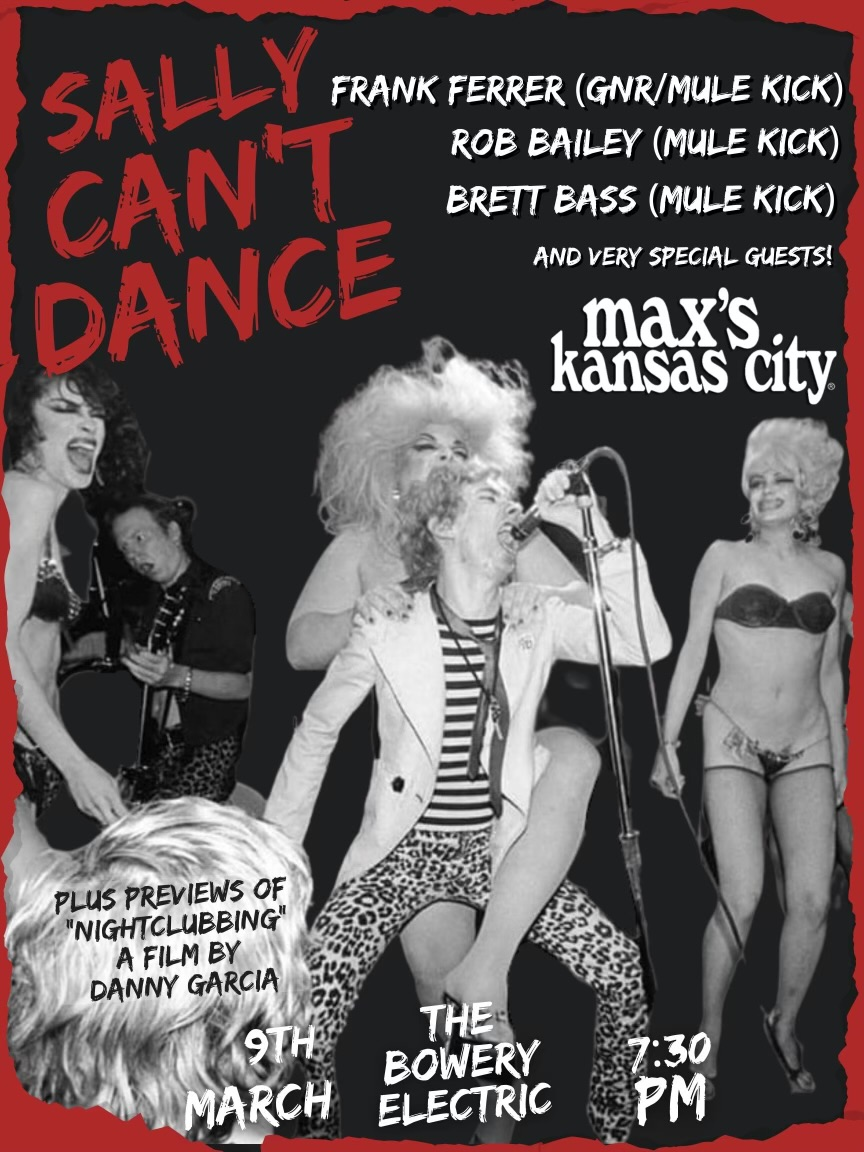 Plus Previews of the film "Nightclubbing".
Mule Kick: Frank Ferrar, Rob Bailey, Brett Bass
Thu
March 9
@ 8:00 PM
(Doors: )
21 and up
Sally Can't Dance is a long running party celebrating the best songs of the greatest punk rock and rock'n roll artists that were influential to Downtown New York City's Music History. On March 9th, the theme is the bands of Max's Kansas City. The show will include previews to the new Documentary film "NightClubbin: The Birth of Punk Rock in NYC", by Danny Garcia and produced by Michael Schnapp.

Long time Nightlife Impresario Michael T. will host the night and the band is Frank Ferrer (GNR), Rob Bailey and Brett Bass. Special guests singers and DJ's will be announced shortly.

---
---