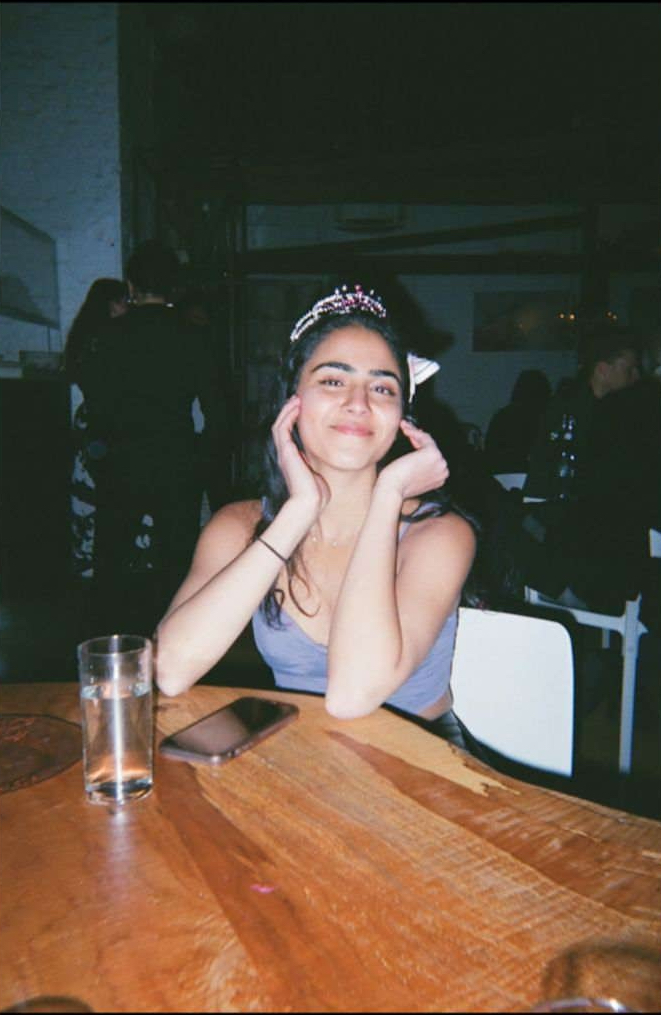 Genre
Sat
December 2
@ 6:30 PM
(Doors: )
21 and up
Ritz
born in Branchburg, New Jersey, Ritz has been writing and producing original music for over 8 years. She is currently studying music business at NYU. Her passion for music originated from performing with her father onstage during his business conferences. She has currently released 3 songs on all streaming platforms, and she specializes in layering her voice in order to make it sound like different instruments. She creates her music by implementing real sounds from real-life objects. When she is not performing, she is mostly eating dumplings and watching rom-coms. She and the band members are stoked for this opportunity to perform so come out for some great music from a talented group of individuals!
foxxdye
Brooklyn, NY based foxxdye is an alternative pop/indie rock outfit from singer & writer Seth Mykel Marques, with writing and live show contributions from guitarist Colin Peck and drummer Jae Carrascal.
Angelique Rodriguez
is a Puerto Rican singer-songwriter based in NY. Her sound ranges from musical theatre to more contemporary including pop, rnb, alt/rock, and ballads. She hopes to share her heart with others through her music, wishing nothing but healing and happiness for others.
---
Artists
---
---