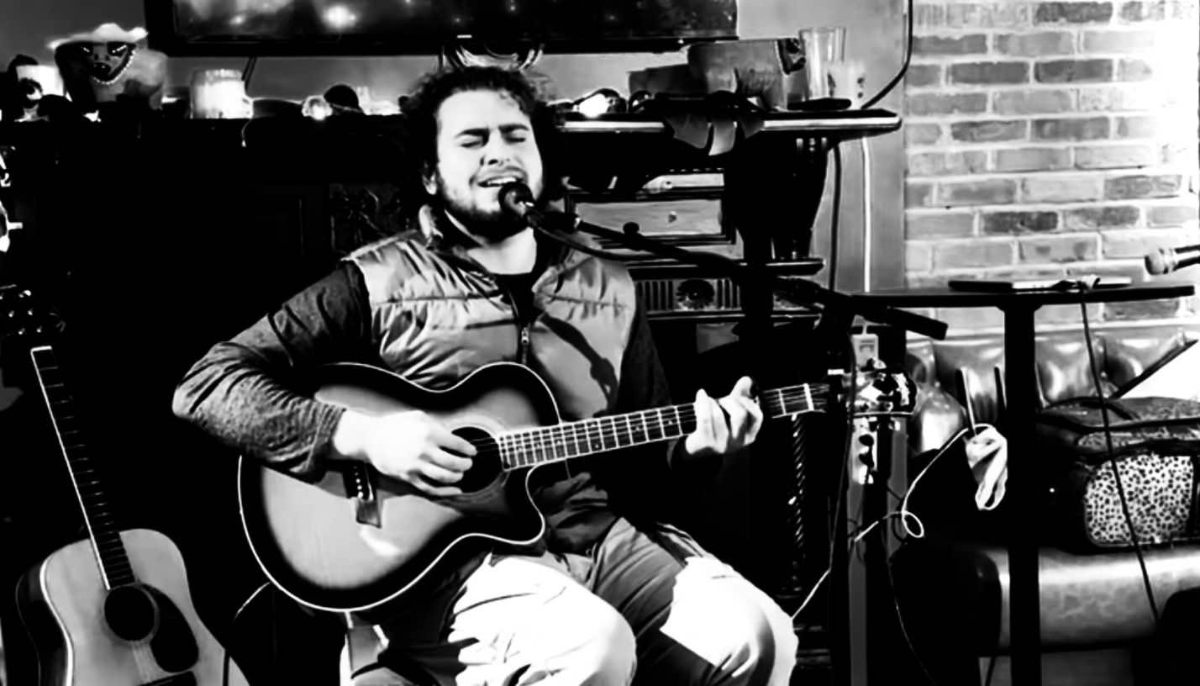 Genre
Mon
December 18
@ 6:30 PM
(Doors: )
21 and up
Dom De Paz
hailing from the suburbs of New Jersey, Dom De Paz grew up listening to and studying the styles of 70's rock, 90's R&B and pop hits from the radio of the 2000's. A recent graduate from Berklee College of Music, he perfected his craft in writing songs with catchy hooks and creative harmonies over lyrics that cover themes of growth, love, fun and everything in between. With his guitar by his side, he is able to captivate audiences with his words and voice alone. His music will have you on your feet one minute, and hugging your loved ones the next.
Gigi Santos
originally from Austin, Texas, Gigi Santos moved to NYC to pursue her music career. Gigi describes her sound to be a cross of Alina Baraz, Sabrina Claudio, and Sade, best categorized as Alternative R&B. With a background in chorus and music composition, Gigi is able to stack intricate harmonies over a textured production and vivid lyrics, creating a dreamy atmosphere for the listener. She released her debut EP "Sounds of Love" in November of 2019 and her most recent project "Mercury Ocean" with Brooklyn-based producer, Rodney Hazard in May of 2021. "Mercury Ocean" strays away from her usual jazzy R&B quality and moved into a "melodic trap" sound, showing just how versatile Gigi's style is.
Publish
is an NYC based rock band formed in the beginning of 2023. Our members include Kane Harper on vocals, Jake Goodman on guitar, Dillon Cha on drums, and Shaina Stein on bass. Publish takes influence from a wide spectrum of music, mainly 90s grunge and pop punk.
Rocky Billop
you ever feel that swaying feeling while riding on the subway back home from a night of partying, the sound of music playing through unknown speakers every time the subway doors open past a stop that isn't yours, Rocky Billop makes the music that you're missing out on. The auditory product of an existential crisis, Rocky combines bedroom pop, synth pop, and lo-fi psychedelia to convey the feelings that come up with young adulthood. Compared to Dominic Fike, Daft Punk, and Yot Club, Rocky manifests what would happen if Daft Punk decided to produce bedroom pop.
---
Artists
---
---