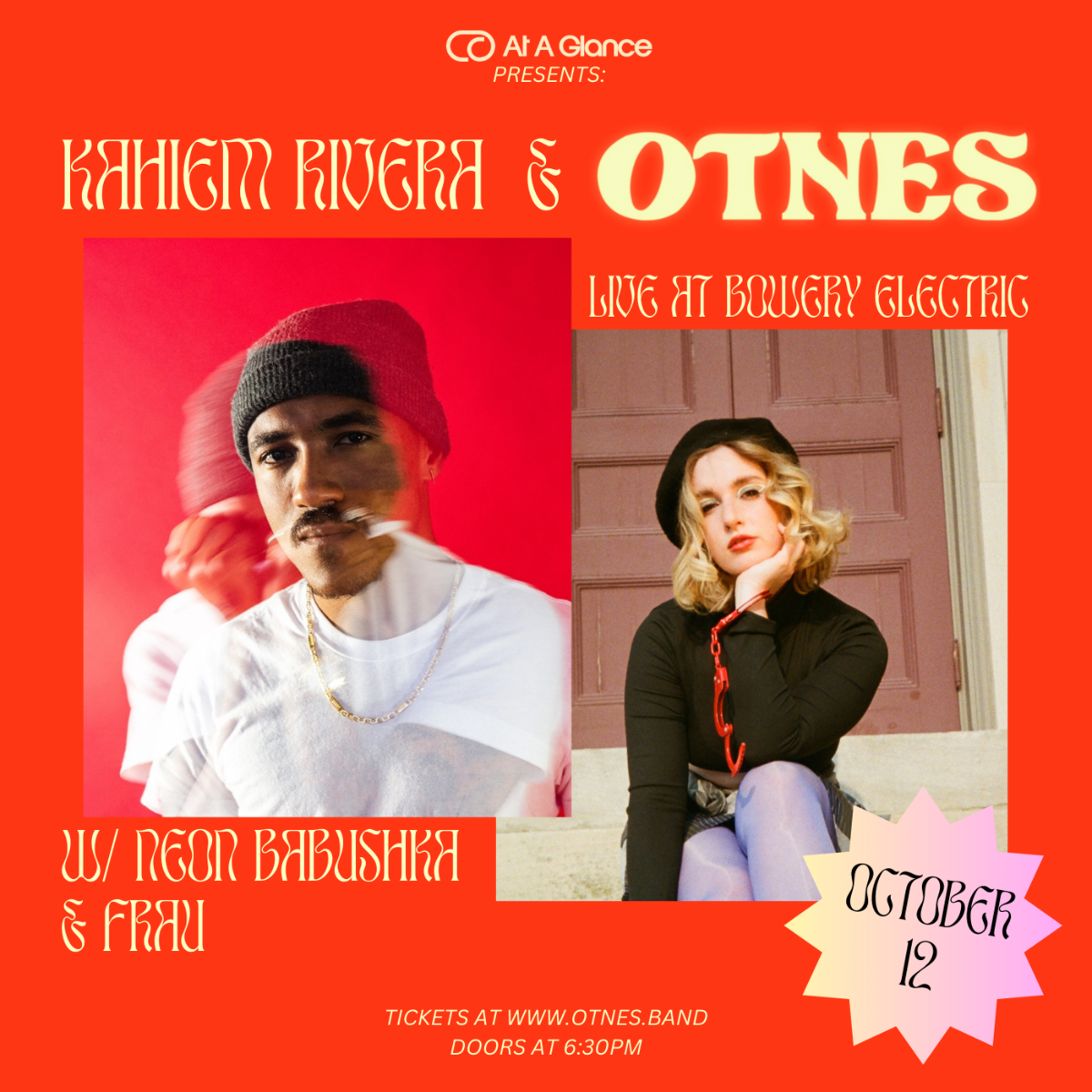 OTNES
Thu
October 12
@ 7:00 PM
(Doors: )
21 and up
Kahiem Rivera
OTNES
Originally from the small city of Champaign-Urbana, IL, OTNES (they/she) fell in love with music at an early age. After growing up learning flute, piano and voice, OTNES got their degree in creative writing at UIUC and moved to Chicago where they became a staple in the music scene under the name Emily Blue. There, they frequented venues like Lincoln Hall, The Metro, Schuba's, & more.
Following lengthy self exploration, OTNES transitioned into the unknown, changing their moniker and becoming the producer they'd always wanted to be. With a five-piece band of stellar Nashville musicians under their wing, OTNES combines vintage electronic pop textures with live instruments and passionate vocals to create a uniquely dynamic sound.
OTNES is also a passionate director of music videos, both for themselves and others. Their visual world comes to life in the debut single 'SPIN,' co-directed by Mossflower Pictures, and combines OTNES's love of color with surreal retro aesthetics.
Neon Babushka
Sofia Dobrushin (she/they) is an Actor, Director, musician, and only child which is why she does all of these things. She has acted in TV shows like Apple TV's WeCrashed and HBO's High Maintenance. Some of their directing work has been official selections of Brooklyn Women's Film festival, Austin Comedy Short Film Festival, New Filmmakers Festival, and Nobudge. Her music consists of romantic harmonies inspired by Regina Spektor and The Roches as well as comedic verses echoing the style of Bo Burnham or Whitmer Thomas. To keep up with her projects and life you can find her on the app that runs our lives aka instagram.
Frau
NYC based electronic-pop artist FRAU expands the sonic landscape by blending harmonies of her rural-southern roots with compact, urban production. Boasting an unwavering dedication to her craft, FRAU constructs a vibrant tapestry of sonorous textures, where each meticulously crafted layer of manipulated vocals, synths and beats blends together effortlessly; ensnaring listeners in an otherworldly reverie.
Each performance is an immersive journey, as FRAU seamlessly blends electronic wizardry, infectious pop hooks, and an intoxicating charisma, captivating all who bask in the light of her artistry.
---
Artists
---
---