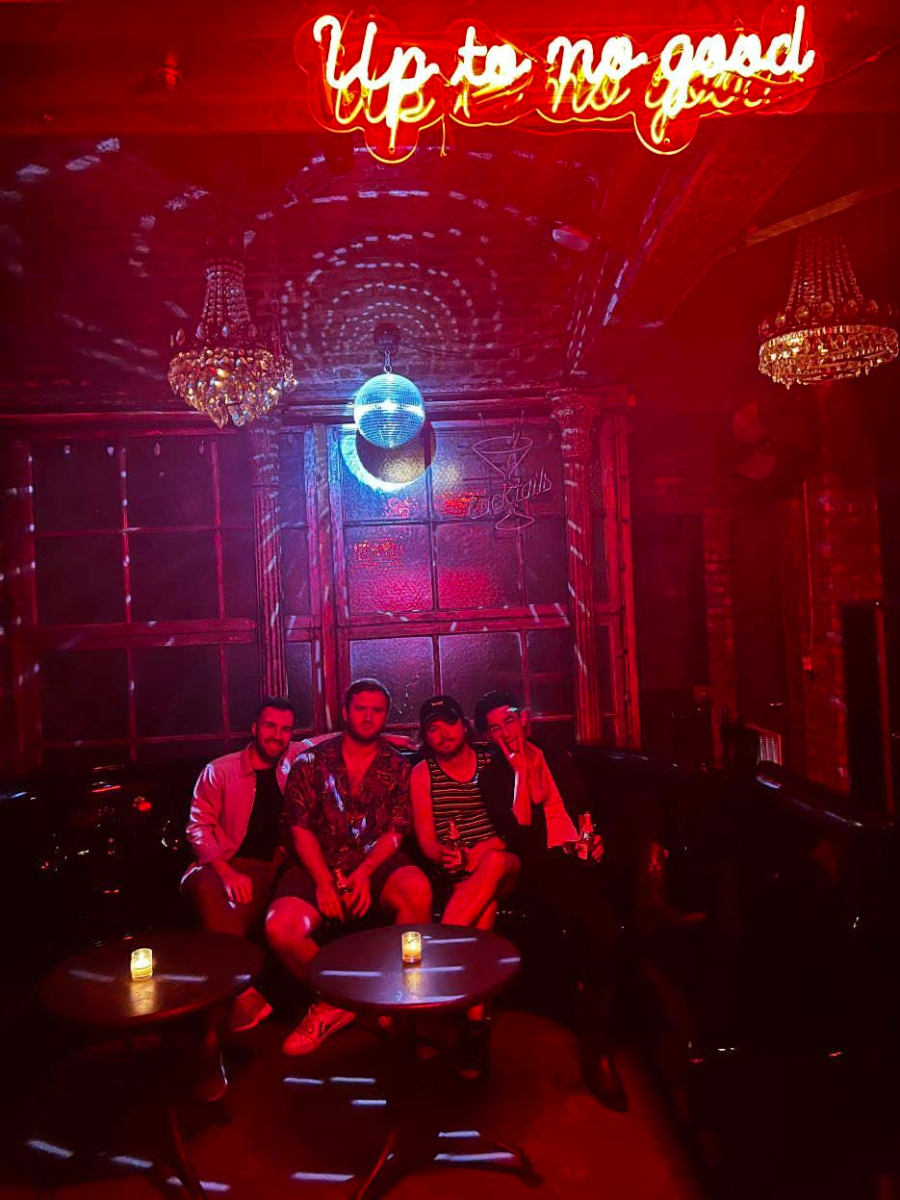 Off Peak
with
CristianoA + The Cadiutors
,
Thu
September 21
@ 6:30 PM
(Doors: )
21 and up
Off Peak
It's a sweaty summer night on the Lower East Side. Riccardo's distorted bassline is permeating through the walls into the street. Intrigued, you wander into the venue. Off Peak is playing and the place is buzzing. They wrap a synthy dance-punk jam and immediately launch into a disco strut. Alex is flexing his falsetto while banging on his Korg. Esa stomps on a few pedals a glittering wave of chords envelops the room. Nick is an absolute ball of energy behind the kit -- bashing the toms like his life depends on it. You snag a stool at the bar think: now this is a proper band. You're glad you're here.
CristianoA + The Cadiutors
Based in New York city. Born and raised in Italia.
Singer, song writer, actor and director.
Manager at O'Hanlon's Bar NYC home of Arsenal.
Big soccer lover and player
---
Artists
---
---
---