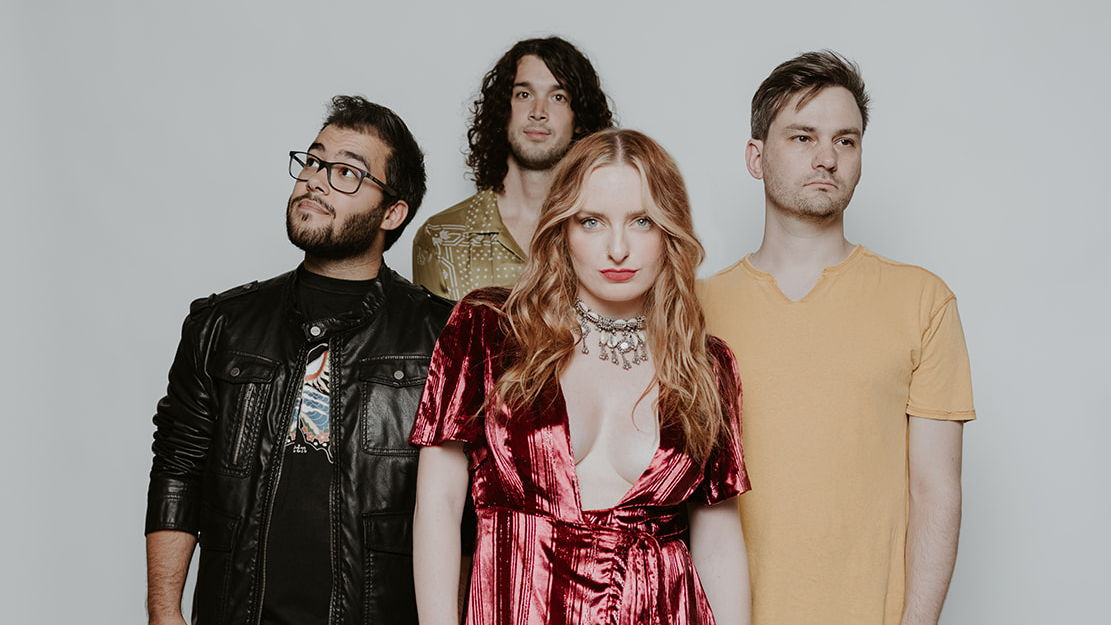 Genre
Sun
January 7
@ 6:30 PM
(Doors: )
21 and up
New Yacht City
We are a full band with keys and a horn section. We play Steely Dan, Toto, Michael McDonald, and we absolutely rock.
Call You Out
is a NYC Punk Rock trio with Josh on drums, Trevor on bass and Wilson on guitar & vocals. Wilson & Josh are in the NYC Dance-Rock band called The Goodnight Darlings. Their bond was immediate through the love of Punk Rock so this made Josh a natural fit for Wilson's new material. After the height of the pandemic, Josh invited his band mate Trevor from The Ever Restless to join Call You Out in 2022.
Velvet Rouge
In 2016, Gina Castanzo was featured on NBC's The Voice, where she sang Andrew McMahon's Cecilia and the Satellite. Only seventeen years old at the time, her performance granted her a spot on Team Blake for the show's tenth season. After The Voice, Gina set off on a journey with the local label Raw Life Records under her new name, Gina Zo. She released two albums: My Weakness and Free Your Soul. Gina is currently the lead singer of the band Velvet Rouge and has performed at an eclectic mix of Philly's music venues including a sold-out show at Kung Fu Necktie, MilkBoy, World Café Live, Bourbon and Branch, The Fire, and Voltage Lounge. Gina Zo describes the sound as "if Florence Welch had a love child with Stevie Nicks".
Hipsy Gap
is a Brooklyn-born indie/alt-rock band formed by Daniel Walsh (guitar) and Makenzie Correll (vocals). Rounding out the band is Benjamin Thomas (drums), Paul Ortega (bass), and Eduardo Palacios (guitar). Hipsy Gap combines catchy pop song melodies with the energy of DIY punk and the
guitar tones of 90's rock. Their songs imitate the feeling of nostalgia and euphoria. Although fans find their music catchy and accessible, they are inspired by unconventional song structures, jazz harmonies, and interesting song topics. They are set for a big 2024 with multiple releases ready to drop.
---
---