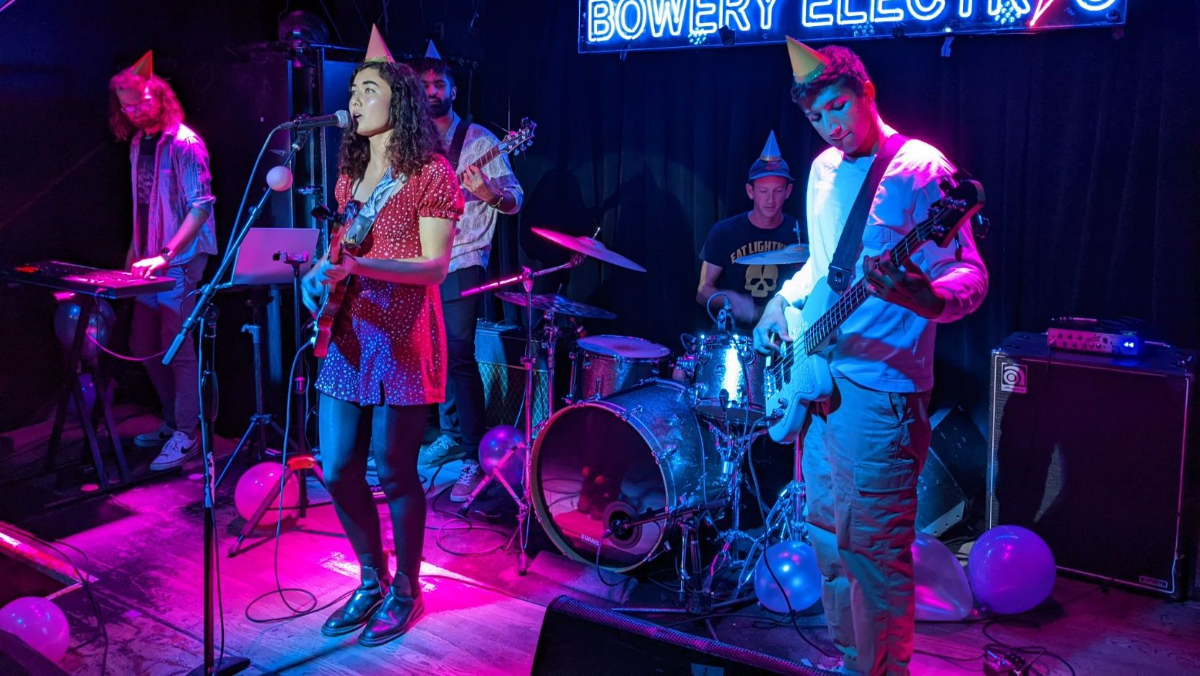 Neko Ka
Neko Kā is an indie/alt-rock band based out of Brooklyn. Led by singer-songwriter Maya and synth wizard Treebeard, their sound is rounded out by Alex on drums, Aryaman on guitar, and Naren on bass. Their music is best defined by their influences: Phoebe Bridgers, Japanese Breakfast, Mitski, Hadestown, and the Cat Bus from Totoro. Neko Ka's self-produced debut album "Touch and Go" is inspired by the loneliness, isolation, social confusion, and online culture that shapes the current moment. They are currently working on their sophomore album--keep an eye out for upcoming projects.
BedSweater
BedSweater is an indie surf rock band from California that is emerging in the Boston/LA music scene.They all met at The Berklee College of Music and have created their own blend of indie surf rock, with jazz chord progressions enhancing their sound.
Dakota Bleu
Born in the Bronx, NY, the musical approach of Dakota Bleu has been described as eclectic, introspective and psychedelic-lofi. Dakota likes to challenge himself by using his voice with a wide spectrum of ranges and tones in attempt to depict an odyssey through his inner thoughts.
---
Artists
---
---