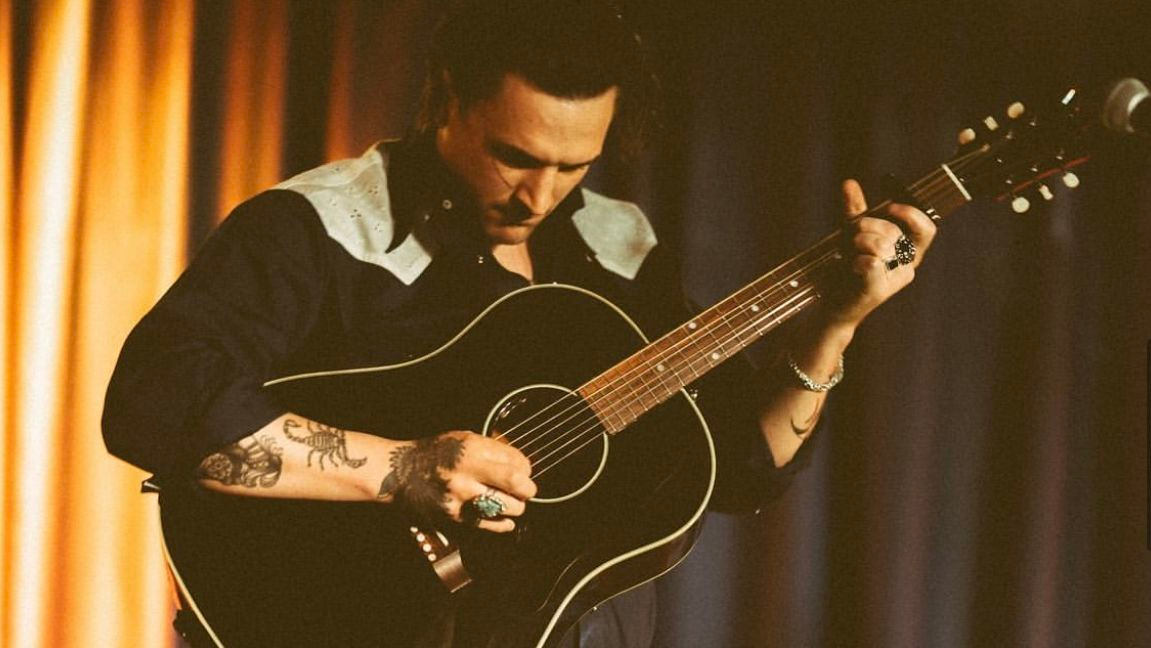 Liam St. John
Liam's debut full-length project, "stripped back"(June 2022) reached #1 in Top Blues Albums globally on Apple Music, followed up by a successful nationwide tour that wrapped with a sold-out show in Music City, USA. The album's contents frequent the Spotify editorial playlists such as blues roots, acoustic blues, nu-blue, and POV: you sold your soul to the devil.
At the crossroads of the blues and rock & roll, Liam St. John commands his truest form by combining lyrics that embody the blues with their piercing and painful truth and delivering a captivating performance with vibrancy true to the spirit of rock and roll. Liam floods the room with electrifying energy, washing over every stage he graces.
Joshua Quimby
Hailing from the quiet woods and countryside of Eastern CT, Joshua Quimby is paving his own, fresh path within Americana music. The now Nashville, TN-based artist combines his powerful voice, expressively raw lyricism, and folk/blues/country guitar picking to produce distinctly unique and genuine material.
A deep-set passion and respect for the timeless work of songwriters the likes of Bob Dylan, John Prine, and Hank Williams, Sr. amongst many others inspire Joshua's own writing and motivation for his music. Equipped with a sound that is rustic and righteous; tried and true - Joshua has many stories to tell.
---
Artists
---
---