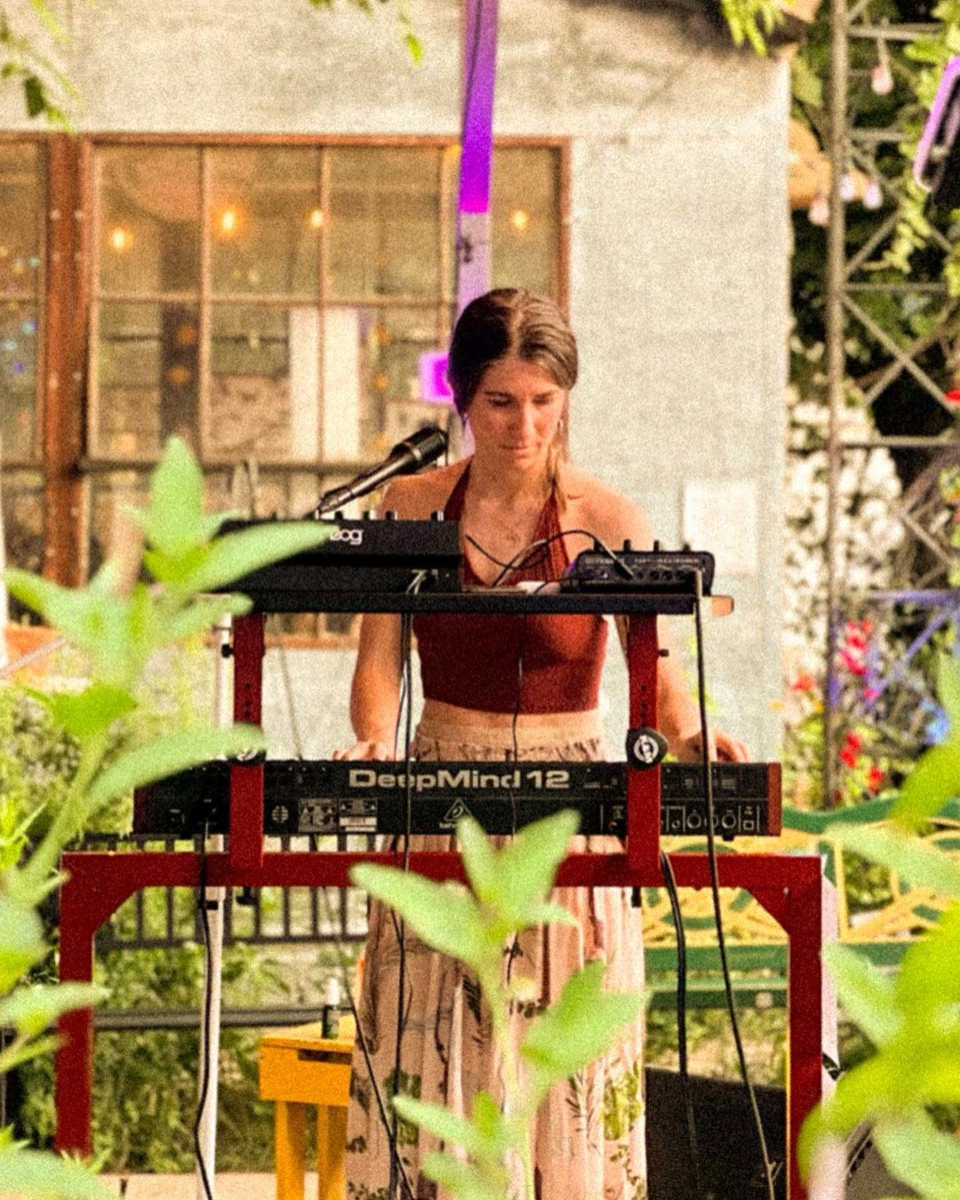 Leila Sunier
with
Chesca Musica
,
Jamie Goodson
Fri
September 15
@ 6:30 PM
(Doors: )
21 and up
Leila Sunier
lush arrangements, expansive dynamics, and idiosyncratic lyrics weave throughout Leila Sunier's music. Dancing between folk, indie-pop, and alternative rock, she writes for the skeptics and the wallflowers. Born in New York, Leila developed a love for production and songwriting in high school. She went on to study media writing and music business at the Frost School of Music. Following graduation, she released her surrealist debut EP, If Only To Bleed Out The White Noise, in 2020. Leila continued to blend genres on her sophomore release, Where Everything Is Perfect (2020). Aided by Alex Newport (City and Colour, At the Drive-In, Moaning), the project garnered support from the likes of NPR, Grimy Goods, Buzzbands LA, and PopMatters to name a few. Having relocated to Austin, TX, Leila regularly plays out in her adopted city. In June of 2023, she opened for Ghostland Observatory at Belly Up Aspen. She returns this July with a collection of new songs and stories.
Chesca Musica
the San Francisco born, New York bred, Mexican-American singer-songwriter has captivated audiences with her unique vocal style and eclectic vibe that incorporates everything from pop, dream pop and R&B to EDM. Her songs artfully blend hard-hitting themes of struggle and breakthrough with ultra-infectious neo soul and dance energy. Recently, she was interviewed by People en Español and featured in Hola! for her new album in English and Spanish, Ten Las Canciones. Her songs have been played at New York Fashion Week, AVP Pro Beach Volleyball tournament, Crunch Fitness Club, Gap stores and New York City restaurants and nightclubs. She has performed her songs in English and Spanish at intimate nightclubs and other venues in NYC such as Rockwood Music Hall, Drom, Pianos, Heaven Can Wait, Bowery Electric, Parkside Lounge, Electric Room, FishBowl – Dream Midtown and the SLS Hotel in Beverly Hills, California.
Jamie Goodson
is an NYC based musician, originally from Washington, D.C. She combines introspective storytelling with ethereal and/or quirky melodies (she loves to play with different genres) in her music. Jamie doesn't shy away from the sad stuff, nor the embarrassing, as she believes music is our most powerful way of connecting to our deepest selves and each other.
---
Artists
---
---
---
---