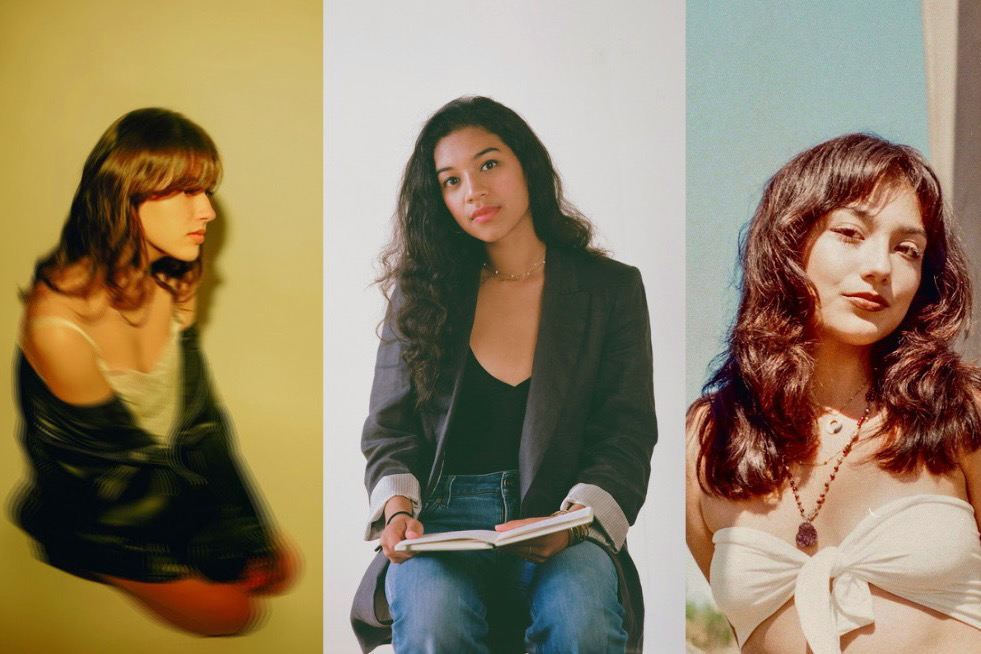 MANISHA
I am a Filipino-Indian singer-songwriter. I am a Taylor Swift stan til the day I die. I am fantastic at "two truths and a lie." i call my music pop-jazz-musical-theater. if that's not your vibe it's ALSO storytelling lyrics with catchy-ass melodies over unexpected chord changes oooo. i hope my music helps people heal in whatever shape or form that might take. anyhoo, thats me. hope you vibe. much love, manisha.
Kayla Erhardt
Kayla Erhardt is an Indie/Rnb artist from Las Vegas, NV. With her rich and full tone, she has captivated crowds from across the nation. Playing on stages such as the House of Blues Las Vegas, the House of Blues Los Angeles, The Vinyl, The Brooklyn Bowl, The HardRock Cafe LIVE ( Las Vegas ), 1175 ( Chicago), and Rockwood Music Hall ( New York ), she has continued to develop her artistry and love for music. After Erhardt's first three singles "Faraway Land", "Let's Talk", and "Expectations" have been placed on national television by Warner Brothers Entertainment, she graduated from Berklee College of Music & joined Coldplay for their 2022 World Tour. Incorporating her emotional interpretation of life experiences into her written expression of love, loss, heartache, and creativity, she hopes to bring beauty and life to her thoughts and experiences.
Aimee Lefkowicz
Aimee Lefkowicz is an angsty-folk singer/songwriter inspired by the sounds of the PNW trees, acoustic guitars, Alanis Morrisette, falling in love, Taylor Swift, utter heartbreak, The Head And The Heart, childhood nostalgia, long drives and so much more. She is currently writing and living in Boston, MA, playing shows across the North East and West alike.
---
Artists
---
---