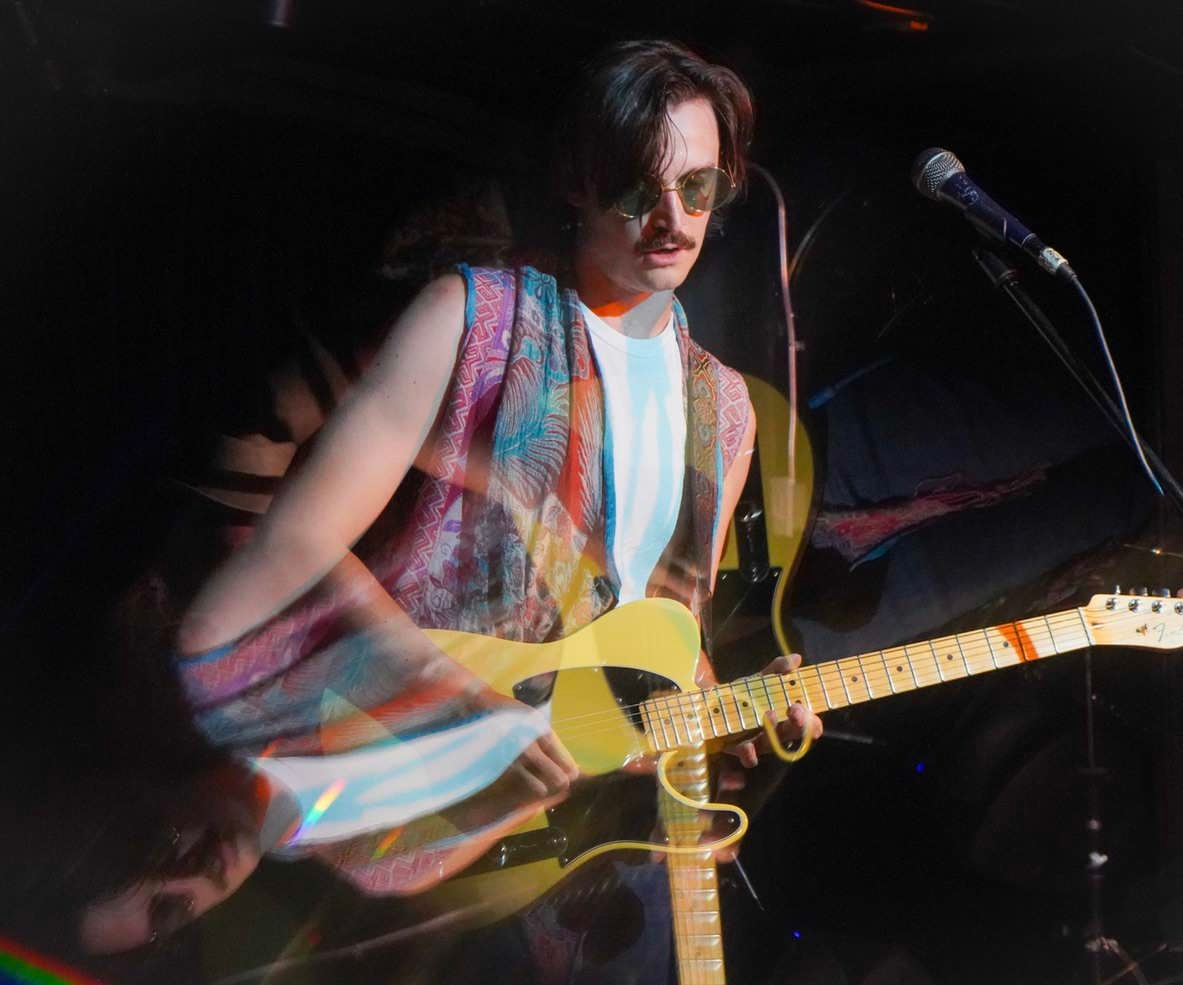 Vibin' Psybin & The Sunlight Band
with
Joy Buzzer
,
Saint Taffy
Wed
October 25
@ 6:30 PM
(Doors: )
21 and up
SPITSHINE
is a high energy Indie/Emo band based in the New York metropolitan area. SPITSHINE consists of Kyle Cooke (vocals/guitar), Emily Case (vocals/guitar), Dan See (vocals/bass), and Ori Yekutiel (drums).
Vibin' Psybin & The Sunlight Band
after amassing over 150k + streams on his solo project, Psybin is taking his band on the road to promote his upcoming LP release "Hippie Cowboy". He has performed in countless notable venues from Nashville TN all the way up the east coast including The Basement (Nashville), Analog (Nashville), Jammin Java (VA), Velvet Lounge (D.C.), & many more. Psybin has also made a name for himself as a hired guitarist performing with country all stars King Calaway at The CMA Festival, Patrick Murphy opening for Lauren Alaina, Kesley Bou opening for pop superstar Evan Giia, and Pop duo Mary + Bri. He has also worked with dozens of songwriters and producers from across the country including Austin Bello from Forever the Sickest Kids, Kenny Sharp, Johnny Cattini, and Jim Ebert.
His music blends 70s Rock, indie pop, & psychedelia into a new unique sound. In addition his lyrics draw from real experiences to tell genuine and authentic stories.
Joy Buzzer
"all original modern power pop" is the description for Joy Buzzer, a new quartet bringing together members of The Lord Calverts, Palmyra Delran and Blockhouses. Playful lyrics and big hooks are our stock in trade; well crafted songs performed by a kick-ass combo. Kevin Lydon is our lead singer; Jed Becker plays guitar; and Mark Brotter bangs the skins.
Saint Taffy
alternative Folk/Rock singer-songwriter and multi-instrumentalist based in Brooklyn, NY. Saint Taffy (they/she) writes and performs original songs that explore the darker corners of the human psyche in a confessional style in hopes of providing a space for their audience to safely express and release similar thoughts and emotions. Saint Taffy is a strong advocate for mental health in a world that often stigmatizes and discourages the very act of seeking help. In releasing some of her own darkest thoughts and feelings through song, Taffy hopes to help others do the same in whatever capacity. Saint Taffy's music also explores lighter themes of love -- loving others and learning to love yourself. Taffy hopes to continue exploring more joyous themes in their songwriting as she grows as an artist and musician.
---
---