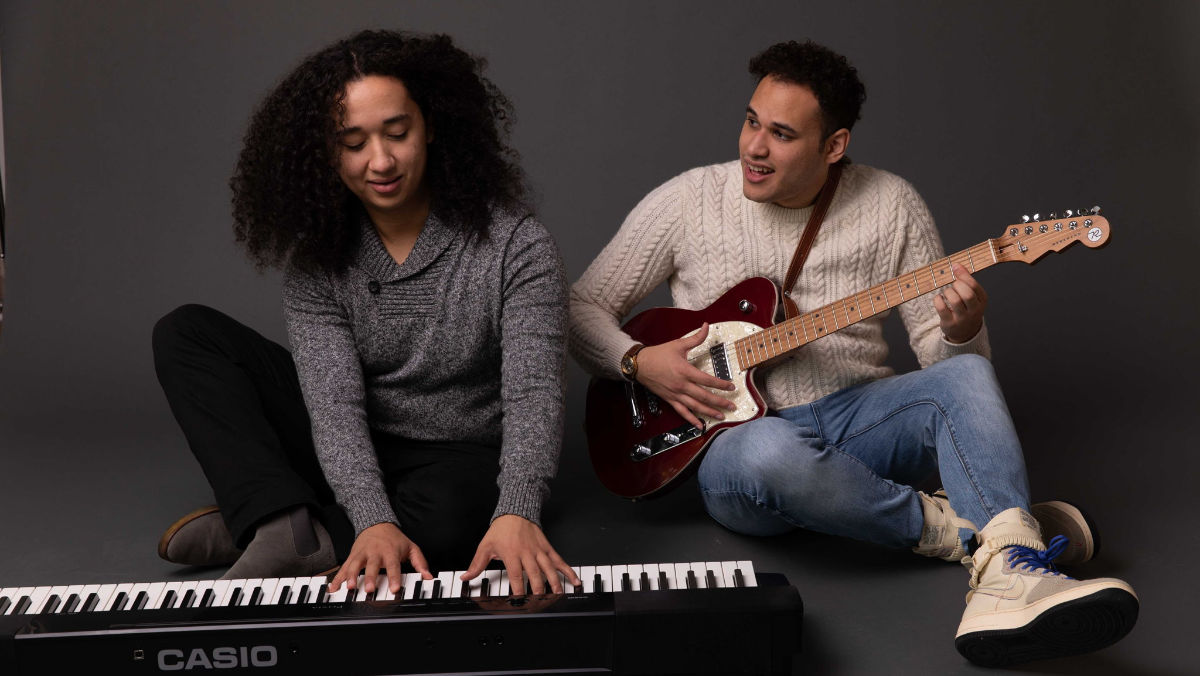 City Island
with
Peter Wise
,
Johnathan Loos
,
Zac Hoina
Wed
September 27
@ 6:30 PM
(Doors: )
21 and up
City Island
is an NYC-based soft rock meets soul pop band composed of lifelong friends Nick Pretel and Josh Anthony. With inspirations ranging from Coldplay and Sam Smith to Queen and Sam Cooke, they aim to unite people by communicating their experiences of joy, camaraderie, and the spectrum of all emotions with those around them. In the fall of 2019, Nick and Josh performed in front of a live NYC audience under the name City Island, paying tribute to their unwearying friendship. Several performances of catchy covers later, they have continued to hone their skills. You can check out City Island on their Instagram, Facebook, and TikTok.
Peter Wise
is a singer, songwriter, guitarist, and producer based out of Brooklyn, New York. His sound marries introspective lyricism with bluesy guitar lines, laid back rhythms, catchy hooks, and soulful vocals. Wise has had the pleasure of collaborating with a wide range of artists, from The Eagles and Lisa Fischer to Liza Anne and Joey Dosik (Vulfpeck). After touring all over the country in 2019, Wise spent 2020 self-producing a six song EP, Too Blind To Hear. The lead singles "Fruits" and "Towering Over Me" immediately garnered traction on Spotify in hundreds of playlists, and close to a hundred thousand streams. Wise has been working on more pop driven material for 2021, stay tuned!
Johnathan Loos
is a singer-songwriter, guitarist, and producer based in New York City, originally from North Carolina. His sound retains some prominence of folk and Americana from his NC roots, accented with pop and rock sensibilities. Compelling melodies, coordinated instrumentation, and strong vocals characterize Johnathan's music, with a clear priority on songwriting and language. His lyrics often focus on themes of love, loss, and identity, with a balance of sensitivity and nonchalance. Depending on the setting, Johnathan's live performances range from intimate solo sets to energetic full-band shows.
Zac Hoina
's versatility as a musician is the defining reason why he stands out from the crowd. He effortlessly adapts to different musical styles and genres, ensuring that his artistry remains fresh, vibrant, and relevant. His ability to collaborate seamlessly with fellow artists and producers is a testament to his professionalism and dedication to his craft.
---
Artists
---
---
---
---
---