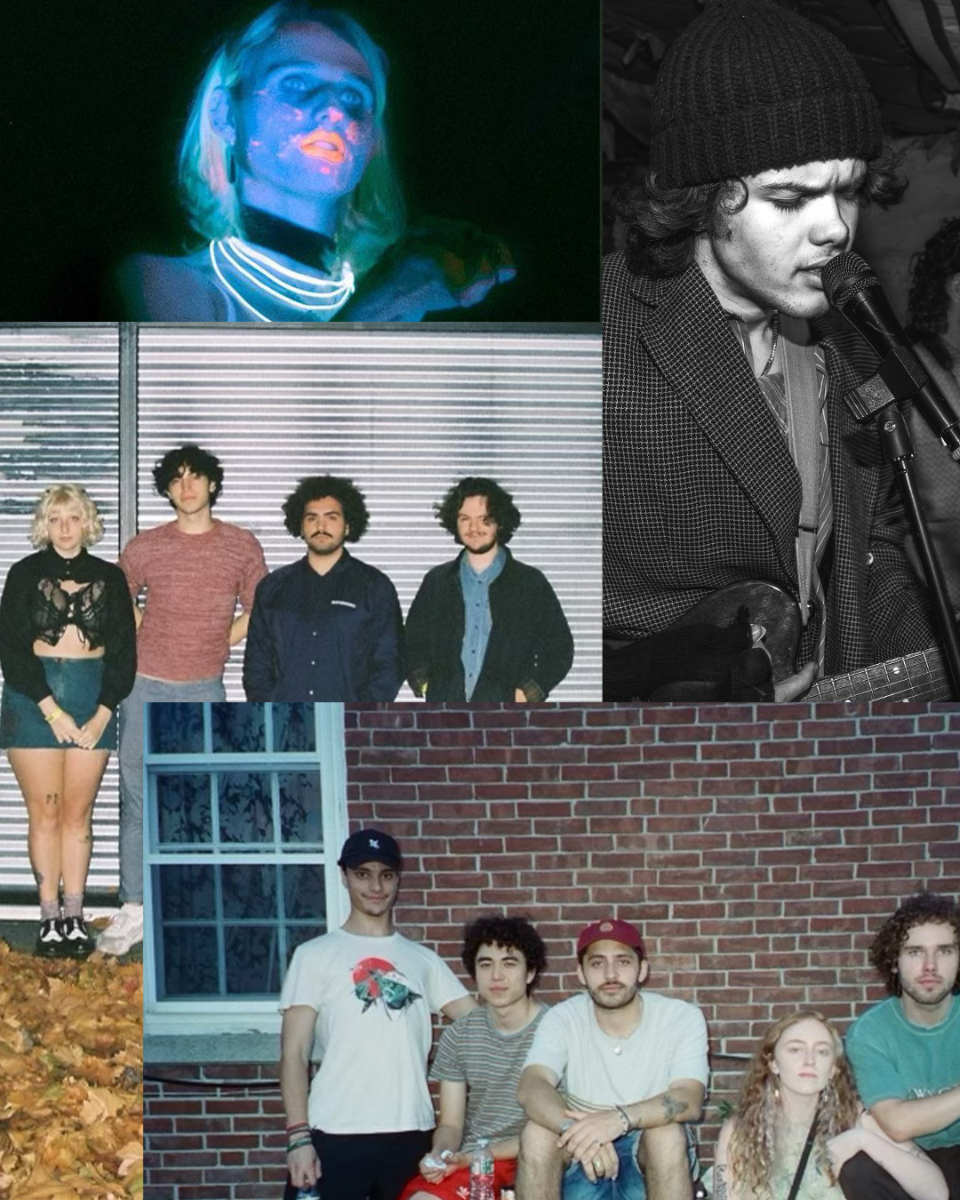 Christopher Normann
21 and up
Indie Sauce
:
Her Dark Heaven
Her Dark Heaven is a musical project created by singer, bass player, and front person Jack Doyle. The current lineup includes Camilo Sanchez Lobo, a death metal guitarist from Bolivia, and Aaron Giovanetti, a metal and hardcore drummer from New York City.
The band's most recent EP "Poor Luck" was created with the help of Taiwanese experimental music producer Howard Ouyang, and Ilana DiMarco, the band's former drummer. "Poor Luck" is a trinity of indie rock, heavy metal, and spoken word poetry.
The project is currently based in New York City.
​christopher normann
christopher normann is from the Bay Area and currently based in Boston. christopher normann's music is a colorful blend of raw songwriting with indie, jazz, hip-hop, and rock influences. Chris writes, produces, records, and performs all of his music. In his performances, Chris plays both guitar and piano with a talented group of musicians whom he met at The Berklee College of Music.
Trophy Wife
Trophy Wife -the brain child of twenty-three year old Newtown, Connecticut native McKenzie Iazzetta- is an indie rock band currently based in Brooklyn, NY. Started in Allston, MA in 2018, Trophy Wife has grown and evolved their sound as a staple in the Boston DIY scene. They have received press from Penny Mag, The Boston Hassle, Wack Mag and had radio performances on WTBU and WERS. They have also had the opportunity to perform at Brighton Music Hall and Paradise Rock Club supporting The Beaches and Skegss. Keep an eye out for Trophy Wife and their newest release "Voyeur"!
Paper Lady
Paper Lady is the immortal crone, casting spells and wreaking havoc in Boston MA. Paper Lady consists of Alli Raina, Kenzo Divic, Alex Castile, Will Davila, and Rowan Martin. This 5-piece indie dream rock outfit was formed in the depths of the northeast DIY scene in 2019.
---
Artists
---
---