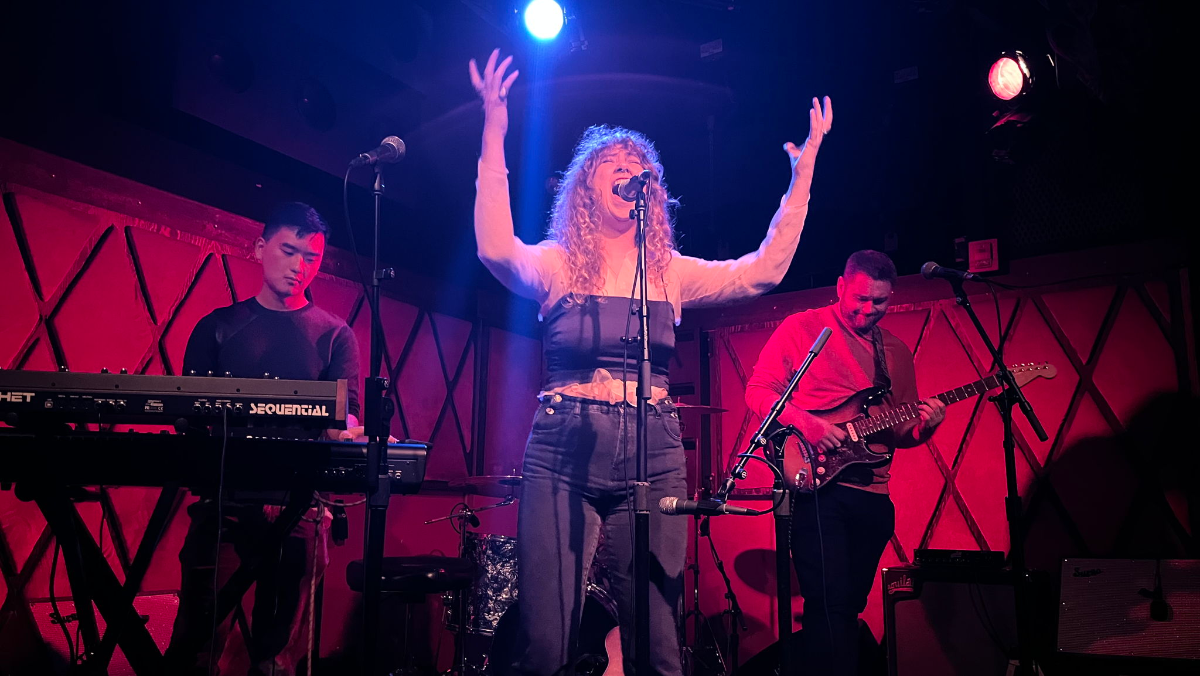 Honey Marmalade
21 and up
Honey Marmalade
Performing under the stage name Honey Marmalade, Olivia Klein is a 23-year-old singer from Omaha, Nebraska. After moving to New York to pursue music, Honey Marmalade has the fluidity to perform as a singer-songwriter, trio, or full-blown band. Pulling from influences of Blues, Rock, Indie, and Soul, Honey Marmalade strikes up a balance of Janis Joplin-like vocals with a new-wave instrumental approach. Having performed for over a decade, Honey Marmalade finds the stage a second home. While working on an array of original music and planning for an EP within the next year, Honey Marmalade thrives when performing and cherishes the connections live music can bring.
Jaswiry Morel
Jaswiry Morel is a Dominican-American musician based in New York City. Being raised in both the Bronx and the Dominican Republic, her music takes influences from both places. With Latin and jazz infused percussion, dreamlike synths, soulful vocals, and bilingual lyrics, each song is nothing but an experiment.
Jake Lancer and Key
NYC, singer-songwriter, Jake Lancer encapsulates the art of storytelling, the nostalgia of pop music, and the vitality of the New York City club scene in his debut EP Take Off! as a solo artist. Take Off!, explores the defiance of his own fears, love, trauma, and joy, using his life's stories as a canvas to create a compilation of tracks that serve as one singular function. Lancer's influences range from artists like Lady Gaga to Troye Sivan. Jake always dreamed of creating pop music that not only inspired but could give a voice to anyone on their own healing journey. Having studied mental health, musical theater at various esteemed institutions, and worked as a part of the music industry at Universal Music Group, the multi-talented artist has translated his training and life experience into his music. Lancer's music is more than an expression of pop and dance, but a mechanism for healing, a love story, and a voice for those feeling both heartbreak and life's greatest euphoria.
sonofmidi
Important things to know about Sonofmidi:
Favorite Color: Purple
Favorite Crane: LTM 1050
Favorite Apex Legend: Wraith
Genre: the land between hard edm and pop music
Motive: Party
---
Artists
---
---