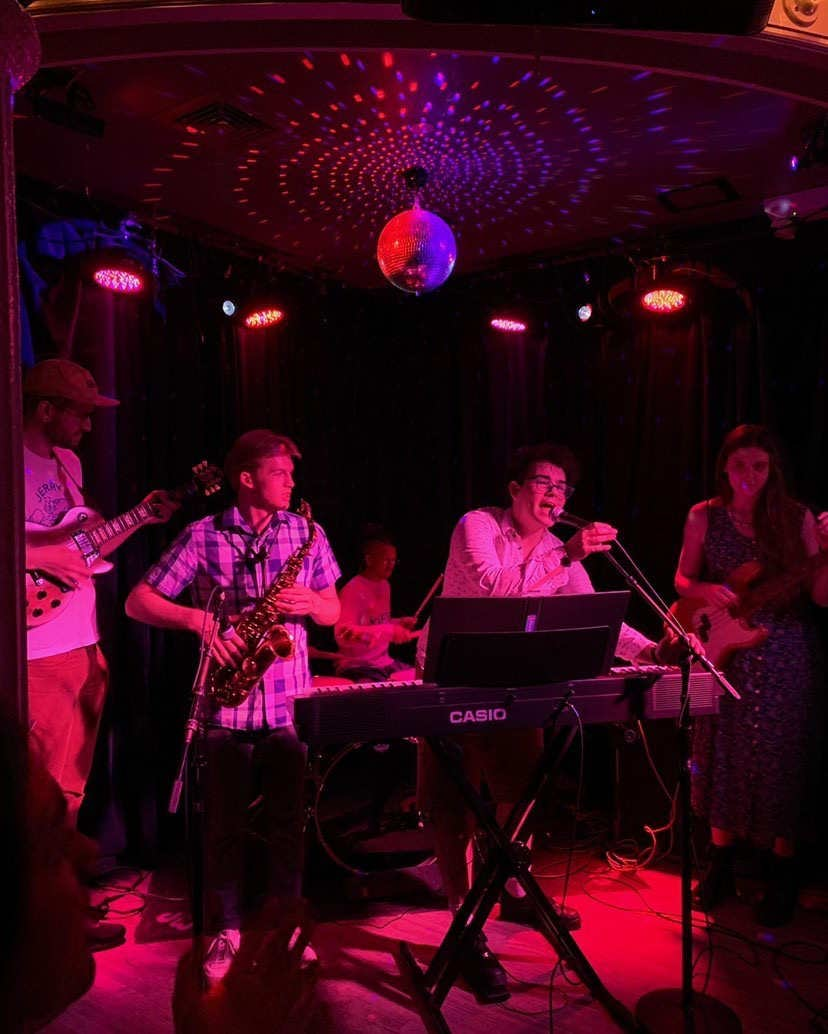 Genre
Wed
November 29
@ 6:30 PM
(Doors: )
21 and up
lady lychee​
24-year-old philadelphia native lady lychee is spiky on the outside and sweet & squishy on the inside. nowadays she lives in new york city, bridging her jazz background with her love for pop and punk to create music that is both unapologetically raw and entirely self-produced. she released her first EP 'lovebug' in august 2022 and her second EP 'yourning' in january 2023. philadelphia-based music blog The Wild Is Calling once described her song "other side of the world" as "drawn out of some chemical trip, an alteration of an academic that leads to creative Eureka…lady lychee is downright trippy. We can dig it. " her debut album is on the way.
Summer Fling
is a conglomerate of young musicians based in New York, who play a high-energy mix of funk, rock, and pop. Originally brewed in Larchmont, NY, this band of fools is made up of vocalist Eddie Kam, electric guitarist Evan Macaluso, bass guitarist Dani Johnson, trumpeter James "Jimbo" Worsey, along with an eclectic array of guest instrumentalists. Chiefly comprised of jazz students at various NYC conservatories, this formidable gang loves performing covers and impersonating Bowie and Springsteen as much as they love releasing and sharing original tunes from Communal Bathhouse Records.
Kota Dosa​
The KOTA DOSA Collective blend sounds of psychedelic rock, hip-hop, jazz, blues, & more to create their own unmistakable style. As one of the most unique underground bands to emerge in recent years, they consistently play to sold out audiences across NYC. Formed overseas in London, the band then flourished in New Orleans, before moving home to NYC. Led by front man Jesse Jake with unrelenting energy, unforgettable melodies & magnetic charisma.
HeadHum
is Reneé Vito - Lead Vocals, Synthesizer and Joe Scardino - Drums, Production.
---
Artists
---
---