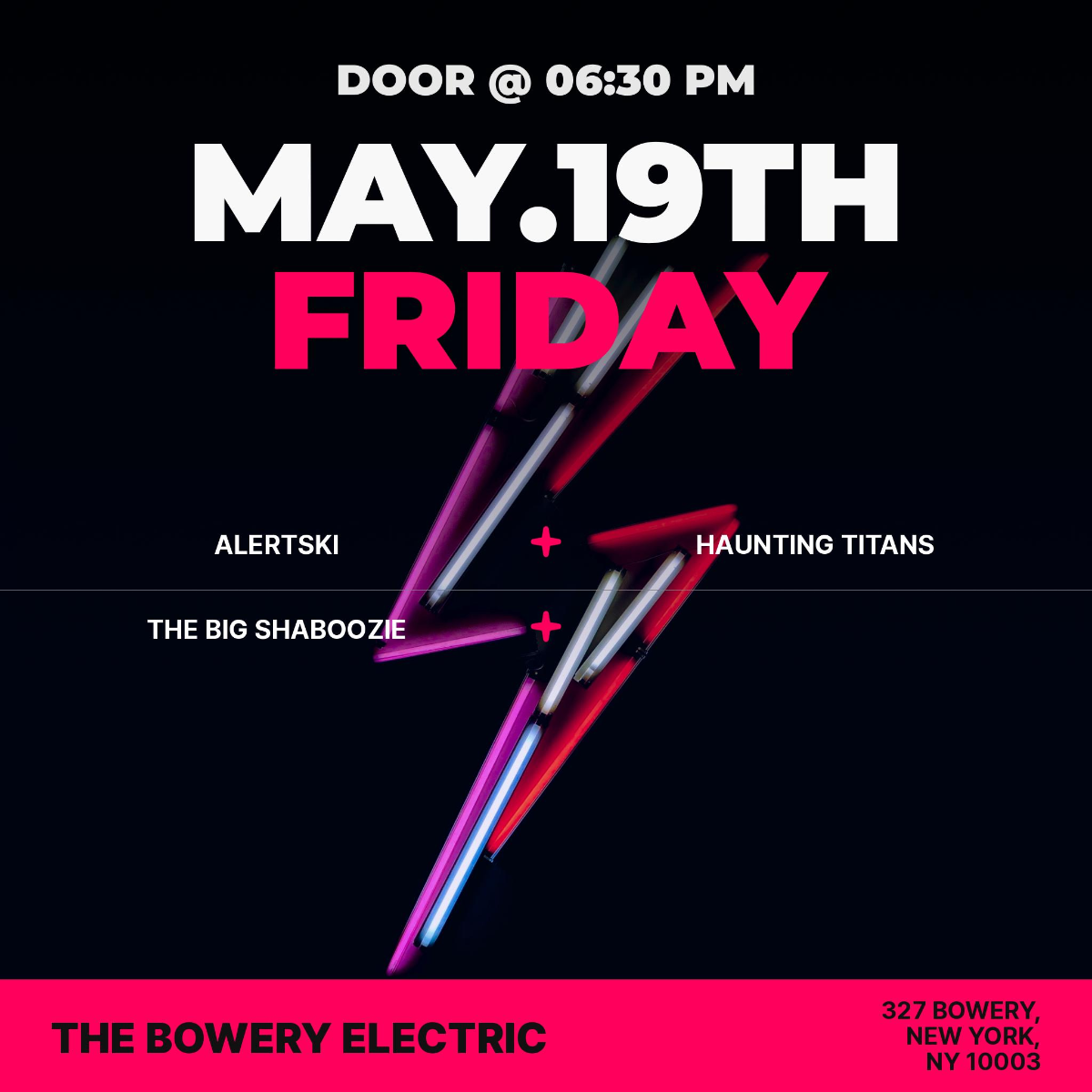 Haunting Titans
Map Room at Bowery Electric
21 and up
Alertski
ALERTSKI is music of a Rock and Roll nature coming from fabulous NYC. The music is about the inner power of self and the immediacy of a good time.

Haunting Titans
Haunting Titans is known to those across New England as a high energy band whose sets are equally as captivating as their music. They blend elements of Punk, New Wave, Alternative, Psychedelic Rock, and even Theatre to create their unique sonic identity.

The Big Shaboozie
Originally out of Bethlehem, Pennsylvania, The Big Shaboozie has been expanding the definition of what it means to be a rock band in the 21st century since 2016. Drawing influences from a vast array of sources, such as Ty Segall, Santana, Cream, Tame Impala, Electric Wizard, and Kyuss, and many more, The Big Shaboozie delivers a sprawling, expansive, and adventurous setlist that touches on and blends nearly all rock and roll genres. The band has established itself as the premier rock and roll act of the Lehigh Valley and is now looking to make their mark on the bigger and brighter stages of New York City. The band has proudly recorded and produced all of their own material, most recently releasing the "Mr. Phony EP", a 3 song garage rock romp. The band is currently working on their fourth full length album titled"Further", which is set to be a concept album focusing on the philosophy and essential figures of the counterculture movement.
---
Artists
---
---