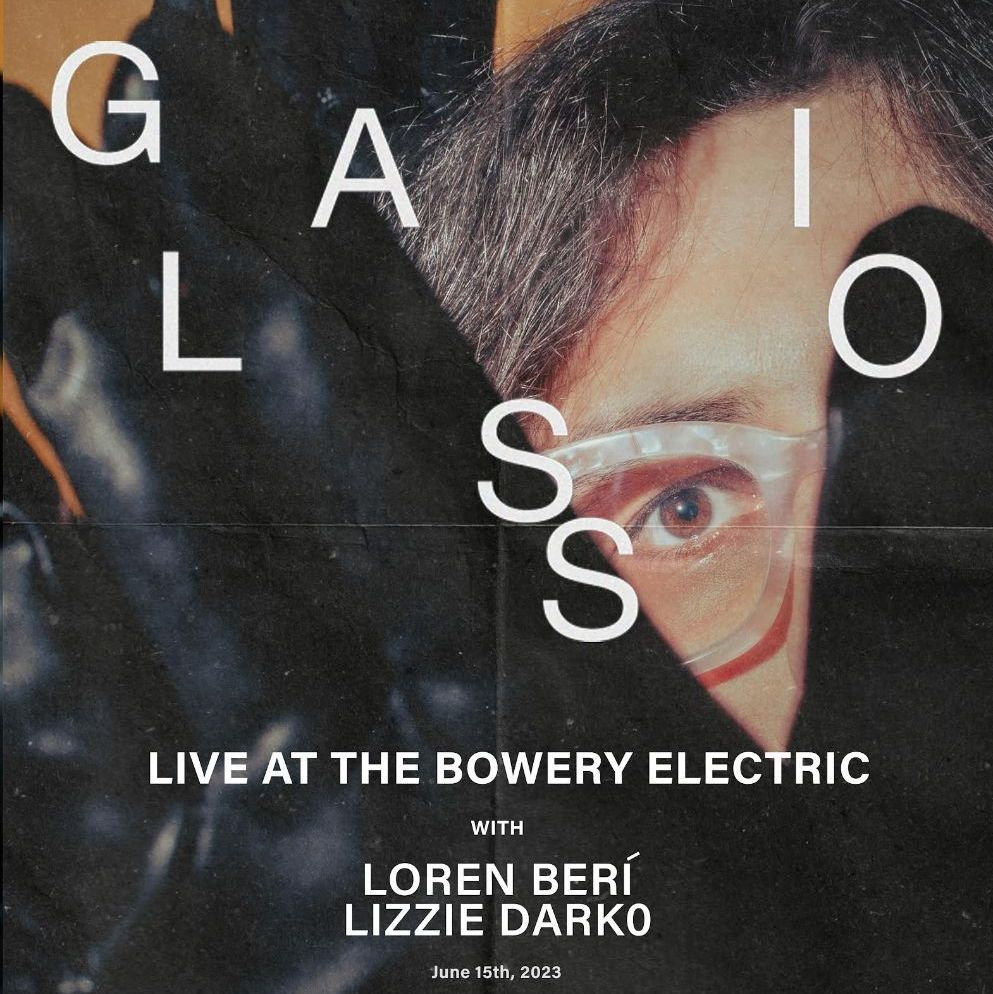 Glassio
with
Loren Berí
,
Lizzie Dark0
Thu
June 15
@ 7:00 PM
(Doors: )
21 and up
Glassio
is the Brooklyn-based Indie-Dance/Dream-Pop project of Irish-Iranian singer, songwriter, and producer Sam R. Glassio's debut single "Try Much Harder" peaked at No. 9 on the Spotify Global Viral Charts in early 2016. The release of the singles "Morning House," "Daydream" and "Back for More" brought Glassio to the top tier of up-and-coming electronic artists in NYC.
Loren Berí's
forthcoming debut EP 'Stray Cat Kingdom' is inhabited by madcap characters and intersecting storylines in an alternate version of Brooklyn. Set to synth-pop, a cast of artists in New York arrive, fall out with one another, meet their heroes, or become heroes themselves. The funky, spiky style of psych-pop greats of Montreal can be heard throughout, from the arpeggiating synths of "My Brooklyn (Is Better Than Yours)" to the starry-eyed melodies of "Genesis 2.0." Fittingly, the punchy anthem "Greta's Inn" features NYC indie-pop vet and former Of Montreal member Kishi Bashi, as he transports the listener to a mystical club space, tying into the Stray Cat Kingdom's larger projection that nothing may be as it seems. Work on 'Stray Cat Kingdom' started after Berí had established roots in NYC, a moment when he also found himself at a general crossroads: "I was having a tough time, artistically and otherwise," he recalls. "I wasn't sure I really wanted to put myself out there anymore. But continuing to write songs was better for my mental health than not writing." After befriending fellow musician and producer O Mer—and finding out that Omer grew up with Loren's cousins—O Mer ended up contributing production to three of the upcoming EP's songs. The wide-scale setting is an alternate-universe version of Brooklyn that the EP's protagonist 'Zo' (short for "Lorenzo") lives in.
Lizzie Dark0
is a singer songwriter based in New York. The pandemic inspired her to begin sharing her own music, despite writing and playing guitar since the age of 13. Her sound is heavily inspired by 90's grunge, 2000's punk rock, as well as 60's psychedelic rock. She just released her debut EP, "Manic Pixie Dream" this past November.
---
Artists
---
---
---
---