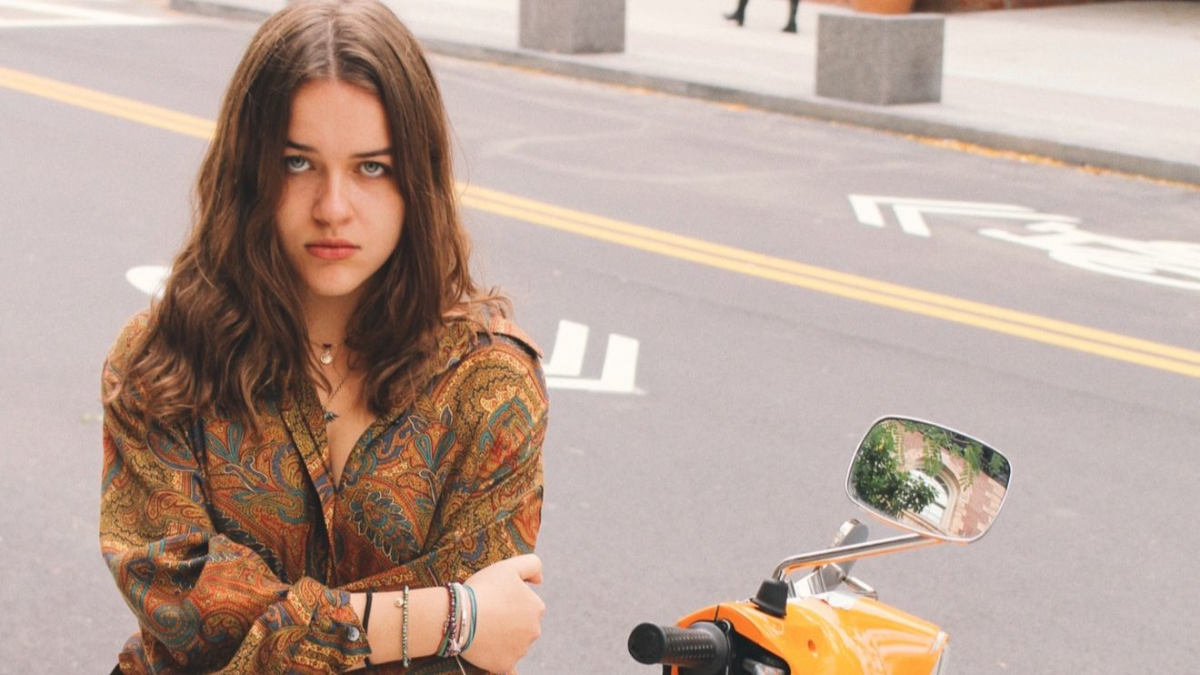 Caroline Meade
with
Saturday Saints
,
For the Hutch
,
Jackson Craig
,
Wed
August 30
@ 7:00 PM
(Doors: )
21 and up
Caroline Meade
is a versatile pop rock artist from New York. Since starting in the DIY scene at 15 years old whilst attending LaGuardia High School of performing arts, Caroline has studied at the New England Conservatory of music for experimental music & is currently at the NYU Clive Davis institute of recorded music. While Caroline works on her next record, she plans to not only play shows & grow her audience, but intends to give people a stage experience an audience feels in their bones. With a set that ranges from singer songwriter to punk rock, you can't take your eyes off of this set.
Jackson Craig
There is something to be said about a voice that can evoke a range of emotions that simply cannot be described in words. Jackson Craig does just that, aiming to blend his visual and sonic art to create a sound that envelopes listeners in the warmth and love that he seeks to convey. Jackson's sound dances between folk, rock, and soul, drawing from the rich musical influences of the 60s and 70s to create a body of work that stands in a lane of its own.
Currently based in New York, Jackson continues to write and record music while attending the Clive Davis Institute of Recorded Music at NYU Tisch School of Arts. He also pursues other artistic endeavors by way of visual art and film.
For the Hutch
For the Hutch is a no-frills rock band out of New York's northern suburbs with driving grooves, big hooks and witty sing along lyrics.
The band's current incarnation launched in 2023, bringing an old-school rock know-how from years of playing in the New York City area and as part of the old Westchester County punk scene in the early 2000s.
Saturday Saints
Saturday Saints are a rock band from New York. Combining alt rock sensibilities with big stadium rock anthems, the band gained a loyal following after their formation in the mid-90s. In 2002, Saturday Saints were voted one of the Top 5 Unsigned Bands in NYC on 102.7 WNEW's Ron & Fez Show. The following year they recorded their signature version of Weezer's "Tired of Sex" for Cleopatra Records' cult album A Punk Tribute to Weezer. Saturday Saints' influence extends beyond the world of music. The band not only served as inspiration for the feature film, No Alternative, but were also prominently featured on its soundtrack. The movie won "Best Soundtrack" at the Paris Art and Movie Awards in 2019, which propelled the band back into pop culture and got the attention of Rhyme & Reason Records. Saturday Saints are highlighted on the soundtrack alongside such musical luminaries as: Mudhoney, Lisa Loeb, Superdrag, sElf, Failure, Sebadoh, and others. They are signed to Rhyme & Reason Records.
---
Artists
---
---
---
---
---