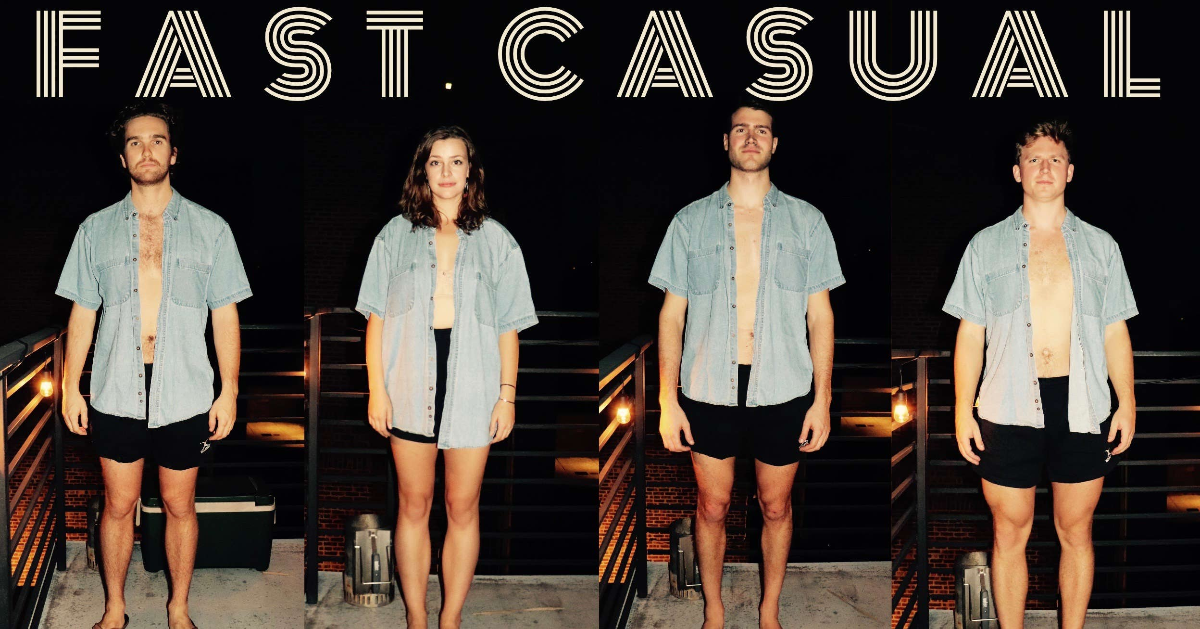 Fast Casual
Fri
October 27
@ 6:30 PM
(Doors: )
21 and up
Fast Casual
four strangers wandered aimlessly across the four corners of this country until one evening they came across each other at a dusty intersection in a town forgotten by time. Weary from their travels, they made camp and joined one another in song - and suddenly, everything changed. They sang in brilliant harmony: beautiful, personal songs that evoked the memory of folk pop legends of yesteryear such as Fleetwood Mac, but way better. And baby, it was hot. And thus Fast Casual was born: veteran singer/songwriter Hannah Lynne Miller and her strapping young lads: Conway Staunton, Fred Elwas, and Zachary Kreiser. It's your lucky day, because they came all the way to New York City to play their songs for you.
Ritz
born in Branchburg, New Jersey, Ritz has been writing and producing original music for over 8 years. She is currently studying music business at NYU. Her passion for music originated from performing with her father onstage during his business conferences. She has currently released 3 songs on all streaming platforms, and she specializes in layering her voice in order to make it sound like different instruments. She creates her music by implementing real sounds from real-life objects. When she is not performing, she is mostly eating dumplings and watching rom-coms. She and the band members are stoked for this opportunity to perform so come out for some great music from a talented group of individuals!
Luca Diadul
channeling folk, pop, and indie vibes, Luca Diadul is an emerging singer-songwriter in the Philadelphia/NYC area. Luca grew up singing and playing classical piano, pursuits he continued into adulthood, but it wasn't until the very beginning of 2020 that he chose to fully pursue his original music. Both chill and powerful, Luca's songs combine high, delicate vocals, catchy melodies, soft acoustic guitar and lyrics filled with depth and meaning. His debut EP, A through Z, tells the story of a relationship - from falling in love to falling apart to learning to move on - and draws inspiration from Leon Bridges, Sam Smith, and early Ed Sheeran. With a goal to move and inspire as many people as he can, Luca crafts a unique experience for listeners every time he steps on stage.
---
Artists
---
---
---
---