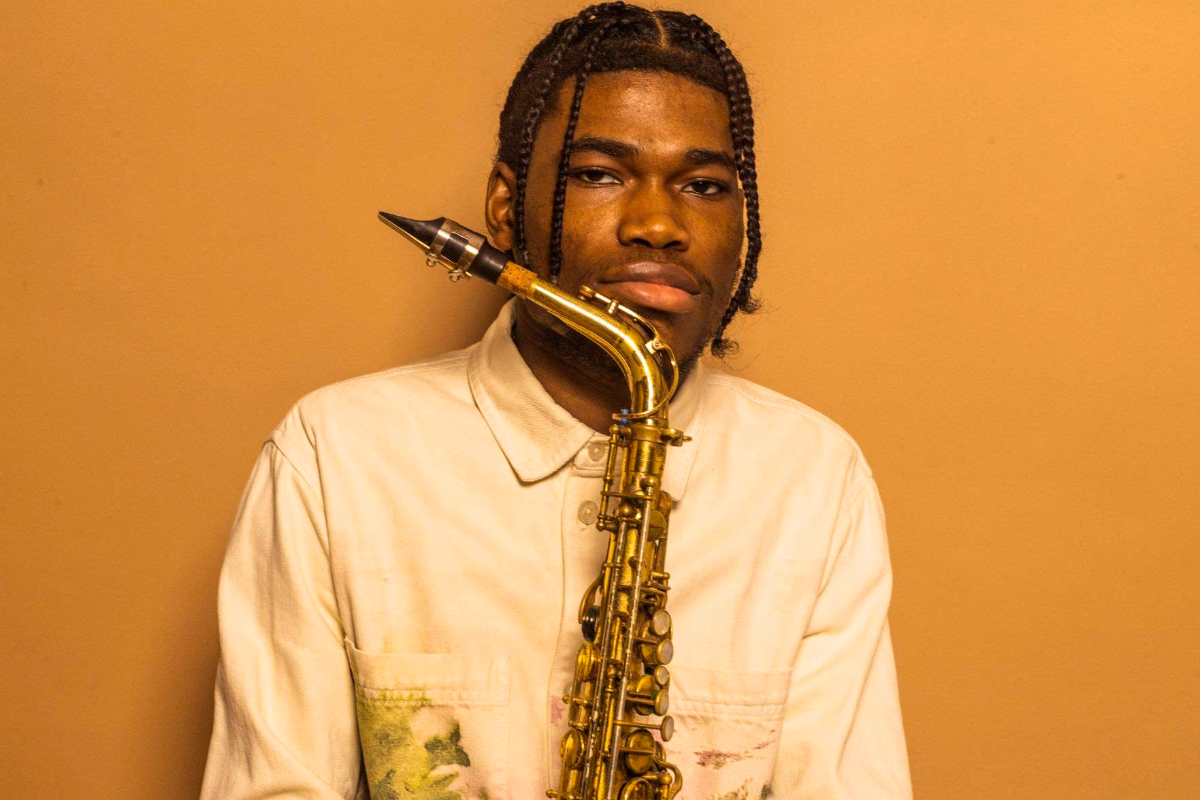 Genre
Sun
November 26
@ 6:30 PM
(Doors: )
21 and up
Luke Waldron
, the in-demand saxophonist, composer and singer-songwriter, was born in Long Island, New York. He first learned of the power of music through growing up in the church. Experiencing the transformative power of music Sunday after Sunday, its ability to change someone's emotional state, pushed him to take his musical development seriously by starting lessons as early as 8 years old studying saxophone. He graduated from the illustrious Berklee College of Music. While studying, he performed with Sullivan Fortner, Micki Miller, Billy Childs and many others. After earning his degree he went home back home and released his debut single in Feb. 2022, following that in April 2022 he released his debut EP entitled "New Day". His influences cover a wide range from John Coltrane to Marvin Gaye, Hiatus Kaiyote to Braxton Cook, and many others. Unbound by genre Luke's approach to his woodwind artistry is driven by his desire to create a community around his music.
Keila Myles & The Moose Knuckles
are a unique R&B punk soul sound band that combines the soulful and emotive sound of R&B with the edginess and raw energy of punk rock. The band was formed by lead vocalist Keila Myles, who draws inspiration from artists such as Lauryn Hill, Kendrick Lamar, and Nina Simone.
Dyna Edyne
also known as The #TreeWoman of our Day is a R&B/soul singer and songwriter. Oscillating between the realms of Soul,Hip-Hop and R&B and afrobeat with her charismatic personality and visual appeal Dyna has been making a solid name for herself in the music industry. Dyna's authentic approach allows her fans to feel emotionally connected to her brand. establishing trust with her viewers.
Dyna has had the likes of performing on several major stages, festivals and opening up for major artists like Mariah the Scientist, Wale, Teedra Moses and more. She's been booked for shows like GrabbaLeaf festival, 1am Festival hosted by YesJulez and even making it at top 10 in the nation for AfroPunk's BOTB 2018. Her stage presence is an essence that makes you feel like it is simply her 2nd home.
Ness
is a Colombian singer/songwriter with influences like Jon Bellion, Kanye West, and Shakira. She thrives in R&B and Neo-soul rhythms and has also some Latin records.
---
Artists
---
---