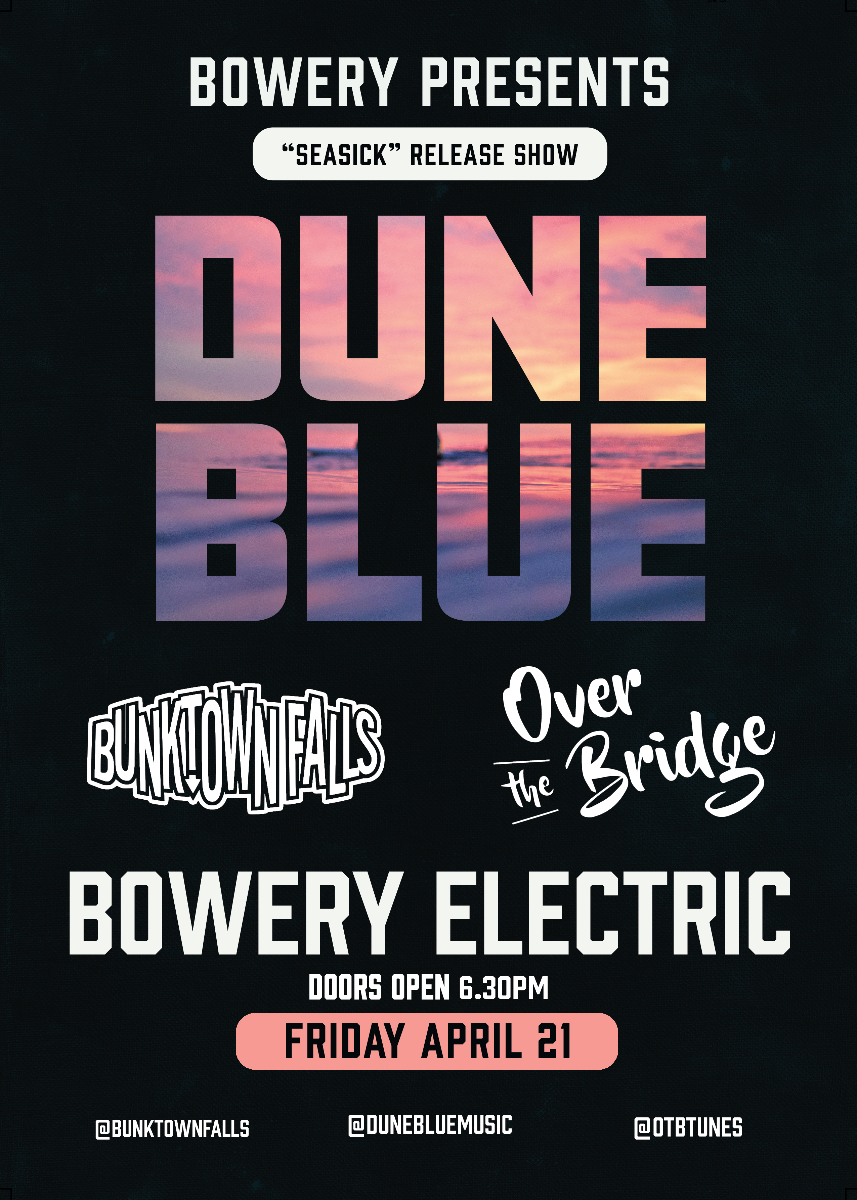 Dune Blue
Dune Blue is the Brooklyn-based beach rock outfit blending reggae, surf rock, and psychedelic rock into a wholly unique sound. Formed by singer, guitarist, and producer Roland Mounier in 2020 in his college dorm, Dune Blue took off in the summer of 2021 when former Aer frontman Carter Reeves (now Surfer Girl) joined Dune Blue on their sun-soaked single "Clocked Out". Dune Blue has since evolved from Roland's solo project into a fully formed, high energy live band when Roland was joined by his friends in 2022. During their first year in New York, Dune Blue has rocked venues including Mercury Lounge, Baby's All Right, and most recently sold out Arlene's Grocery for their July 8th "Locked Up" EP release show.
Bunktown Falls
Innovators of a style they dub, "Gonzo Beach Rock", Bunktown's brand of music blends elements of Funk, Reggae, Punk, and Rock and Roll to create a sound all their own. Their live show finds a combination of high energy driving jams mixed in with laid back vibes setting Bunktown Falls apart from the rest.
Over the Bridge
Over the Bridge (OTB) is a genre bending rock-reggae duo from the North Shore of Massachusetts. Made up of members Mike Forgette and Dave Campbell, their different influences and styles combine to form a sound that is refreshingly original. With heartfelt lyrics, and catchy melodic hooks, OTB is an easy choice for any good time playlist.
Steven Rodriguez
Steven Rodriguez is a singer-songwriter. Predominantly a blues/rock artist. He's relatively new to the music scene.
---
Artists
---
---