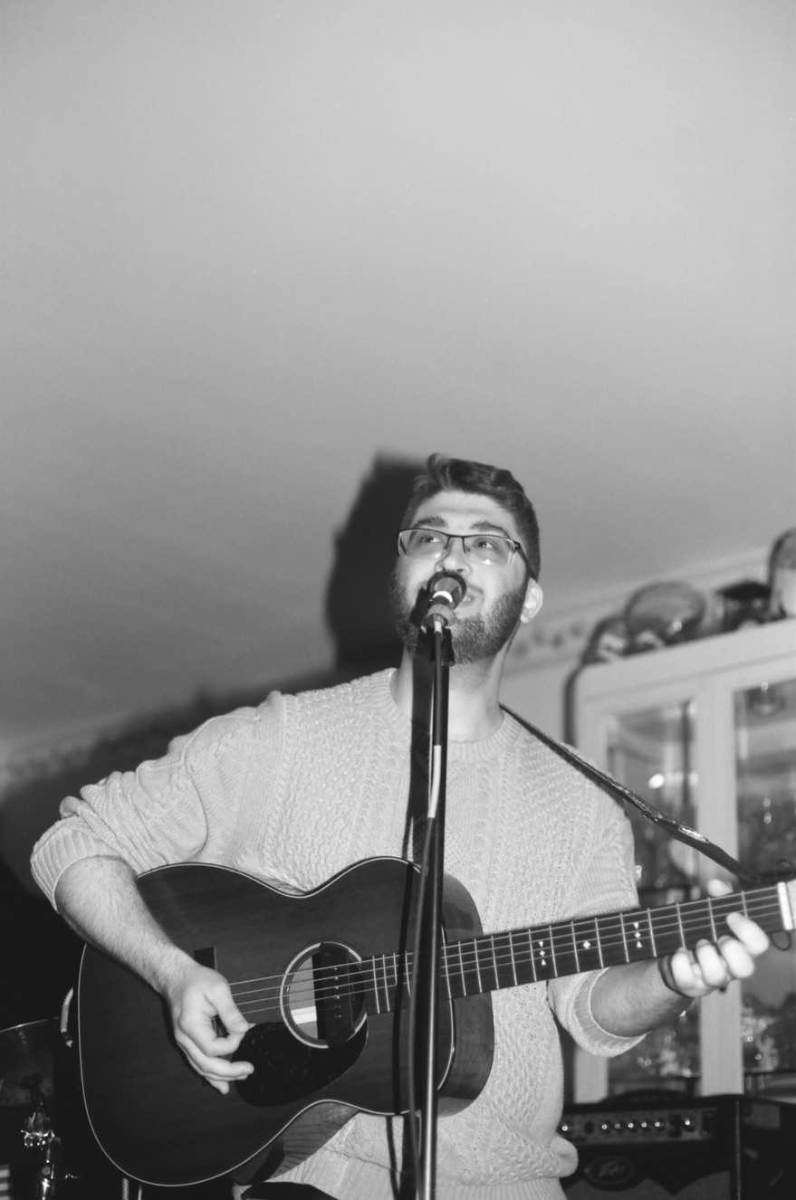 Genre
Sat
November 18
@ 6:30 PM
(Doors: )
21 and up
DJ Kenter
hi my name is DJ. I make music for fun. Usually in my basement, but sometimes not. I play bass in a band called Rattleshake. I really like The Beach Boys. I also really like ice cream. I just put out an album called 'And Now We're Strangers'. It's a sad little breakup album, you know how it goes. It's pretty proud of it. We're going to be doing songs from that record, as well as some older songs from another album I put called 'WINTER' about being sad during the Holidays (notice a pattern?) and some brand spanking new ones that I haven't recorded yet. So uhhhhh come see me play! Maybe, but you don't have to. No presh.
The Madeleines
Brooklyn's Owen Tressider and his band, The Madeleines showcase beautifully crafted lo-fi, surf-inspired garage rock. Tressider's musical journey began at a young age, experimenting with different sounds and recording them to GarageBand. Taking inspiration from both modern and retro influences, Owen blends hints of Reggae, Glam and Post-Punk, along with dark lyricism, uplifting melodies and a coming-of-age, bittersweet nostalgia.
Sena
's music is a collection of her written stories where she finds herself caught in-between her two home countries, the USA and Turkey. Sena's music combines the attitude of her empowering lyrics with her fruity vocals and brassy style. Her electropop influences include Taylor Swift, Lorde, and MIA among many others. Her self-made single "Young Assassin" was released this year on March 17th and "Lover Undercover" was released on August 18th.
---
Artists
---
---