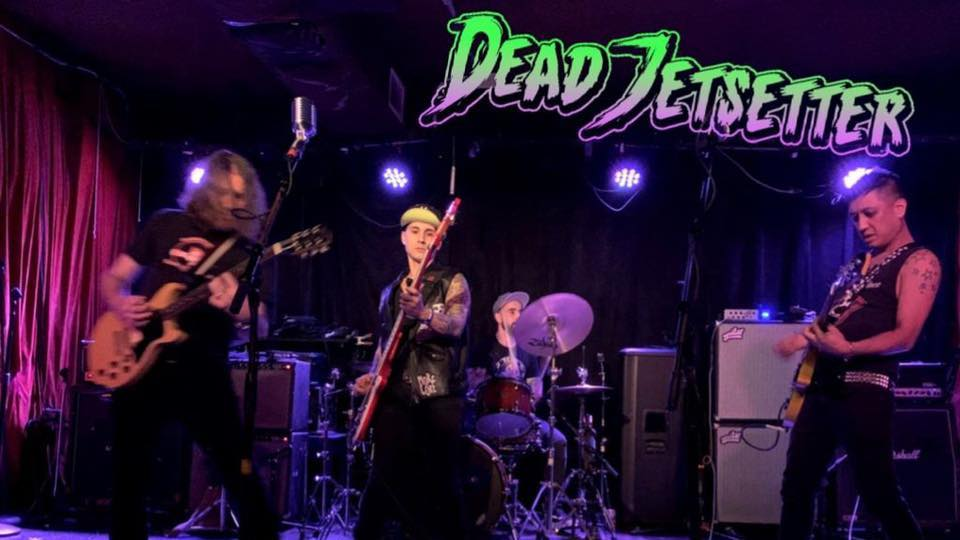 Dead Jetsetter
Map Room at Bowery Electric
Thu
June 1
@ 6:30 PM
(Doors: )
21 and up
Dead Jetsetter
Dead Jetsetter is Johnny Andrew - Vocals/Guitar, Paul Pesce - Vocals/Bass, Santiago Quijano - Drums, Hollywood Phil - Guitar
Crimson Brulee
It happened a long time ago or in the near future to come. A group of five fighters – all High End were sent in to deal with the grand menace.
Caught behind enemy lines with The Cure, Bowie and Radiohead; the crew that came to be called Crimson Brûlée carried their nighttime raids into the hearts of friend and foe alike. Their sonic adventures told tall tales of woe and sorrow all propped up sternly by mesmerizing musical riffs that kept the enemy at bay and on the dance floor.
The war was here and everywhere…
Dizzy Parker
Music from all corners of the world from pop punk to hard rock to 90's pop to TV theme songs all influence these infectious songs. They're all tied together with funky distorted guitar riffs, groovy drum beats, and memorable choruses to sing along to. There's never a dull moment with the stories in this brand of modern rock music.
---
Artists
---
---