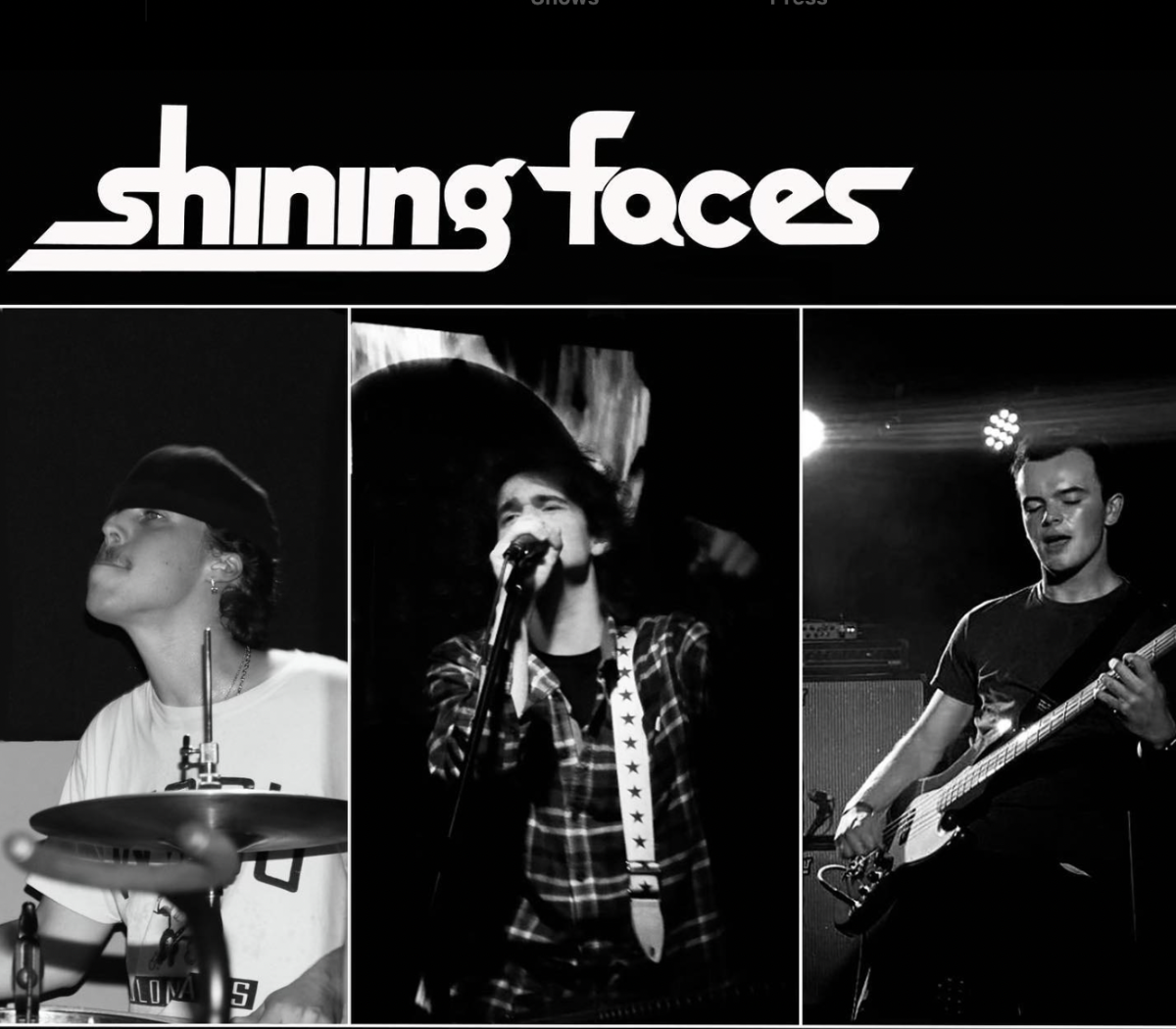 Dátela Darling
Thu
April 6
@ 6:30 PM
(Doors: )
21 and up
Shining Faces
Shining Faces is a rock-trio based in New York, heavily influenced by the raw, guitar-heavy music of Neil Young, The Stooges, and Dick Dale. In mid-2020, frontman and multi-instrumentalist Clinton Mekeel recorded his EP, 'Rat Caviar', while in quarantine playing all the instruments and producing it himself. Now he has joined forces with bassist Austin Flynn and drummer Sean Leveille to properly deliver their high-energy rock sound.
Dátela Darling
formed in 2019, Dátela Darling might just be the best 5-piece indie rock band composed of members from India, California, Brooklyn, and the Dominican Republic you'll ever hear. Maybe. The band is composed of songwriter and guitarist Emil Mella, keyboardist Stacy Grinberg, drummer Connor Haseley, and multi-instrumentalists Dhruv Oberoi and Ana Valeria Castillos. Morphing effortlessly from country crooners to disco dirtbags over the course of a set, the band promises an evening of great music and progressively dumber jokes that have already delighted audiences in and around New York City. Their first single, "Same Shadow, Different Wall", should be out as soon as they track down that one hard drive it was on.
NEWBORN KINGS
NewBorn Kings are an energetic alt-rock band out of the NYC metro area. Edgy, uptempo rock sound with super creative songwriting and lyrics. They deliver energy and presence with each and every performance, not because they have to but because the music is within them screaming to get out. They even perform covers like you've never heard them but you can still sing along of course. Never a dull moment with these guys!
The Life Years
The Life Years is an alternative rock band based in New York, NY that aims to sonically represent and capture those impactful moments and emotions across one's life.
Founded by Ryan Fox as a solo project during 2020, he and producers in Chicago, IL and Los Angeles, CA virtually collaborated to create The Life Years self-titled EP. Influences from The Killers, The 1975, The Band CAMINO, Third Eye Blind, and The Goo Goo Dolls are very much present within the music.
In 2022, Fox banded together with friends Vaughn Renner (drummer), Greg Abbot (bassist), Michael Marion (guitarist), and Ryan Devlin (keyboard) to evolve the The Life Years from a solo project to a live performing band. Since then, they have embarked on a New York City venue tour with more on the horizon.
---
Artists
---
---