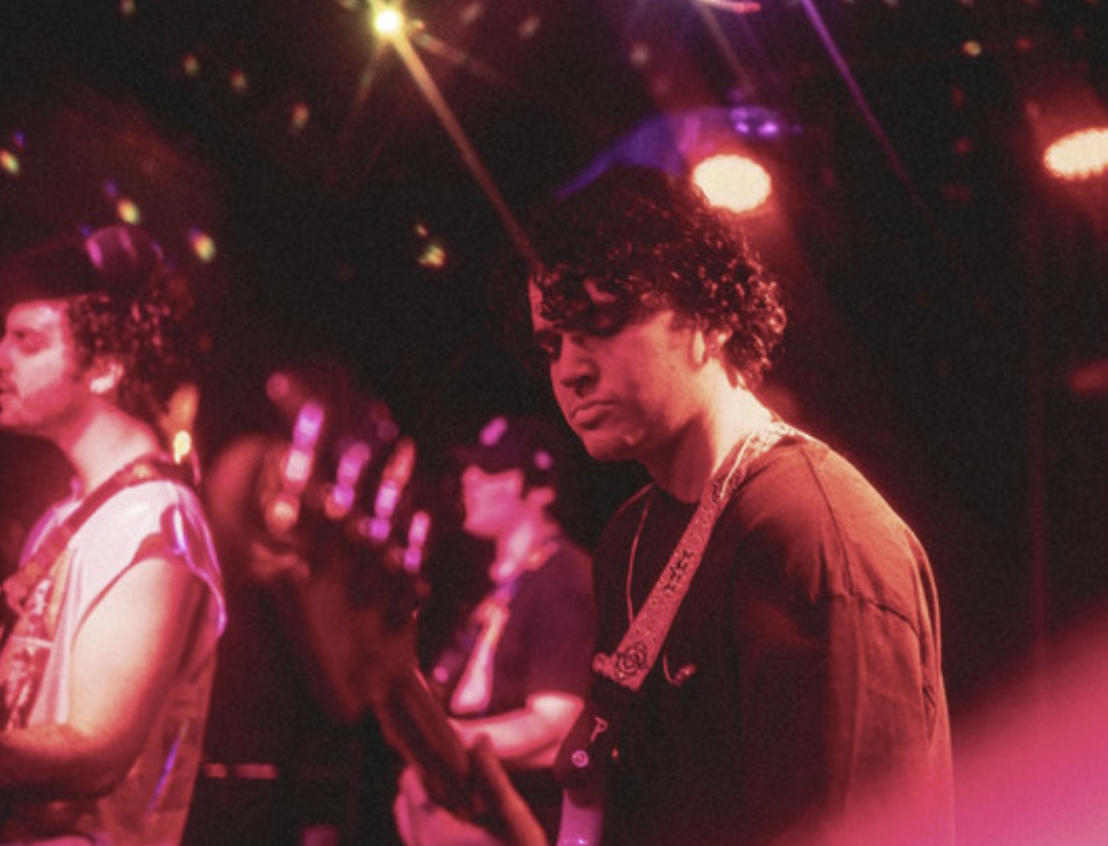 Cooking Class
with
D'Lourdes
,
LVA
,
MuMu
Fri
June 16
@ 6:30 PM
(Doors: )
21 and up
Cooking Class
We are Cooking Class! An NYC-based indie band consisting of Sam Hor (guitar/vocals), Ami Morrison (bass/vocals/production), Jack Mitchell (drums), and Adrian Ercilla Antrobus (guitar/keys). Cooking Class has been making music from the comfort of their bedroom studio for the last few years. Selling out shows around the city and growing a beautiful fanbase, CC is making a name for themselves. Keep an eyes out for what's next to come!
D'Lourdes
D'Lourdes first appeared on the music scene in May 2022 with their independent debut release: D'LOURDES. The self-titled EP began to gain wide-known traction when a sound bite from the first track "How Did You Get So Good?" ran through TikTok. In turn, the track has earned 3 million streams on Spotify, along with 50k monthly listeners across platforms.
LVA
Based in NYC, LVA is a queer, nonbinary singer/songwriter embarking on a new chapter of their journey. Their new sound can be described as a modern combination of pop, Americana, with a little sprinkle of rock. LVA hopes to help people along their journeys by sharing their own stories through pop and poetic lyrics. They invite everyone to join the "LVA Cult" representing the cult of ideology around commitment to self improvement, healing, and not going through any of it alone.
MuMu
MuMu is a Harlem-based singer/songwriter with a funk-pop vibe. She has been featured in The New York Times, IndieWire, Variety, and The Hollywood Reporter. Her music can be heard in Netflix's animated series "Big Mouth" and on Hulu in the groundbreaking musical film "Best Summer Ever" - in which she wrote all songs for and had a starring role alongside Maggie Gyllenhaal and Benjamin Bratt.
After studying performing arts in school, MuMu began acting for television, film, and Broadway before deciding that she needed to tell her own stories. In 2018, she began collaborating with 5x Emmy-winning music producer, Jamie Lawrence, who helped craft her 2018 anthem "Free the Nip." MuMu continues working with Lawrence tackling everything from women's sexual satisfaction (in "Ladies First," the sultry titular track from her 2019 EP), to politician's greed and corruption (in the rollicking "Battle Cry"), to embracing your inner bitch (in the punchy hit "The Bitch in Me.")
---
Artists
---
---
---
---
---