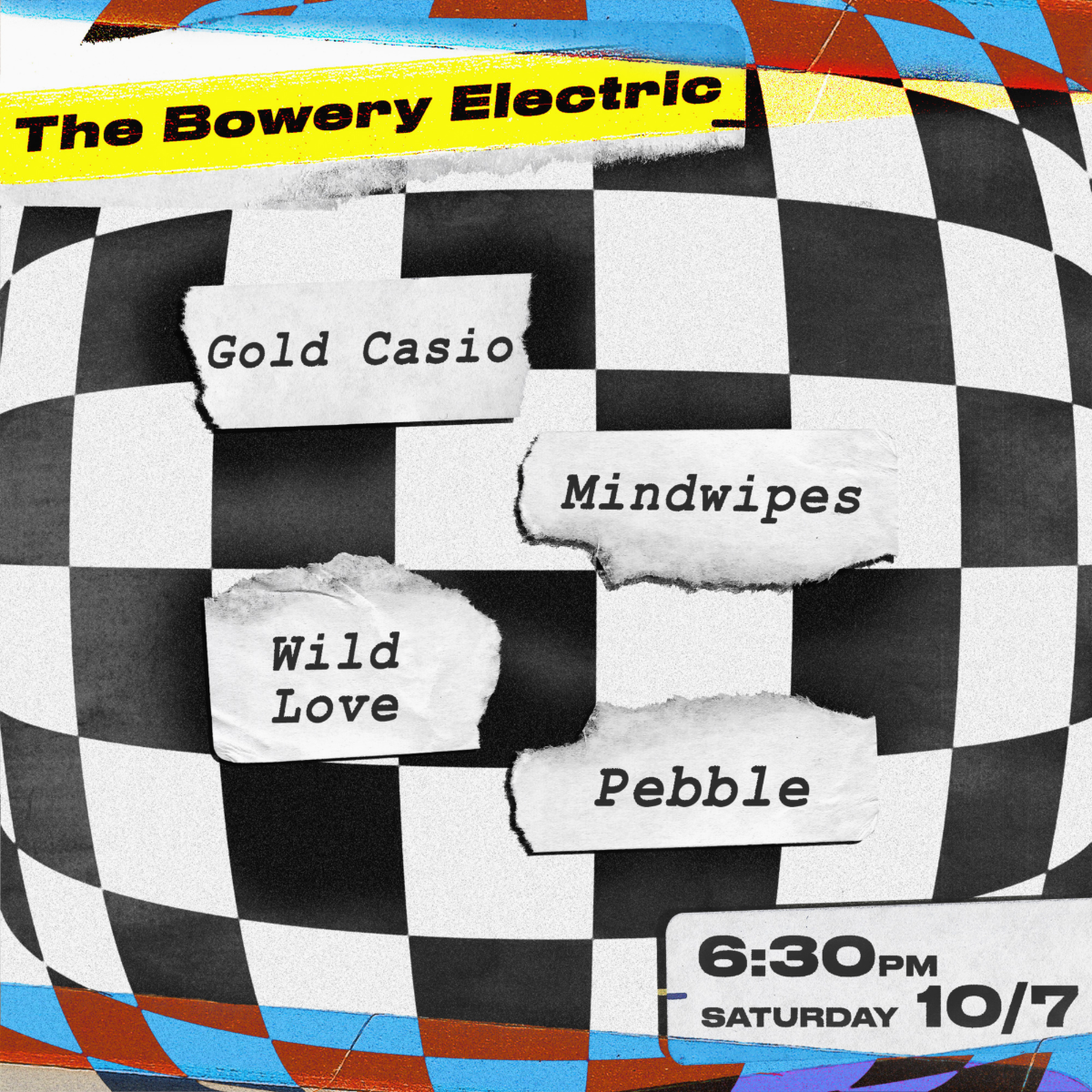 Connie Danger
Sat
October 7
@ 6:30 PM
(Doors: )
21 and up
Gold Casio
is set to entrance populations through space-age disco and electrifying visuals that get their listeners moving their hips and singing along. The New-York-based crew harnesses irresistible indie-dance melodies and high-energy performances to seduce listeners into obeying the dark forces of alien disco. Venues, mass gatherings and unsuspecting listeners should consider themselves warned. The group's advanced sounds blend indietronic dance rhythms and pulsing psychedelic pop, pulling from a broad spectrum of influences ranging from 80's art pop, nu disco, electro funk and more. With beats and rhythms that ooze Daft Punk or Justice, paired with vocals that sound like a Blondie-meets-Talking Heads super group, listeners are guaranteed to get these infectious melodies stuck in their heads. First materializing in Portland, Ore., the dimension-hopping lifeforms have dominated underground stages, festivals and clandestine launch sites, causing spontaneous and uncontrollable dancing.
Mindwipes
is a dynamic and collaborative project grown out of West Chester, Pennsylvania. The group is based around the indie, alt-rock and pop-influenced songwriting of Cameron Schultz. The sounds of the Mindwipes are a fusion; heavily inspired by early aughts bands like The Strokes, Arctic Monkeys, The Shins, and Muse with a dose of 70's guitar rock influence from groups such as The Rolling Stones, Led Zeppelin, and Television. Mindwipes' debut, 8-track album, "Out of the Ordinary" was self-recorded in Clifton Heights, PA in the summer of 2019.
Wild Love
Originally formed from a chance high school bus stop encounter in Virginia, the band quickly made a name for themselves after moving to Nashville, playing larger venues like Marathon Music Works, festivals like Live on the Green, and touring throughout the US, Ireland and the UK.
Since the move, through the singing and songwriting of frontman Brandon Gorman (Ireland) and the production of guitarist Michael Crecca (New York) they've taken their lively, attitude driven rock sound and channeled it into hook heavy pop songs for a new era of Wild Love.
Pebble
was founded in NYC by Jack Perry Wiggins and friends.
Jack Perry Wiggins - guitar/vocals
Paul Pissarro - electric guitar
Sophia Muccini - vocals
Thomas Lombardi - drums
Avery Miller - bass
---
Artists
---
---