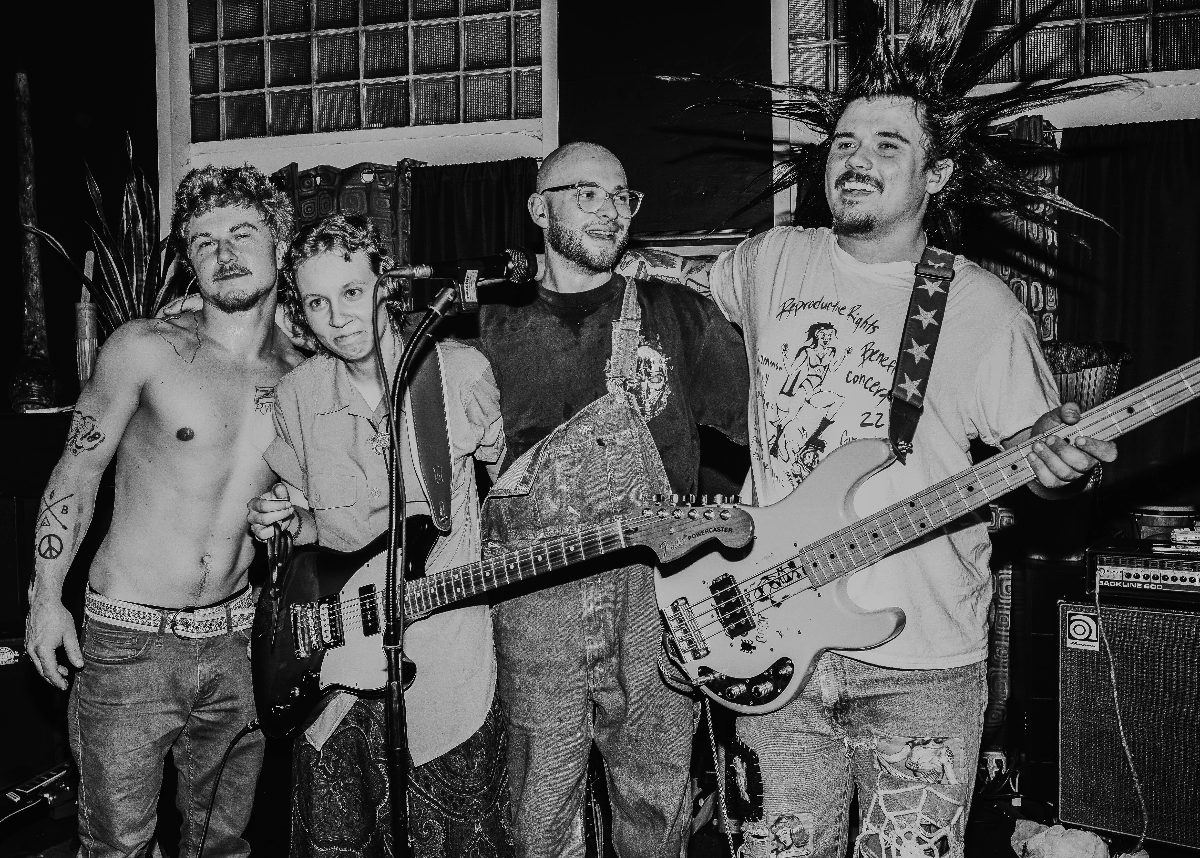 Common Molly
Mon
October 16
@ 6:30 PM
(Doors: )
21 and up
The Tarrys
This is an underground surf rock/surf punk band from Connecticut. The trio emerged from an unknown town of Danbury. Their sound is made up of punchy chords, fast pace drumming and a vast variety of vocals.
Common Molly
a young, hungry band from Grand Rapids MI, Common Molly in just a year and a half, have already made a name for themselves in the local scene. By blending sounds from blues rock, classic funk, alternative rock, grunge, and pop punk they draw crowds that have as much of an eclectic taste as the music they play, allowing them to get gigs at any venue from a family tavern to the favorite venues in the state. Still being a young/new band they have released one full length album, and are consistently featured on local playlists/radio. Looking to the future, they plan to release a sophomore album in 2024. What stands out to any audience is certainly their stage presence. Every song is played from the heart and soul. Sweated out and lapped up by the audience. With an explosive lead guitarist, a powerhouse singer and a driving engine of a rhythm section they have proven to be a band pushing forward to great things.
Nick and the Old Sport
is an indie-rock band based in Brooklyn. Formed in Los Angeles to create the soundtrack for frontman Nick Vergara's award-winning indie film "ELSEWHERE", the band played all over LA including legendary venues such as The Troubadour and The Viper Room before relocating to their
hometown of New York City in June 2019. They spent the pandemic independently recording their debut LP, Take What You've Learned and Begin again due out in September 2021. OLD_SPORT's influences include The E Street Band, Spoon, Arcade Fire, Alabama Shakes, and The Strokes.
Lucie Bernheim
born and raised in New York City, Lucie Bernheim is a 21-year-old singer-songwriter with a penchant for storytelling. Growing up on an eclectic range of music — her inspirations include Kacey Musgraves, John Mayer, and Joni Mitchell — Bernheim combines country, folk, pop, and alternative to create her unique sonic universe. Her debut single "Muscle Memory" establishes her as an up-and-coming talent on the rise. ~Stephanie Rutcofsky
---
Artists
---
---
---