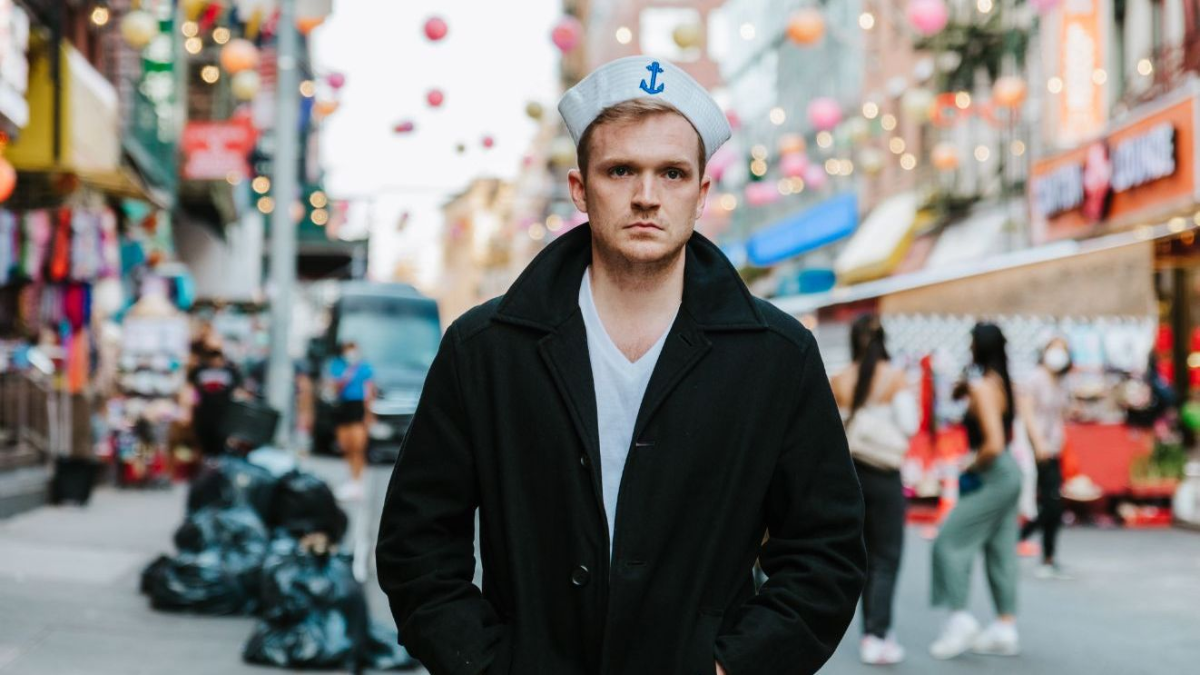 Brian Michael Henry
Mon
February 27
@ 6:30 PM
(Doors: )
21 and up
Brian Michael Henry
is a New York-based singer, songwriter, and keyboardist. His discography examines the humanity of monsters and the monstrosity of humans atop pulsing layers of cold electronic production that call to mind both John Carpenter's signature synth scores and modern darkwave artists like Cold Cave in equal measure. Henry's vocals, however, are a deep, baritone croon which lends a notable warmth to each song, creating a more three-dimensional portrait of his characters and heightening the emotional resonance of his music.
OK King
they sound like a gay Tom Waits married The War on Drugs in Lou Reeds house. Ok King is a queer alternative rock act with a folk soul. They are fronted by a suave gay guy who shreds on guitar while delivering a theatrical and exciting performance. The group is the brain child of frontman and composer Jack Fortin who wrote all the material on the groups upcoming debut album The Ballad of a Disco Daddy (scheduled for a 12/3 release date). Ok King is currently based in New York City and plays mainly on the Lower East Side and Brooklyn however... where there's a stage, there's a way.
Chris Saunders
is a native New Yorker, born and raised in Manhattan, of Scottish and Jamaican roots. Bob Marley, Eric Clapton, Boys II Men, and Sting are some of the early artists that shaped Chris' music style, later adding the sounds of Oasis and Eagle Eye Cherry.
Sofía Campoamor
born in Washington, DC, Sofía Campoamor first started writing songs to make school projects more fun. This lighthearted approach to academics took her to Yale University, where she performed a cappella music around the world as the first woman member of the Whiffenpoofs. Now based in Brooklyn, Campoamor blends wit and vulnerability in her folk-pop tales of love, distance, and dreams.
---
Artists
---
---