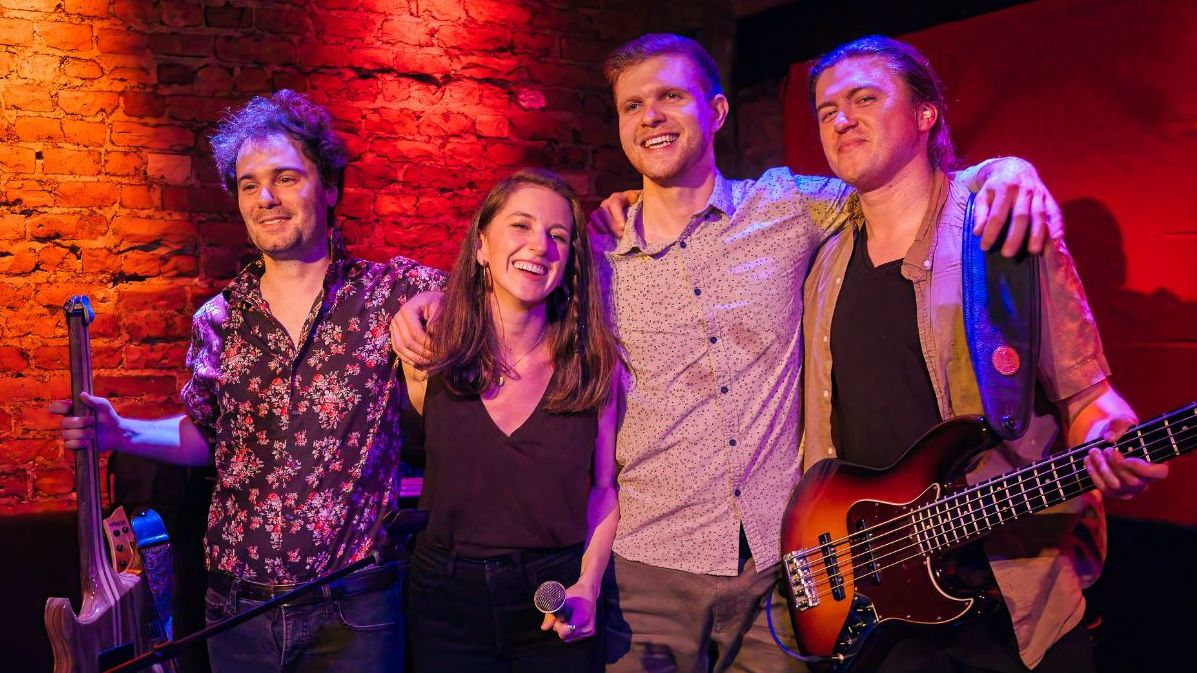 Genre
Sun
December 10
@ 6:30 PM
21 and up
Light Brand
is a progressive hard rock band from New York City led by guitarist/composer David Kuhn. The band combines influences such as Led Zeppelin, the John Coltrane Quartet, Mahavishnu Orchestra, Allan Holdsworth, and Van Halen into supercharged emotional compositions and high-octane, interactive improvisations--an emotional rollercoaster of shred. The band features the stellar musicianship of Emily Shrader on vocals, Aron Caceres on bass, and Lucas Ebeling on drums.
Thrilldriver
Thrilldriver is a high-energy, riff-driven, hard rock outfit from New York City. Fronted by singer/keytarist Zoe Friedman, the band draws heavily on arena rock influences like Aerosmith, Def Leppard, and Motley Crue, while fusing modern elements of metal, pop, and progressive rock to form a hard hitting sound that is refreshingly familiar but all it's own.
In the few years since Thrilldriver destroyed their first dive bar, these hard rockers have released 2 albums, one mixed by renowned Producer/Mixer Kato Khandwala (Blondie, Paramore, The Pretty Reckless), packed headlining shows throughout the New York area and opened for major national touring acts such as Stryper, Dead Sara, Joe Lynn Turner, and Metalachi. Thrilldriver is a regular at Tommy London's (Sirius XM DJ) rock shows in NYC.
War Honey
is an indie band from Brooklyn that writes sad songs with lots of reverb.
Brian Michael Henry
is a New York-based singer, songwriter, and keyboardist. His discography examines the humanity of monsters and the monstrosity of humans atop pulsing layers of cold electronic production that call to mind both John Carpenter's signature synth scores and modern darkwave artists like Cold Cave in equal measure. Henry's vocals, however, are a deep, baritone croon which lends a notable warmth to each song, creating a more three-dimensional portrait of his characters and heightening the emotional resonance of his music.
---
Artists
---
---