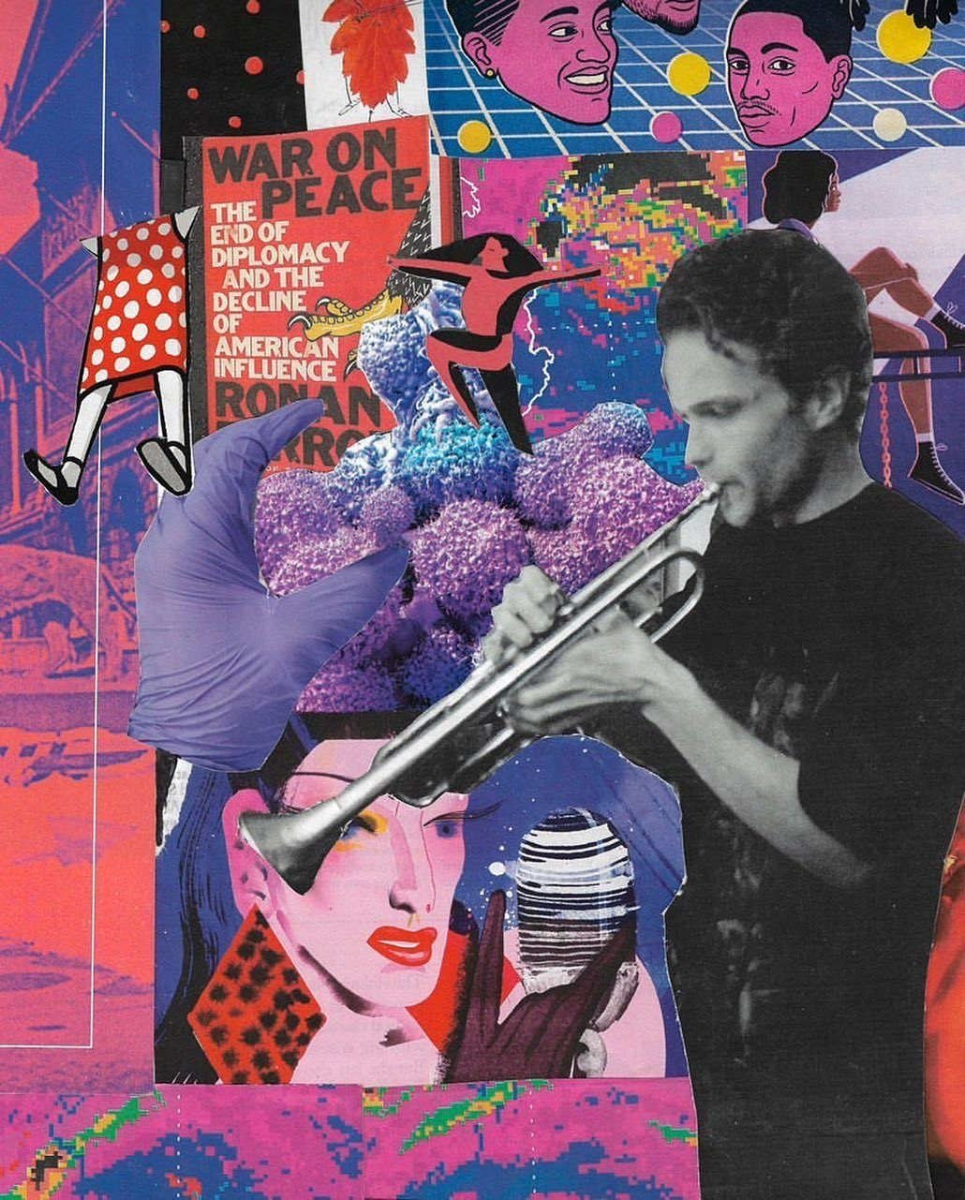 Genre
Sun
November 19
@ 6:30 PM
(Doors: )
21 and up
scotty.ohh
and the jojo is the brainchild of Scotty Otten; originally based out of Seattle, Washington. He is a trumpeter, singer, and producer currently living in Brooklyn. His band plays a mix of synth pop, jazz-fusion, and experimental music drawing from influences such as Weather Report, Prince, and Peter Gabriel. He released a new song this month, "crazy frog" is an upbeat dance track with a blistering trumpet solo. The JOJO is tight, high energy group with vocals, electric guitars, synthesizers, electric bass, and drums. Members of the band are seasoned performers in the Brooklyn music scene, having played at the Sultan Room, Rubulad, and Pete's Candy Store in various indie and experimental bands.
Davia Schendel
is an artist, musician, writer and filmmaker. Recurring themes in her work incorporate existentialism, nostalgia and surrealism. A singer, bassist, guitarist and producer, she is currently working on her debut album, as well as collaborating with other artists around the world through an artistic platform, You Know What I Mean. Her latest single, Equal, is streaming now.
Kim McClay
has been writing for years in between (or sometimes during) acting contracts (most notably, she toured the US as Maggie in A Chorus Line). Her debut album 'My Sanity' - streaming now on all platforms - is a culmination of the last 6 years of her composing journey. It tells her stories of heartbreak, triumph, perseverance, and hope. A multi-disciplined artist, Kim has been seen onstage at multiple New York City venues, including Dive106, Arlene's Grocery, Feinstein's/54 Below, StubHub, & more! Kim's musical style offers a bit of everything - a little folk, a little funk & a little pop/country! She derives inspiration from some of her favorite artists (Lianne La Havas, Allen Stone, Joni Mitchell, Sara Bareilles, Lake Street Dive, the list goes on...) & has created a sound she uniquely considers "indie-pop jazz-folk".
Ben Shooter
is best known as a member of Brooklyn based alt-pop band Her Dark Heaven and NJ psych-rock band Sir Synthesis. But Shooter is also set to launch himself as a solo artist, and is currently recording a selection of his own songs that celebrate his classic rock influences. His upcoming album release "Drink Me" ranges from gritty desert rock to alt-country sounds, but ultimately centers on Shooter's acoustic guitar and lyrical storytelling.
---
Artists
---
---