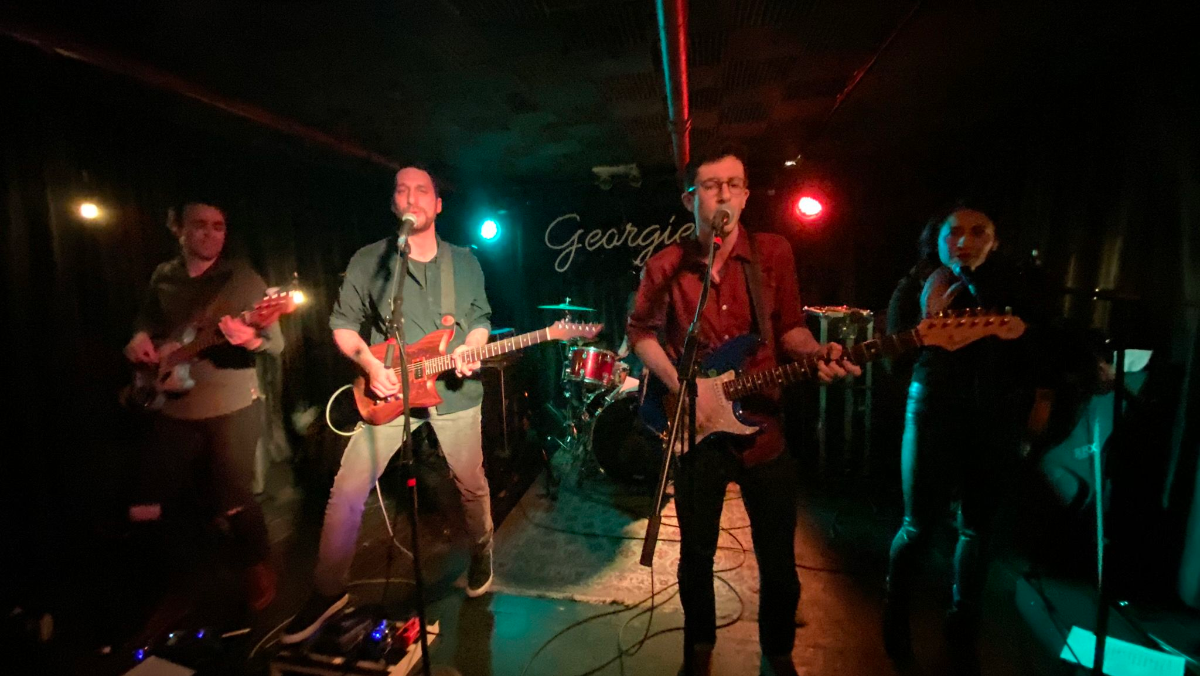 Bedroom Band
Map Room at Bowery Electric
Fri
March 3
@ 6:30 PM
(Doors: )
21 and up
Bedroom Band
is an indie rock group hailing from Brooklyn, New York that combines elements of folk-rock and 60s pop.
The band mission is to create songs that are equal parts joyful and introspective. It started as a few friends practicing in an NYC bedroom
Beekeeper
based in Hoboken NJ, Beekeeper (aka Jude) has a sweet tooth for honey and indie rock. Beekeeper is a piece of delicious bread that is toasted by the "dream rotation": AJ Kasper on guitar, Trevor LaDue on bass, and Aaron Lerch on drums. A thin layer of delectable peanut butter is then spread on by guitarist Jonny Boy McDermott. Lastly, vocalist and keys player Anthony Paolantonio tops our beautiful breakfast with bananas and honey.
---
Artists
---
---