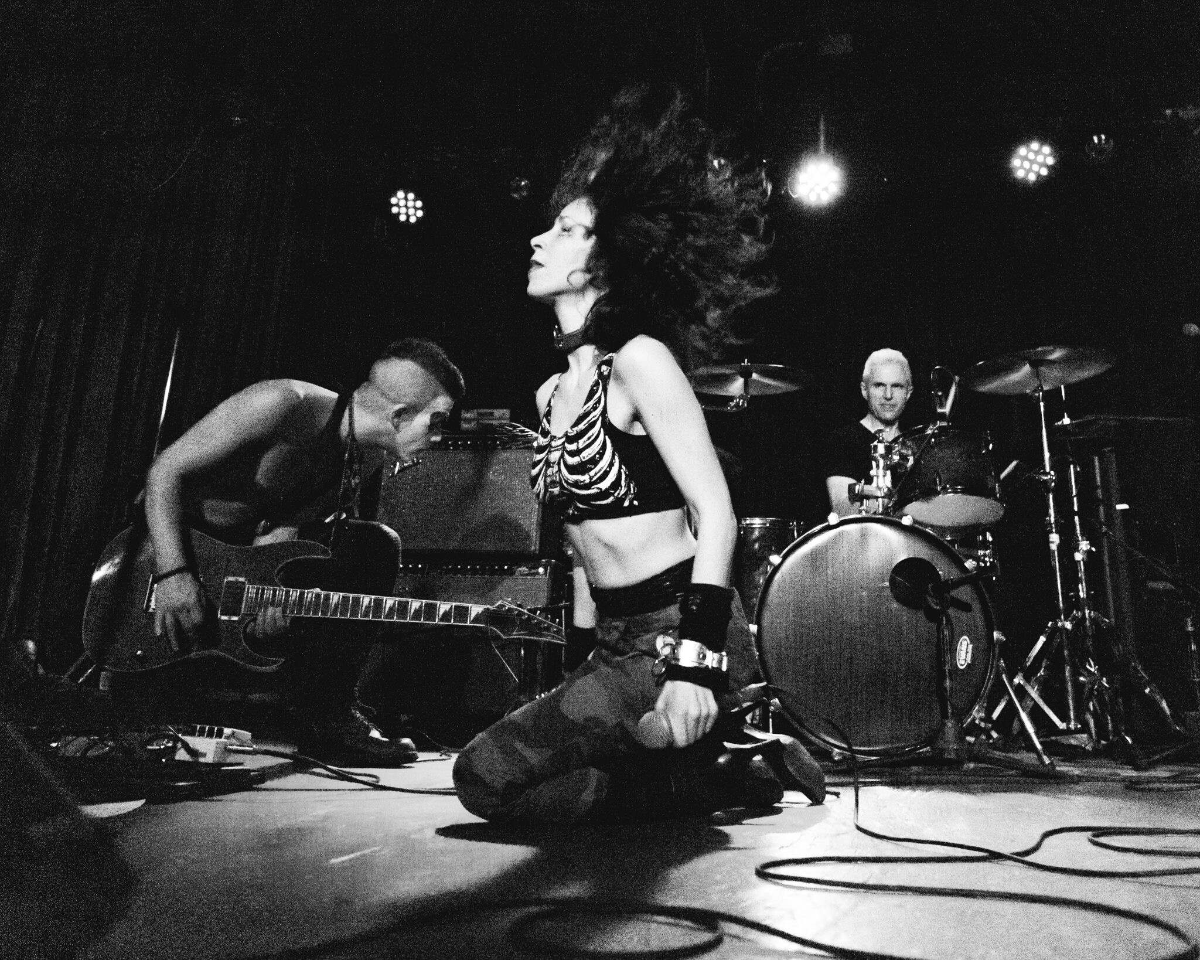 Bad Kitty, Call You Out, Niko & The Comrades
Sat
October 28
@ 6:30 PM
(Doors: )
21 and up
Bad Kitty
is a NYC wild sensuous rock band fronted by Renee Kay who lays on the sizzle like a post feminist solar flare. The 4 piece band entertains and lifts the audience with their high energy music. Renee channels her muses, who seemingly materialize as various characters in her lyrics, and which she and her bandmates bring to life with riveting, mesmerizing and at times devastating affect! Their musical trail of rock band influences carries all the way back to the Stooges, with stops at the stations of the Kills, Nine Inch Nails and the Cramps for good measure.
Call You Out
inspired by personally witnessing humanity & lack of it, mixed with the energy of NYC, all the good, the bad & the ugly it has to offer. We are Anti-Racist, Anti-Xenophobe, Anti-Homophobe, Anti-Fascist, Anti-Bully to name a few. I'm hoping to not only focus on the anger of all the injustices we see but also elevate consciousness with music & lyrics. I question everything & always willing to learn & correct myself. Music inspirations: The Clash, Bad Brains, Santigold, Public Enemy, Fugazi, Killer Mike, Black Flag, Ramones, Amyl & the Sniffers, Idles.
Niko & The Comrades
is fronted by Nikolitsa Boutieros, a multi-media artist from New York City. An already acclaimed photographer (who's work has appeared in Spin.com, Time Out and various galleries), Nikolitsa has photographed industry icons like Nick Cave, Patti Smith and many others. You see a vivid, dramatic dance in her photography. Not merely photographs, but compositions unlike any other. It is this same captivating vision that she injects into her music with Niko and the Comrades. By blending elements of punk, alternative and grunge into her music, she creates a wave of sound that is big, raw, heavy and melodic while remaining identifiably hers alone. With grit, savvy and intent, she exudes a peaceful but energetic aura with her timeless voice that is only embellished by her amusingly honest lyrics.
---
Artists
---
---