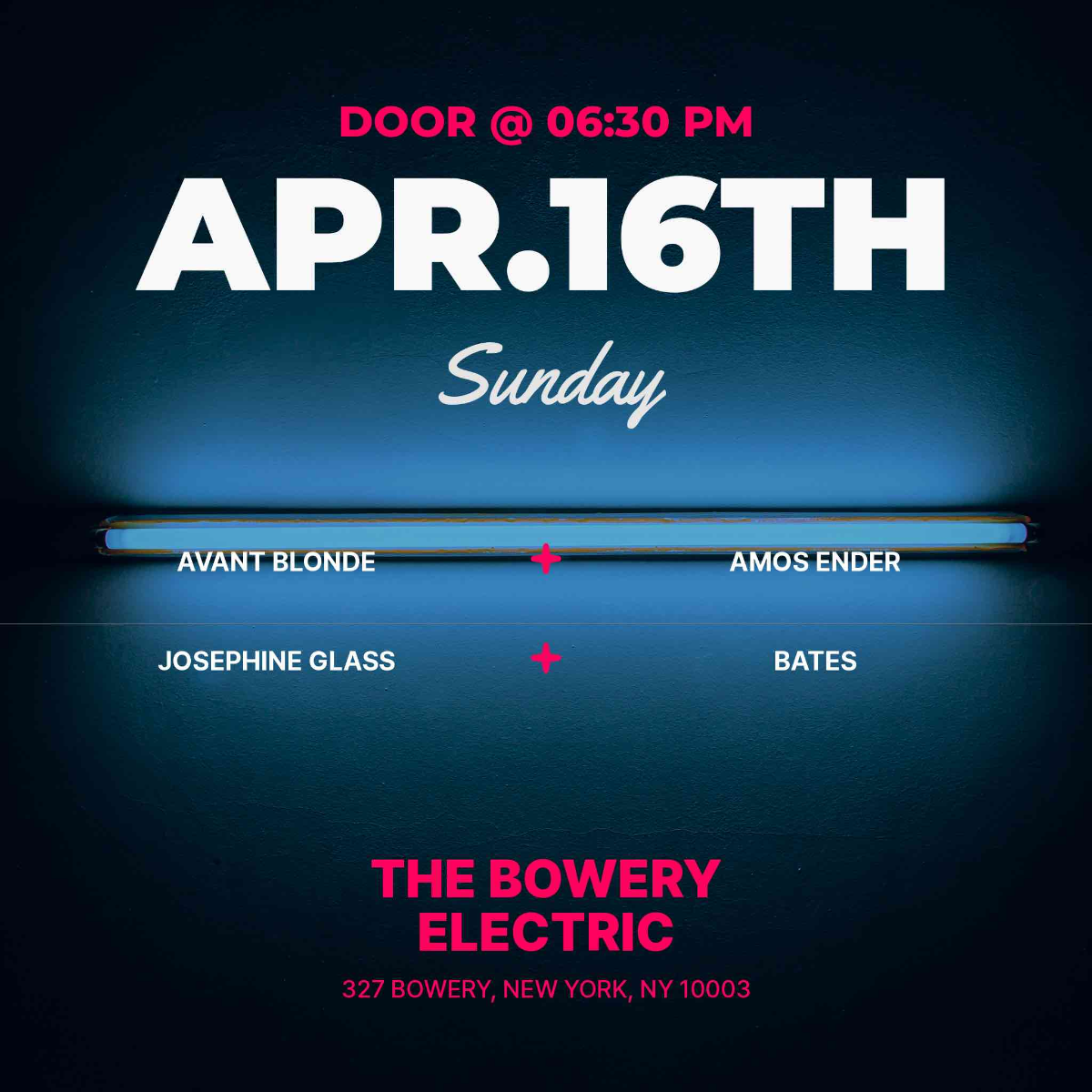 Avant Blonde
An indie rock band from Brooklyn.
Amos Ender
Drawing upon influences such as Franz Ferdinand, The Killers, Muse, My Chemical Romance, Queen, Royal Blood and Twenty One Pilots, we have come to describe Amos Ender as alternative rock, theatrics, lights, costumes, and a bit of fantasy fiction all wrapped up into a dramatic and engaging musical performance.
Josephine Glass
Hailing from Los Angeles, CA, Josephine Glass is an up-and-coming alt/rock artist based in LA and Boston. Shaped and inspired by the music of Florence Welch, Janis Joplin, Stevie Nicks, and Carole King, she is currently honing her craft with her other bandmates at Berklee School of Music.
BATES
Forged in Westchester, NY, BATES is an alt-rock powerhouse that takes influence from, blues, grunge, funk, folk, and metal. After spending years perfecting their craft and some natural chemistry, BATES has created a unique but familiar rock sound that is filled with character. The funky basslines of Jason Dowd perfectly fit into the powerful rhythms of Tyler Katz (drums) and Patrick Devir (guitar), giving the spotlight to Craig Browning's signature effect-driven leads and the soulful yet rebellious vocals of Billy Miscione.
Compared to the works of KALEO, Foo Fighters, The Black Keys, and Muse, BATES' debut self-titled album delivers stories of life all while exploring different colors and genres. Whether influenced by funk, country, or metal, the band has created a nostalgic trademark rock sound that is just simply BATES.
---
Artists
---
---