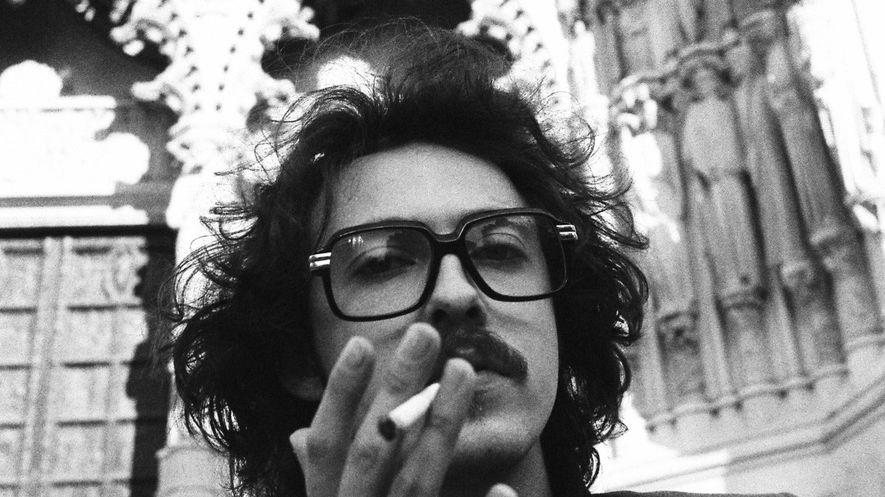 Alexander Wren
Sun
June 4
@ 6:30 PM
(Doors: )
21 and up
Alexander Wren
"To a God, a woman, and an audience all unbeknownst to me..."
Alexander Wren has set off to resurrect the classic American Song. To be released on May 19th, 2023, To Whom It May Concern,, produced by Micah Tawlks (COIN, Hayley Williams), resembles an artistic Frankenstein of a debut album - an amalgamation of songs plucked from the New Yorker's obsessive 500+ catalog. Emerging is a nostalgic yet somehow timeless piece as if it were made of a peculiar and entirely unplaceable era.
From lead single, Full Time Blues, which depicts Alexander's bout in the service industry cleaning toilets to fund his debut, to country b-side, Barely - written from a hospital bed describing a long battle with anxiety disorder, everything on this record, he says, has a story to tell. "I've lived all of it."
These days Alexander lives off of Central Park West; he wanders and thinks at cafes, and talks with his 93 year old friend, Wayne. So who are you? Where are you? This record is addressed to you.
Wolf van Elfmand
Wolf van Elfmand makes songs and plays the guitar. His music explores genres within the realm of Americana. A live Wolf show is sure to make you smile, and possibly think, but not too hard.
Wolf has played hundreds of shows across the country-spanning both coasts, the American South and Heartland-having the opportunity to provide direct support for Pokey LaFarge, Willie Watson, Turnpike Troubadours, Dead Horses, Charlie Parr, Wayne Hancock. Further, he's performed at festivals nationwide such as Salmonfest (Alaska), The UMS (Denver), Midwest Music Fest (WI), Brooklyn Folk Fest and many others.
Kid Lake
Kid Lake makes melodic, colorful, heartfelt songs that explore themes of transcendence and disassociation. It is the solo project of Brooklyn based singer/songwriter Carter Long. Carter is also the guitarist of Brooklyn based band Cry Baby who have built a name for themselves touring the US playing bombastic, energetic shows that get crowds moving.
gabexruckus
Brooklyn based DJ, producer, photographer, and artist.
---
Artists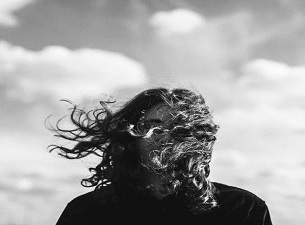 Somewhere between 17 and 20, you can live an entire lifetime... of growth and change, of goodbyes and hellos and heartbreak and everything in between. It's the season in which—at least for old souls in new shoes like Alexander Wren—a boy can become a man.
Set for release on September 9, 2016, The Good in Goodbye marks the beginning of one midwestern boy's journey of intent, the hard-won determination to find his own voice—literally and lyrically—on his own terms.
"If I were to sum it up from a personal place," Alexander says of his debut EP, "I'd definitely call it a 'coming of age' record because I needed to grow up and experience life to write these songs. But it's more than that, really. These stories of heartbreak and new love are universal. Everybody's been there."
A Ft. Wayne, Indiana native, Alexander grew up under the influence of an Epiphone-playing wedding-singer mother and a Hank Williams-loving father, churchgoing 'salt of the earth' people who taught him to follow his heart. They raised him right, introducing him to the glories of Ray Charles, Blind Willie Johnson, Billie Holiday and Eric Clapton, among other blues, gospel and soul stirrers.
He began picking at his mom's guitar before he was knee high to a cornstalk, followed in middle school by classical voice lessons. Encouraged by his parents and championed by his brother Justin, who happened to work for an artist management company, Alex spent his high school years traveling back and forth to Nashville to record the songs he'd been writing since junior high.
When he auditioned for American Idol right after high school (under his sir name Alex Renbarger) and made it through to the Hollywood auditions, no one was really surprised. Determined to ride the momentum, Wren postponed his college plans at Belmont University to see how it might all play out. Two rounds of group auditions later, the experience was over, but his dream of becoming an artist had reached a whole new level of intensity.
"American Idol was one of the best things to ever happen to me," Alexander explains. "It was a very intense process, but I grew exponentially and learned a big lesson: the will must exceed the skill. Some people may disagree, but I believe it's true. There are a lot of really skilled and talented people, but very few have the will to persevere, to stick it out, no matter how hard the road."
That truth had long been ingrained in him. "My dad always talked about perseverance and the work ethic it takes to pursue your dreams," he says, "and I've never forgotten it."
Immediately after Idol, Alexander moved back to Nashville to get serious about his music career, foregoing college. "I decided to ride it out, to tour and give it everything I've got and see how it goes," says the now 20-year old, who began recording the new 4-song EP with producer Micah Tawlks (Matthew Perryman Jones, Jake McMullen, MYZICA). The two made an instant connection—the 'hopeless perfectionist' and the indie-innovator—and set out to create something transparent and original.
"I had never really worked with a producer who understood what I was trying to do," the singer/songwriter says, "but Micah understood the intention in my songs and the niche we were going for."
The title track, a profound nugget of wisdom given its high school sophomore origins, took four years to complete. Alexander explains: "It began as a teenage breakup song—I was left heartbroken at the Dairy Queen—but for a song that began so far back, with lyrics that felt strange at the time, I knew I'd have to finish it. I let it go and put it on a shelf, but it came back again… at a totally different place in my life."
Got a slow dance to take with these half empty sheets
A kiss with her ghost in the passenger's seat
Yah, I keep on wonderin' if maybe she still thinks of me
A stripped bare, layered ballad that showcases Wren's unconventionally transparent vocal, "The Good in Goodbye" reveals an old soul behind boyish eyes.
"Morning Light," with its thick bass, thuddy drums, and Wurlitzer tones, lays down a classic groove, absent the typical tuning effects designed to filter lesser voices. "We were going for timeless and simple here," he says, "and it stands up pretty well alone, without a bunch of layers."
"Days Like These," belies the youth of its composer. A 'what am I doing with my life' song reminiscent of Kris Kristofferson's "Sunday Morning Coming Down," Wren eeks every ounce of emotion out of every line:
Well lately I've been drinking just to ease my worried mind
Been praying for forgiveness as I drive down 65
I've been gazing in the rearview, running out of fuel and out of time
Days like these make men like me wonder why
Unlike previous efforts, The Good in Goodbye is a testament to Alexander's interpretive skill, his 'old school' turn of phrasing and his Velcro-fierce valuing of simplicity and truth. Surrounded by old photos and journal entries throughout the recording process, he says this recording is the most freeing thing he's ever done. "I feel like this is where I've finally discovered my voice, finally felt free to say what I feel, finally understand that my strength lies as much in communicating as in singing. Everything is laid bare, front and center, and there's nothing to hide or apologize for. That in itself is enough."
Social Links
---
---