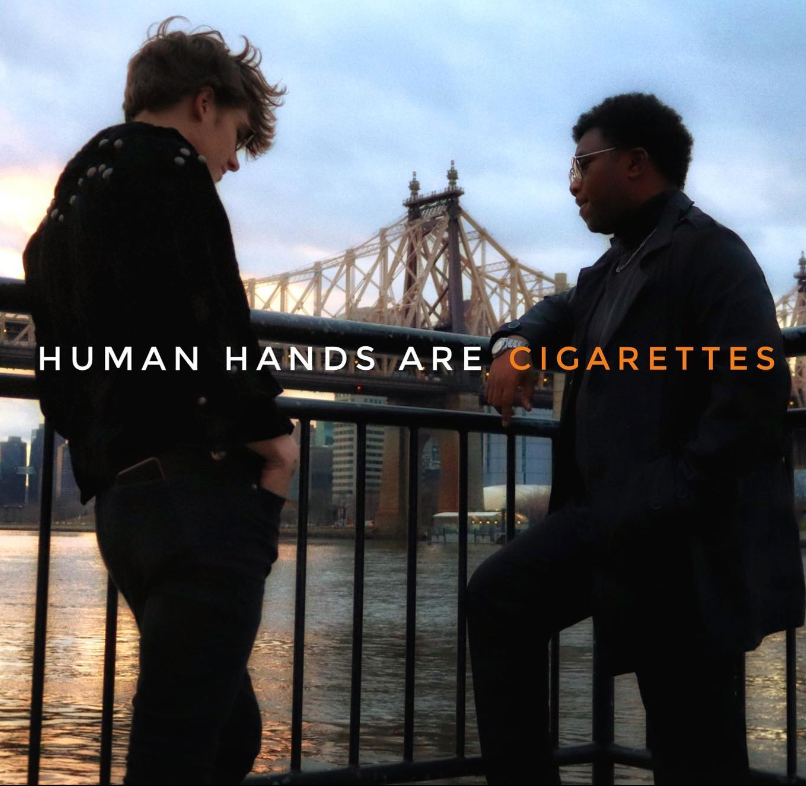 Human Hands Are Cigarettes
with
Adam Aronson
,
Wilton Yeung
Map Room at Bowery Electric
Mon
February 13
@ 6:30 PM
(Doors: )
21 and up
Human Hands Are Cigarettes
is a pop-rock band led by Elijah Lyons (Singer, Songwriter, Instrumentalist, Actor) and Billy Engle (Singer, Songwriter, Actor), based in New York City, New York! Human Hands Are Cigarettes strives to create a timeless sound through our labor of love. Led by two trained actors, our music a dramatic and epic flair!
Adam Aronson
refined through live performances, playing and writing over the course of time resulted in the first six singles which began with 'You Give Me the Words' on January 1, 2021. The next single 'When the Tornado Comes' earned widespread acclaim with critics hailing "The best thing about Covid is discovering new talent like this" and ''a simple but memorable and catchy hook, with a great concept that is encouraging and empowering. The entire song has a very reassuring and inspirational sound while still capturing a whimsical sort of sadness. The great combination of emotions work perfectly together." This was followed up with 'Bets and Blame' which earned a prestigious spot on the 2021 Top Country Music playlist on Spotify. 'Rock Bottom' was released in April of 2022 and has since become Adam's most streamed song to date. Live performances will be taking place in Brooklyn and NYC in October in November as well as several podcast appearances.
Wilton Yeung
's music blends alternative rock and pop with just his vocals and an acoustic guitar. Influences include bands prominent in the 90s into 2000s such as Soundgarden, Alice in Chains, and Pearl Jam. Wilton currently lives in New York where he spends his time creating music that expresses his true emotions. Go to wiltonyeung.com to get the latest updates on his music or go to his bandcamp page: https://wiltonyeung.bandcamp.com
---
---