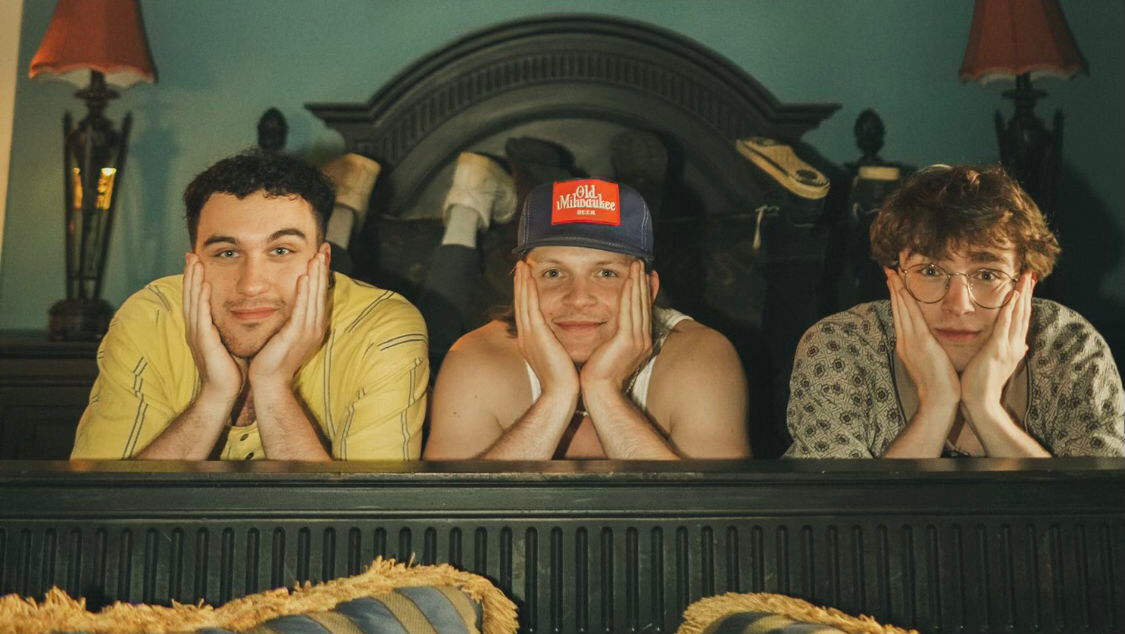 A.D. Blanco
with
Jack Miller
,
Chesca Musica
Fri
October 13
@ 6:30 PM
(Doors: )
21 and up
A.D. Blanco
is a young indie rock band from Athens, Georgia who garners some of the most support in their a highly competitive market. Despite their young age, the band's members Aaron White and Bennett Evans have been playing together for almost a decade under various projects since middle school.
The band's recordings, have a clear comparison to make with others like The Strokes, Kings of Leon, or Modest Mouse. Its alternative rock style blends 90s garage rock with early 2000s pop rock, while certain selections in their discography, namely Clay's Pond (2021) and Dotted Lines (2023), show versatility in A.D. Blanco's sound, drawing a closer comparison to softer folk-rock influences like The Backseat Lovers.
A.D. Blanco's newest E.P., April's Fool, is their third studio project, and most impactful yet. The group continues to mature with each release, but retains the energy of young, hungry musicians ready to capitalize on any opportunity.
Jack Miller
is a 22 year-old artist from Summit, New Jersey. He aims to blend a variety of his favorite genres and has his first full-length project in the works.
Chesca Musica
the San Francisco born, New York bred, Mexican-American singer-songwriter has captivated audiences with her unique vocal style and eclectic vibe that incorporates everything from pop, dream pop and R&B to EDM. Her songs artfully blend hard-hitting themes of struggle and breakthrough with ultra-infectious neo soul and dance energy. Recently, she was interviewed by People en Español and featured in Hola! for her new album in English and Spanish, Ten Las Canciones. Her songs have been played at New York Fashion Week, AVP Pro Beach Volleyball tournament, Crunch Fitness Club, Gap stores and New York City restaurants and nightclubs. She has performed her songs in English and Spanish at intimate nightclubs and other venues in NYC such as Rockwood Music Hall, Drom, Pianos, Heaven Can Wait, Bowery Electric, Parkside Lounge, Electric Room, FishBowl – Dream Midtown and the SLS Hotel in Beverly Hills, California.
---
Artists
---
---
---
---